While it's origins come from ancient religious practices, evangelism also extends into present-day society. Modern evangelism is typically meant to denote a vehement follower of something, whether it's their religion or their favorite TV show.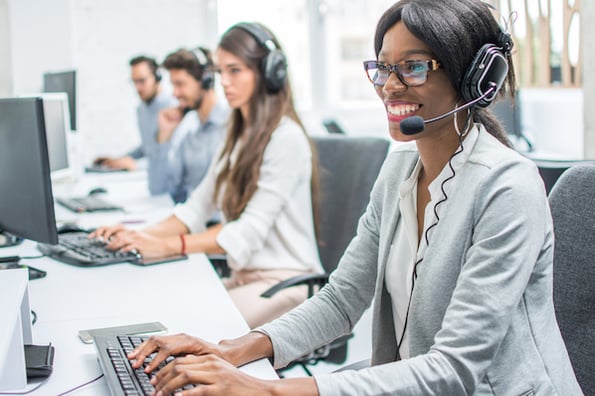 Businesses can also have evangelists, and they take the form of extremely loyal customers. These people typically buy specific products from one brand and never venture to their competitors. They use their satisfaction with a particular business as a means to convert others into becoming loyal fans as well.
Brand evangelists are also excellent sources of marketing, as they can often preach about and vouch for businesses on their social media accounts and with their friends and family. Given the benefits that brand evangelism can bring to companies, working to inspire this loyalty is important for businesses to consider.
This post will go over the benefits of brand evangelism and give business tips to inspire their loyal customers to become evangelist superfans.
What is a brand evangelist?
A brand evangelist is a person that believes so strongly in a brand that they become passionate, loyal proponents. They preach about the value a brand has given them and encourage others to buy into a business and become loyal followers.
These people are willing to get more involved with a brand than others, and they can often be found defending businesses on social media and sharing their content. They're typically individual consumers, but some companies are known to have brand evangelists on their payroll. For example, Guy Kawasaki, venture capitalist, was a hired brand evangelist for Apple, where he worked to generate a following for Macintosh computers.
There are different types of brand evangelists that businesses may have. Some are enthusiastic supporters that purchase branded merchandise and praise you on social media. In contrast, others are less extroverted with their displays of support but still fervently recommend you to family and friends.
In addition to their loyalty, brand evangelists offer free marketing for your business. Given their willingness to engage in conversation about your products, they won't shy away from recommending you to others. This is extremely valuable, as consumers value enthusiasm from other consumers, and customers spend 31% more when a business has positive reviews.
Considering the value that brand evangelism can give to businesses looking to increase customer loyalty, it's important to understand how brands can inspire this sentiment within their target markets.
How To Inspire Evangelism for Your Brand
Brand evangelists are your most loyal and valuable customers, as they swear by your brand and give you free marketing. However, not all brands naturally inspire this type of behavior in their customers. Let's go over a few key strategies that brands should keep in mind when taking steps to encourage evangelism.
Understand your customers.
Everything begins with understanding your customers. This means understanding their demographic information, what they stand for, and what they like to see from the businesses they purchase from.
You can think of it like this: If you're a makeup brand, you know that your customers will be people who like to use makeup. But aside from that, who are they? Are they mostly people who identify as women, or is there an even representation between all genders? Are they primarily white? It's still possible to create your products without this information, but having a full range of data on your target audience makes it easier to develop products for all of your customers, regardless of their differences. You can't put out a product that isn't inclusive and expect to gain a diverse follower base.
Align with customer interests.
Consumers are becoming increasingly aware of the values and beliefs of businesses when making purchasing decisions. Consumers are becoming more politically and socially conscious, and 71% prefer to buy from companies that are aligned with their values. Take Ben & Jerry's, for example. The ice cream business has spoken out against injustices countless times over the past ten years, and customers recognize this and continue to purchase from them. Here's an Instagram post from Ben and Jerry's where they've created an explanatory video on the school-to-prison pipeline.
Some may say that Ben & Jerry's is expensive, with average grocery store costs around $4.99, but they were the second-largest ice cream vendor in 2019, reporting 681 million USD in sales. Consumers know that they're buying from a brand that takes a stand for social responsibility, like how they pay their workers a liveable wage of $18.13 an hour. Customers are willing to be loyal to a brand that puts their money where their mouth is.
Once you understand your customers, it becomes easier to align yourself with their values as you'll get a sense of who they are. However, it's important to note that all attempts to align yourself with your customers must be genuine, as they'll likely see through brands that are faking interest to curry favor.
Interact with customers and create a community.
One of the best ways to inspire customer loyalty is to interact with customers and simply recognize them as human beings, rather than just dollar signs behind a sale. Nowadays, where social media is used more than ever before, interacting with customers on these platforms is a great way to do this. Respond to their questions on Facebook, retweet their tweets that mention you, and reply to comments that they make on your Instagram posts.
Customers that get responses from you may feel as though they've developed a personal connection with your brand, especially if the interaction is positive and you're solving their problems. When other consumers notice that you're consistent in replying to your customers, they may feel as though you've developed a supportive community around your brand.
You should also consider posting user-generated content (UGC) on your social media sites to show your followers how passionate people are about your brand and how much they like your product or service. Here's an example of a UGC Instagram post from Starbucks, a coffee company.
Around 60% of consumers think that content created by other consumers is the most authentic form of content a brand can post. Given that 52% of consumers report posting at least once a month about products they've purchased, it shouldn't be too difficult to take advantage of this. Consumers you repost will feel as though you care about their experiences with your product, and you'll inspire them to become loyal followers of a brand that cares.
Additionally, if you notice that there are customers within your online community that consistently interact with you and stand out from the crowd, consider sending these loyal customers a personalized thank you email or send them free products.
Communicating with active members of your follower base will make them feel as though they have a relationship with you, and they'll be loyal to a brand that makes them feel this way.
Reward customer loyalty.
While some customers may feel satisfied just by knowing that their friends and family are also enjoying your products, most want to be recognized and rewarded for being loyal customers.
In brief, customer loyalty is a customer's willingness to continue interacting with a business because of the positive experiences they've had with said brand. This loyalty is essential because companies would not function without the loyal customers that return time and time again to make purchases and advocate for them to others. When you have loyal customers, reward them for their loyalty and entice them to become brand evangelists.
Rybbon, a digital rewards service, makes it easy to create customer loyalty programs. You can use the service to reward customers with points for taking actions on your site, like purchasing your products. After these points build up and reach a certain threshold, you can give customers a way to redeem their points.
Rybbon can be integrated with HubSpot, so you can incorporate customer reward points into your automated HubSpot workflows. In practice, using Rybbon could look like rewarding first-time customers for signing up for your rewards program (shown below). You'll give a great first impression by showing them you appreciate that they enjoy your service. The reward also incentives them to follow through with making a purchase on your site.
Sephora, a beauty company, has a popular customer loyalty program called Beauty Insider. The program has three tiers, and customers get points per dollar spent. Once they've spent a specific amount, customers are promoted to different insider levels. Each level comes with additional perks, like free shipping, access to exclusive sweepstakes, seasonal savings, and free products.
When customers are excited about getting rewards from a company, they're more likely to return and continue to purchase products to reach different loyalty tiers. When they return over and over again and are rewarded for it, they're likely to become brand evangelists.
Practice excellent customer service.
The most crucial factor when cultivating customer loyalty is practicing excellent customer service. Your customers don't want to continue following and buying from your business if they have issues with your products and are met with unhelpful customer service representatives. In fact, 73% of consumers say that customer serviceplays a critical role in their purchasing decisions, and they want to feel heard and appreciated when interacting with your service reps.
Equip your customer service representatives with the tools and training they need to go above and beyond in their support practices. Using customer service software, like HubSpot Service Hub, can help you and your team provide customers with the best possible service experience. The software comes with tools like Help Desk automation, where you can create customer service tickets and prioritize requests from customers with critical issues.
You can also use the tool to create Customer Feedback surveys that you send to customers after they've interacted with your service representatives. You can assess their satisfaction with their experience and identify opportunities to perfect your service strategies. The image below depicts a sample feedback survey that can be used to understand customer satisfaction.
Listen to customer feedback.
Once you've gotten feedback from customers, listen to it. It may feel discouraging to hear negative feedback, but you should use it to your advantage. Although there are always trolls on the internet, most customers leave feedback because they genuinely want you to hear it. This feedback will let you know what they think you're doing well, but they'll also tell you what they think is missing.
For example, if you have a customer who enjoys your brand but received a faulty product in the mail, they'll likely be disappointed. They'll respond to your survey and let you know they expected more, but this doesn't necessarily mean they're blacklisting you. If you take the time to understand the issue and make the situation right, the customer will see that you genuinely care about their experience and become more loyal than before.
Mind your employees.
The first people customers come into contact with when interacting with your business are your employees. Whether it's over social media or in-store, having employees that are as excited about your brand as your customers are is extremely important.
Take the time to ensure that employees have the support they need in their jobs to be excited and energetic supporters of your business.
Spend Time On Your Customers
All-in-all, customers become loyal when they feel cared about and listened to. They'll become brand evangelists when they have consistent satisfactory interactions with a business across the board, whether it's through online social media communities, helpful customer service representatives, or customer loyalty programs.
If you take the time to learn about your customers and what they want and structure your customer experience to meet their needs, you'll likely generate a following of loyal brand evangelists.