Let's face it: there are a number of ways to measure customer experience. Even Harvard Business Review admits it's difficult to gauge a definition based on a single characteristic.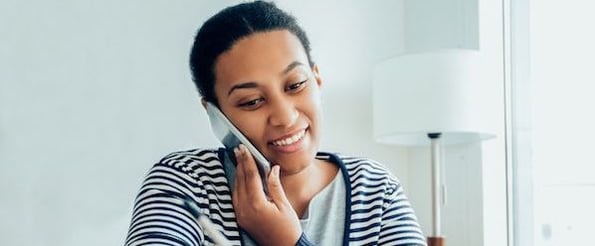 The fact is, customers today operate differently than they did 20-30 years ago. People used to equate customer experience with talking to someone over the phone to provide feedback on a specific product/service, checking on a pending issue, or requesting something ad-hoc.
Today, customer experience could involve a customer speaking to a bot, responding to an online survey, conducting a Google search, or to read knowledge base articles on a particular issue. Nowadays, when a customer speaks to a human, it usually is the last step they have taken to get an answer to their problem(s). They expect immediate answers -- and businesses need to prepare for that.
Why Use a Consulting Approach?
Working in customer service has a myriad number of expectations from the customer's point of view. Customers have inquiries that must be addressed within a certain time-frame (usually immediately). From the viewpoint of the customer success team, it is imperative to understand the problem, gather the customer's goals, provide options for that particular customer's use-case, and set expectations. We do this so our customer has an ultimately high-quality experience -- regardless of whether they speak with customer support, a customer success manager, consultant, or other customer-facing employees -- and maintain an open and honest feedback loop with the customer.
There are benefits of prioritizing high-quality service for your customers. We all know this: Acquiring customers is becoming more difficult than ever. Therefore, existing customers provide the best possible growth opportunity through various methods -- customer support, NPS surveys, and routine check-ins with a customer success employee - to manage expectations. Businesses that take advantage of this could see their customers increase in loyalty and, eventually, become your cheerleader by referring other individuals to your brand.
However, maintaining high-quality customer service is not easy. How can you concentrate on providing high-quality interactions with customers while possessing the necessary inferential information -- challenges, goals, division of labor, and timeline -- to create a pool of those cheerleaders?
To provide customers with the most value, advocate using a consulting approach, which focuses on the answer-first approach, question-asking, active listening, and prioritizing the customer's long-term concerns. Such a methodology goes to do one thing and one thing, only: Solve for the customer.
A consulting approach enhances a customer's value and overall experience with your brand. Implementing a consultative approach successfully can influence the customer's health, and ultimately, make a big difference in their willingness to renew your products/services -- or even upgrade.
Such an approach benefits the team as well in a few ways:
Consulting skills help develop effective consultants within your customer success team. This provides senior-level employees a number of people focused at the intersection of customer value and problem-solving -- which is a great confidence booster.
Customer success teams adopting a consulting approach empower a more autonomous workplace environment. This translates into our duties, being more capable to advocate on behalf of the customer internally. Understanding the customer's entire story allows the customer success team to better articulate their successes, concerns, challenges, and hopes with internal resources in your business.
Providing your customers with the right resources -- documentation, people, promotions, and/or partners -- can ultimately push them to become your advocates for your brand.
Despite how easy this sounds and the benefits, applying such an approach requires a framework applicable to all kinds of customers, without undermining the personal characterizations that make customers unique. How do you structure that approach to ensure interactions remain customer-centric?
How to Use Consulting to Improve Customer Experience
At HubSpot, we strive to solve for the customer every single interaction. Our Customer Success Manager department uses a consulting framework to enable long-term satisfaction and health.
This approach, as shown below, is split into four distinct parts:
Context
Priorities
Strategy
Tactics
1. Context
Customers have a million things going on in their head. For example, customers have to think about their market penetration, new business, operational overhead, and vendor management -- among a ton of other stuff. Understanding the "whats" and "hows" through questions can go towards organizing your customer's thoughts to answer their concerns in the best manner possible.
At HubSpot, gathering business context typically occurs after a customer completes their on-boarding period. Our customer success team ask our customers details including:
In your own words, tell me how you make money, or how your business works?
Who are the key players in marketing, sales, customer success, or C-Suite?
What are the current challenges you face in your business?
What are the other systems you use apart from HubSpot for business purposes?
This list of questions, and many others, ultimately give us a good idea of why the customer bought HubSpot in the first place. How did we get here?
2. Priorities
Every customer has different priorities. Marketing wants to generate leads, sales wants to close deals, and customer success wants to maintain customer health. All the while, we need to take a VP or C-suite employee's desires into account, who have a more high-level view of their organizational mission and vision. Using the SMART goal format, your customer success team can translate a customer's context and short- and long-term priorities into something measurable.
At HubSpot, we use the context we have gathered to clarify and subsequently drive urgency around our customer's priorities so we can know how they measure success and/or growth. We make sure our strategy is always answering the question, "What do our customers care about?"
3. Strategy
Understanding the context and driving urgency on a customer's priorities can help provide you with a solid foundation from where you can offer valuable insights to meet those priorities. Once we have gathered information about our customer's priorities, we need to devise a realistic strategy to meet those priorities. Some example pairings between priorities and strategy are below.
Priority: Generate 100 Leads within a year's time
Strategy: Create a lead nurturing campaign with conversion path optimization
Priority: Increase Customer Acquisition by 20% within a year's time
Strategy: Improve Sales nurturing strategy
Priority: Increase Customer retention by 50% within a year's time
Strategy: Create Customer referral and up-sell/cross-sell campaigns
HubSpot's CSMs strive to create strategies that meet our customer's priorities while generating further buy-in. How can we generate buy-in on our strategy?
4. Tactics
You have understood the customer's context, driven urgency on their priorities, and generated buy-in while discussing a strategy. Well, you now got to direct your customer with the resources to actually do it and witness the return!
It's prudent to recommend tactics -- specific tools within HubSpot and/or a plan of action -- that will be used to accomplish the strategy, meet the priorities, and take the customer's context into account.
As customer success employees, we recommend the tools needed to accomplish the strategy discussed with the customer and the key players that will be involved. All the while, we provide resources to assist the customer in this regard, gauging their comfort level on the tools, and point out note any obstacles that could come in the way to accomplish this.
HubSpot's consulting framework is not structured to be overly rigid. Our process is meant to foster a connection with our customers that emphasizes their needs, addresses their concerns, position ourselves as a resource for them, and serve as a strategic resource for their long-term growth. Gathering context and priorities can take place throughout a conversation and/or meeting. Subsequently, devising a strategy and tactics can also take place through the same conversation to address the customer's priorities given their context.
Customer service employees should use a consulting approach in their work. Using such a methodology -- Context, Priorities, Strategy, and Tactics -- can solve the customers' questions, maximize their value, and drive exceptional experience. Investing the amount of energy we normally see to acquire customers can be offset by a loyal group of customers you can rely on over the long-term.
To learn more, read these customer experience facts next.