According to DynamicYield, only 22% of companies are happy with their website's conversion rate, a figure that illustrates how necessary conversion rate optimization (CRO) is for brands looking to maintain a competitive edge.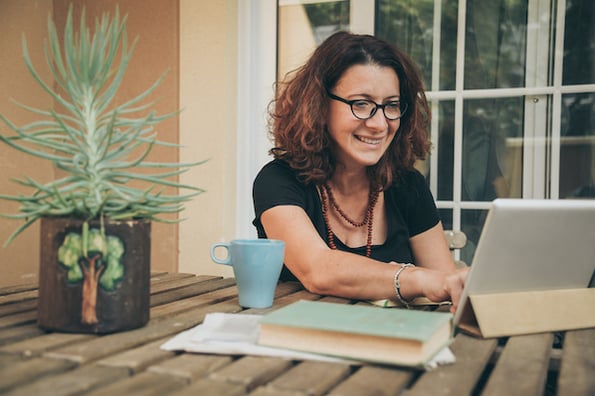 But, what can your business do to hike up its conversion rate?
From lead capturing to UX testing and web page optimization, there are plenty of tactics for your company to choose from. There is, however, one all-encompassing solution for gathering nearly all of the insights needed for every one of your website's goals (including CRO): a well-rounded, online customer feedback program.
In this article, we'll explore how you can use your customer feedback program to boost your website's conversion rates. We'll provide you with some fundamental best practices along with detailed examples that will help you succeed with this strategy.
Using Customer Feedback for Conversion Rate Optimization
1. Focus on Timing and Relevance.
Two critical factors that must be considered in any feedback program are timing and relevance. These variables contribute directly to CRO as they help you obtain useful insights from your feedback.
A good place to start is by focusing on "Moments of Truth" within the customer journey. Moments of Truth (MoTs) are impressionable moments where customers interact with your brand. These moments are different for each industry as your online processes are geared towards different goals. For example, the purchasing process on a life insurance website is drastically different from that of a retail website.
Another widely used approach is form triggering, or initiating feedback surveys based on visitor behavior. The idea behind this methodology is to capture feedback from your customers while the experience is still fresh in their minds.
Depending on behavior, you can create tailored feedback surveys with relevant questions that cater to certain funnels on your website or mobile app. Active feedback surveys enable you to manipulate steps in the funnel to gather valuable insights into the online customer journey.
2. Create Active Feedback Surveys
Passive feedback surveys are user-initiated, meaning the visitor has to engage an element on your web page to trigger the survey's appearance. Active feedback surveys, on the other hand, are triggered by criteria set by your business. So, you can launch a survey based on a visitor's behavior, rather than waiting for them to seek out a form on your website.
To create an active survey, you'll need to complete the following steps.
Step 1: Choose a Customer Experience Metric
There are plenty of customer experience metrics to measure, but it's important to choose the right one for your survey. Some commonly used metrics include Goal Completion Rate (GCR) and Customer Effort Score (CES). There's also Net Promoter Score (NPS®), which is a very popular metric that tracks customer loyalty, similar to the example below.
Image Source
Step 2: Include Relevant Follow-Up Questions
Creating feedback surveys isn't just about applying the right metrics. Question logic is a great way of focusing on why your visitors have submitted a low or high satisfaction score.
Let's look at an example. Say your customer says 'No' for Goal Completion. In this case, you can ask follow-up questions asking why they didn't achieve their goal. This way, depending on their answer, you'll receive a more specific response about the issue.
Step 3: Decide Which Feedback Triggers You Want to Use
Before implementing an active feedback survey, you'll want to clarify which types of launch triggers you're going to apply. Here are a few options that most feedback software offer:
Location trigger (upon visiting a certain URL)
Click path
Tracking cookie number
Mouse movement
Exit intent
Form Submission
Scrolling on a page
Percentage of Visitors
3. Gather Customer Feedback in Real-Time.
Feedback solutions that offer real-time capabilities are ideal for conversion rate optimization. They not only shorten response times between the company and the customer, but they also allow the company to convert visitors on its website.
A good example of when to use this is when your visitor tries to abandon a product page before clicking on the "Buy Now" button. If you trigger a feedback survey while they're trying to click away from the page and they fill it in, you'll have an immediate explanation as to why they're leaving your site (e.g. technical error, insufficient product content, etc).
Here's an example of what this survey could look like.
With this survey, even when a customer leaves your website they'll become a lead if they submit their contact information. Collecting this data gives your sales or customer success team the opportunity to rectify any negative experiences and help leads convert on your website.
This is also where real-time alerts can also come in handy. With the right feedback tools, you can set up notifications that alert your team to events based on the criteria of your choice. This not only shortens the response time, but it also sheds light on issues that are recurring on your website, enabling you to resolve them before your customers notice them as well. Addressing customer problems in real-time means you can win back potentially lost customers and increase CRO.
4. Collect Customer Feedback Continuously.
If you're looking to consistently improve customer experience, collecting feedback irregularly — once a month or once a year — isn't an effective strategy.
Why? Let's look at it this way.
The feedback data you've collected is all from one, condensed period. Meaning you have little to no feedback measuring customer experience during other times of the year. This is like trying to solve a crime with only a quarter of the evidence.
It's also important to mention that CRO stems from continuous improvements made to online funnels and web pages, which means your website shouldn't be a static medium but something that's changing all the time. If you're always evaluating both your performance and the satisfaction of your customers you will be well on your way towards achieving continuous growth.
One effective approach is the Lean Start-Up Methodology, where you conduct short feedback cycles before building a product (also known as minimum viable product). These cycles enable you to continually test out ideas by collecting feedback from customers and using that feedback to make further improvements to your new app or website.
5. Thoroughly Review Feedback Results.
As your customer base grows, the volume of feedback that you receive should increase as well. At first, it may be easy to handle this growth but, eventually, you'll be collecting more data than you can analyze manually. There will come a point where you'll need a reporting software to effectively analyze these large quantities of feedback.
Reporting dashboards help organizations:
Visualize feedback all at once, making it easier to identify trends.
Understand customer sentiment at a glance.
Filter feedback based on tags (or keywords), customer segments, date, etc.
See and monitor feedback in real-time.
Gives teams access to important customer data.
For a closer look at what drives conversion rate trends, organizations can zoom in on particular items and see where things are going right or wrong on their website. Here's an example of what one of those reports might look like with a reporting dashboard.
6. Avoid Data Silos.
Once you've analyzed your data, the next step is to come up with a plan of action and inform necessary teams/departments. Quite a few organizations still operate in silos, a phenomenon that is known as the data silo effect.
What we often see is that different departments within an organization: sales, marketing, IT, customer support, etc, tend to focus on their own goals and fail to communicate effectively with other departments. This has become such an issue, in fact, that nearly 47% of marketers believe their data is siloed and difficult to access.
It's important to avoid this lack of information sharing at all costs, especially when it comes to customer feedback. Once you've got your teams on board with the feedback program and everyone is aware of what's expected of them, it's time to start thinking as an organization about how you're going to carry out the process.
For example, how will you assign particular feedback items to departments? Will you break them down into groups based on the subject matter? How quickly should feedback items be processed and who will respond to the customer if the case requires a follow-up?
These last steps are the crux of the whole process towards achieving increased conversions. Once you've identified the biggest trends and recurring issues, you can start taking steps to enhance specific funnels and processes.
Read on for some more strategies to obtain customer feedback.