We all have something to learn, whether it's our first day on the job or we've been in the industry for 30+ years.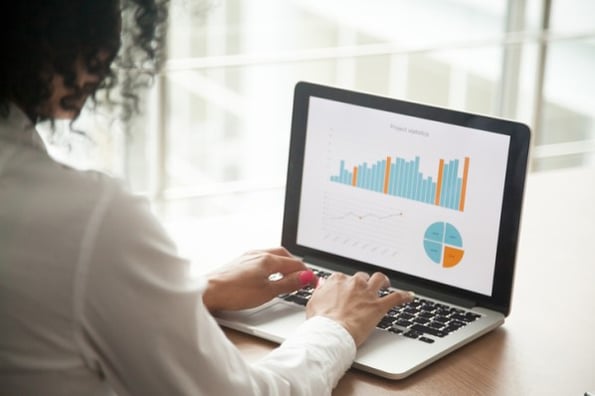 As a support rep, you can attest to the daily exhaustion you experience from working in such a fast-paced environment. However, it's essential to keep absorbing new tips, ideas, and technology to bring you a fresh perspective on your role in the customer journey.
While some have plenty of time to invest in researching our industries, others only have precious moments between support calls to catch the key takeaways. Thus, we've compiled a list of our top customer support tools and resources to save you time and help you in your professional journey. Happy reading!
Customer Support Tools
Ticketing System
Live Chat
Call Center Software
Shared Inbox
Knowledge Base
CRM
Automation Tools
Customer Feedback
Reporting
1. Ticketing System
Ticketing systems help customer support teams manage their incoming service requests. This software receives customer inquiries and distributes support cases to available reps. Support reps don't have to spend time assigning themselves tickets and there's less confusion over who is working on each case. Not only does this save your team valuable time, but it also prevents miscommunication that negatively impacts customer experience.
Our Pick: HubSpot's ServiceHub offers a versatile ticketing system that's integrated with HubSpot's core customer service tools. Users can easily assign and transfer tickets and set up automated alerts to respond to customers.
2. Live Chat
Live chat is a communication medium that sets up instant messaging between your rep and a customer. Live chat is an effective customer support medium because it's efficient and provides fast solutions. Support reps can work on multiple chats at once and customers have more freedom to do other work while waiting for a rep's response. Additionally, you can integrate tools, like chatbots, to automate your live chat experience and get even faster answers.
Our Pick: HubSpot's ServiceHub has a free live chat tool that can be installed on both HubSpot and non-HubSpot pages. It's simple to set up, and your team can start chatting with customers minutes after installation. Each chat is stored in your HubSpot portal and you can create tickets for customers who need follow-up work on incomplete cases.
3. Call Center Software
If your team offers phone support, you'll need call center software to manage your customer demand. Call center software automatically distributes incoming phone calls to customer support reps. This way, customers spend less time on hold because reps don't have to manually assign calls.
Our Pick: HubSpot's Help Desk Software is integrated with Aircall, which is a cloud-based system that records support phone calls. This software is installed within the HubSpot portal and helps your team interact with customers and prospects. It also includes detailed analytics that break down your call flow and suggest improvements.
4. Shared Inbox
A shared inbox centralizes emails into one location that's universally accessible for all support reps. Shared inboxes are typically used for managing email support and distributing cases to available agents. Support teams can see each other's cases and collaborate on problems that may require multiple reps.
Our Pick: HubSpot's Conversations tool is a shared inbox that's linked to phone, chat, and email support options. Reps can speak with customers in real-time and work together to solve complicated product or service roadblocks. The conversations tool is also connected to marketing and sales tools, so these teams can manage their customer relations as well.
5. Knowledge Base
A knowledge base is a website dedicated to providing customers with answers to frequently asked questions and common product roadblocks. It is a self-service tool that helps customers find their own solutions without having to reach out to your support team. This makes your customers happier and saves your support team time handling simple or recurring problems.
Our Pick: HubSpot provides a knowledge base tool as part of its ServiceHub suite. This tool creates a URL to host your knowledge base and allows you to quickly create and publish articles directly to your website. You can even set up subcategories to organize your knowledge base for easier navigation.
6. CRM
Customer relationship management (CRM) tools are powerful data storage platforms that manage historical information about your customers. Support teams rely on CRMs to reference important data regarding a customer's past interactions with your brand. By having this information readily available, your team can apply personalized solutions based on the customer's experience.
Our Pick: HubSpot has a popular CRM tool that's free and easy to use. You can create and customize contact properties then group customers based on common characteristics. The CRM also has an intuitive importing system that makes transferring contacts from your previous CRM a breeze. This way, your team can get up and running with HubSpot's tools without missing a beat.
7. Automation Tools
Automation tools can save your team from having to complete menial tasks, again and again. These tools create workflows that execute automatically, so your team doesn't have to spend time repeating the same steps. For example, support reps can use automation tools to automatically send out emails to customers after waiting three days for a ticket response.
Our Pick: HubSpot's Workflows tool is a powerful automation tool that has recently been integrated with ServiceHub. Users can now make ticket-based workflows that automate tasks on a support ticket. These workflows can change the ticket status and send emails to both reps and customers regarding important case updates.
8. Customer Feedback
No matter your industry, every business needs to obtain customer feedback. Analyzing customer feedback is crucial to growing and developing as a company. However, without proper customer feedback tools, motivating customers to leave reviews is difficult. It's important to invest in feedback tools like surveys and NPS® to get the most out of your customer reviews.
Our Pick: HubSpot's Customer Feedback software is an excellent option for creating and analyzing surveys. It uses an NPS system that asks customers to rate their experience on a scale of one to 10 then provides a comment box for customers to explain their answer. This gives your company both quantitative and qualitative data that can offer important insights into the customer journey.
9. Reporting
You can't expect your support team to develop without analyzing the major trends in your customers' behaviors. To do so, you need advanced reporting tools that can break down different metrics related to your customer support channels. With this information, you can make important changes to your service offers that will positively impact customer experience.
Our Pick: With HubSpot's ServiceHub suite, you can report on every support tool we've listed in this post. Each HubSpot tool comes with its own unique reporting dashboard as well as the main reporting page that provides an overall view of all of your tools. This way, you can easily spot trends in your data and immediately share them with other employees or teams.
31 Resources for People in Customer Service and Support
Customer Support Infographics
Adweek is an extensive source of news and other insights in the brand marketing and advertising world.
While its blog and other platforms are also informative, Adweek curates some of the best infographics on customer support tips and statistics.
Our Pick: What Marketers Need To Know About Changing Customer Service Expectations discusses how customers expect faster, simpler customer service and how brands can meet these expectations, especially on social and messaging channels.
Groove is a small SaaS business with an emphasis on simplifying communication with customers.
Groove has a growing customer support blog with some detailed infographics on customer support statistics.
Our Pick: 22 Customer Support Statistics That You Need To Know breaks down all the important numbers, especially how quality customer support is tied to customer retention.
The National Business Research Institute is a global firm dedicated to business research and consulting.
NBRI provides tons of useful resources for both its clients and other professionals, including blog posts, ebooks, videos, press releases, and, especially, engaging infographics.
Our Pick: Deal Breakers: 4 Customer Service Expectations lays out the 4 key customer expectations from brands, including instant information, self-service, corporate social responsibility, and eco-friendly efforts.
Provide Support is a private company that specializes in empowering companies to improve their customer service tactics.
The company has a blog full of fascinating tips and colorful infographics that are clear and easy-to-grasp.
Our Pick: 12 Positive Phrases and Empathy Statements for Customer Service provides great responses in most situations speaking with frustrated or confused customers.
Fundera is dedicated to providing easily-accessible financial technologies to small businesses.
The Fundera Ledger is a blog jam-packed with advice for small business owners. However, some of their infographics are perfect for the trials of support reps.
Our Pick: 11 Types of Difficult Customers and How to Handle Them hilariously identifies the main examples of difficult customers and offers tips on how to diffuse the situation and remain empathetic.
Co.Design is a blog written by Fast Company, a progressive business media brand focused on innovations in the global business world.
Co.Design discusses the many industries in the business world in snappy blog posts. Most exciting of all, it curates Infographics of the Day to get you your daily summary of important statistics.
Our Pick: What's the Value of a New Customer? helps you easily access the average lifetime value of any customer.
Customer Service Podcasts
Support Ops is a weekly podcast that aired for several years and ended in December 2017 -- but you can still listen to the archived episodes.
It focuses on providing helpful tips on all areas of customer support, from onboarding new customers to effectively communicating with customers.
Our Pick: Fixing Bad Customer Experiences navigates how to handle customers who have had bad first impressions with your company.
The Churn Buster Above & Beyond podcast focuses on helping small SaaS companies reduce churn and retain more customers.
There are only a few episodes available, but they are engaging and actionable by providing stories of other businesses overcoming churn.
Our Pick: Writing Better Emails for Customer Retention uses great case study examples to discuss successful techniques for using email in increasing customer retention.
Tasha Smith is the founder of Emerge Sales Training, a business that provides sales and leadership training to aspiring leaders in the field.
She also hosts The Sales Journey Podcast, which supports listeners in achieving more effective communication with customers. It also outlines strong techniques for providing stellar customer service.
Our Pick: How to Motivate Yourself to Actually Make Calls discusses an interesting approach of adjusting your workspace to be more focused on your customers and goals, rather than be cluttered with personal mementos.
The Modern Customer Podcast is hosted by Blake Morgan, a customer experience strategist and contributor to Forbes.
It features episodes that show how customer support, great content, and happy customers all go hand-in-hand.
Our Pick: Making a Fan in the Moment of Failure: Hearing Your Customers on Social Media talks about how to turn a failing social media presence into a success through engagement and authenticity.
The Focus on Customer Service Podcast is hosted by Dan Gingiss and Dan Moriarty who delve into the importance of handling customer needs via social media.
This podcast exemplifies brands who are using social media to do exceptional customer service.
Our Pick: Bridging the Gap Between Social Media and Customer Service embraces the rise of social messaging platforms for service and the future of social media in the customer support world.
Roger Dooley hosts this insightful podcast based on his book Brainfluence: 100 Ways to Persuade and Convince Consumers with Neuromarketing.
These episodes provide interesting tactics for incorporating psychology and neuroscience into the fields of marketing and customer service.
Our Pick: Never Lose a Customer Again with Joey Coleman emphasizes the importance of nurturing existing relationships with customers rather than trying to continuously gain more disloyal customers.
Customer Service Blogs
Harvard Business Review covers topics in almost every industry in the world, from Public Relations to Difficult Conversations.
However, its posts and articles on Customer Service and Customers are exceptionally beneficial to customer professionals. They provide a unique perspective by combining current news with rich advice.
Our Pick: Stop Trying to Delight Your Customers claims that most customer service departments are trying too hard with customers and should merely meet the basic needs of customers in an efficient manner.
I may be a bit biased, but the HubSpot Service Blog is a huge resource for answering all your questions on customer service and support.
Our blog posts are clear and concise and hit all the key-points, leaving you ready to tackle the rest of your day with refreshing takeaways.
Our Pick: 10 Testimonial Questions to Ask Your Customers lays out the best questions to ask customers to produce a powerful, convincing pitch that will win over future customers.
This insightful blog empowers small businesses to leverage positive customer experiences to gain more customer loyalty.
It is run by Flavio Martins, Vice President of Operations and Customer Support at DigiCert and award-winning customer service blogger. He helps readers tackle thought-provoking questions about customer service.
Our Pick: Why Build a Contact Center Instead of a Call Center explains why businesses should adapt their strategy for building a customer-facing organization that emphasizes employee engagement, not call volume.
Zendesk Relate covers very intriguing topics, such as Water Cooler, Living Online, and Only Human.
Our personal favorite is Customer Connections, which produces posts that delve into customer experiences with various brands.
Our Pick: Mirroring is good in customer service; disappearing isn't shows us how mirroring customer energy can be a positive method, but should never go so far as to make a support rep lose their sense of self.
Solvvy is a SaaS company that provides innovative solutions to customers through their software, so it makes sense that they are doing the same with their blog.
The blog features posts about opportunities for service and support professionals, as well as methods to manage many customer scenarios.
Our Pick: Why Self-Service is the Future of Customer Support teaches us to embrace self-service, which allows customers to solve issues quicker and support reps to have less on their plate.
Huffington Post is a great source of information for a plethora of industries, from News to Politics to Entertainment.
This is a great resource for those who want to keep up with trends and current news in the Service and overarching Business industry.
Our Pick: "I'm Sorry" — The Two Tragically Forgotten Words In Customer Service reminds support reps to always apologize to customers when necessary, and to be genuine about it.
In addition to its webinars, blog, and long-form guides geared toward customer service professionals, Help Scout regularly publishes customer support content on its education platform, HelpU.
Organized into "playlists" such as "Customer Support Skills," "Chat + Messaging" and others, HelpU offers resources specific to succeeding in customer support, as individual professionals as well as teams and customer-centric companies.
Our pick: The Customer Service Question and Answer Library provides sample responses (and the reasoning behind them) to some of the most common issues customer support teams handle, like refund and account access requests.
Customer Support Books
This book highlights the absolute necessity of retaining unwavering customer brand loyalty.
Gitomer uses memorable tales and jokes to grab the reader's attention, all while teaching readers how to grab the attention of their customers.
In this book, Baer explains how we can improve the alarming statistic that only 8 percent of customers believe their companies provide outstanding service.
He teaches readers how to recognize and respond to two types of complainers. By using entertaining examples and intriguing strategies, he provides support reps with a fail-proof plan going forward.
22. Ask. by Ryan Levesque
Levesque educates readers on his "Ask Formula," the perfect way to find out exactly what your customers want.
This book will teach you all the right questions to ask to secure customer loyalty to you and your brand.
After reading this book, get ready to question everything you ever thought to be true about customer service.
The Effortless Experience tests that customers don't actually want outstanding service; they just want their basic needs met efficiently. This page-turner will have you considering customer service from the perspective of the customer.
Lee Cockerell, Walt Disney World's former Executive Vice President, dishes out his 39 unforgettable rules to increase customer retention.
He formats his book into 39 small chapters to make for effortless reading with high-value results.
In this fascinating guide, Renée Evenson writes over 700 scripts and phrases to help support reps handle any and all customer situations.
By analyzing several customer behaviors, she provides a response for every situation that can leave reps feeling confident on calls.
Customer Support Communities
The world's largest online community for customer service professionals was born from a union between Call Center Week and Customer Management IQ.
Members get access to networking with over 100,000 professionals and a copy of a quarterly executive research report. They also receive access to presentations, product demos, podcasts, and top-notch vendors.
Support Driven is an invaluable online community for customer support professionals. It functions as a space to vent, make friends, find job opportunities, and learn exciting new skills from fellow peers.
The website features a blog, newsletter, and other resources, and reps can register to join the Slack community. Support Driven also hosts a large-scale meet-up and learning event called SDX where people can hear from industry leaders, help solve problems, and learn new career skills.
This group of customer professionals works with members to improve their skills through online posts and conferences. Also, members are eligible to gain customer satisfaction certifications and support operations audits.
The Customer Support Professionals group is available on LinkedIn and currently has over 30,000 members.
The Buffer Community provides weekly Twitter #Bufferchats to discuss customer-related topics, as well as local meet-ups and workshops.
There is also a Buffer Slack community with over 3,000 members created for setting goals, meeting new professionals, and getting professional advice.
This online community allows customer-facing professionals to share their ideas, skills, and thoughts with others in the field.
Customer Service Champions has over 107,000 members and is located on LinkedIn.
In this group, members can share their stories of successful practices and strategies with other customer experience professionals. The community covers topics from customer feedback to measuring customer value.
This LinkedIn community currently has over 26,000 members.
Whether you skim a brief infographic on your five-minute coffee break or delve into a 500-page book on Saturday morning, each of these resources will provide you with crucial information that will progress your journey in the fields of customer support or service. You can feel assured that your next customer interaction will be incredibly more efficient, effective, and enjoyable for you.
For another resource to add to your list, read about these essential customer support skills to master next.
Editor's note: This post was originally published in June 2018 and has been updated for comprehensiveness.
Net Promoter, Net Promoter System, Net Promoter Score, NPS and the NPS-related emoticons are registered trademarks of Bain & Company, Inc., Fred Reichheld and Satmetrix Systems, Inc.