Customer onboarding emails are like a virtual hug into the company's family. The customer is now a part of a community of users who trust the brand.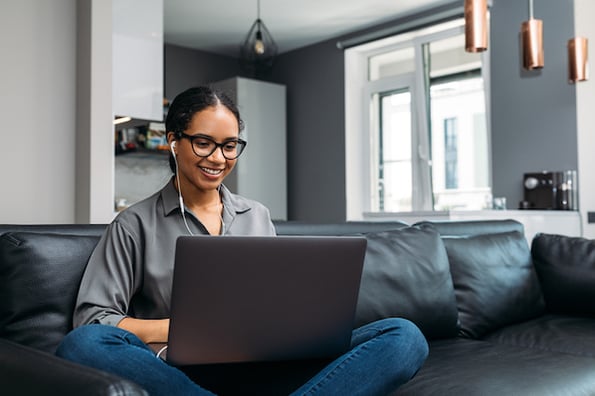 An effective onboarding welcome letter initiates the first point of contact after purchasing or signing up for the product or service. It ensures the customer remains with you for the long term and continues using your product after clicking "Sign up."
Read on to learn how you can create effective onboarding emails that not only entice new customers to open them but generate a delightful customer experience as well.
Onboarding Email
Onboarding emails are a type of welcome email that encourages new users to start using your product or service. Onboarding emails are welcoming and gracious, but they should also urge users to get started with your product by providing educational resources and how-to videos.
HubSpot's free Customer Onboarding Templates will help you create an onboarding process that's flexible, consistent, and effective. Click here to access them for free.
Why are onboarding emails important?
Converting visitors into customers is a long process. You need engaging content as well as a signup form that collects email addresses and personal information, then nurture subscribers all the way until conversion.
You don't want all of that work to go to waste with a poor onboarding process. If you want to retain first-time customers, you'll have to provide a bit more value. You need to show that your business is worth their time and money, and an effective email onboarding process is one of the first places where you can exceed their expectations.
Onboarding emails receive some of the highest levels of engagement from customers. In fact, according to WordStream, onboarding emails have four times the open rate and five times the click-through rate than standard email marketing campaigns. The increased engagement presents a unique opportunity to open up communication channels and start building trust right from the start.
Onboarding emails were not written to create a positive first impression for your customers. They serve a higher purpose. Below are the benefits you'll enjoy by onboarding customers over email.
Benefits of Email Onboarding
Businesses are constantly working to convert leads into customers, and an engaging email sequence can be one secret weapon to long-term success.
Not convinced? Below are two important reasons why email onboarding can be significantly valuable to your business.
It engages new subscribers.
Email is an extremely popular communication channel as research shows that 4.3 billion people will use it by 2023 — that's more than half of the world's total population.
Customers love email because it gives them promotional content from their favorite brands, a channel to reach out for support, and notifications that keep them up-to-date on product- and service-related news.
One study found that the average email open rate is 21.33%, and email marketing ROI currently stands at $36 for every $1 spent.
An onboarding sequence will boost email engagement and help you get to know your subscribers. Email can act as a noninvasive, proactive conversation starter that can lead to valuable interactions and foster customer success.
It increases lifetime customers.
If you want your business to succeed, then you need to have loyal customers who stay with you throughout their customer journey. Loyal customers minimize your churn rate and customer retention is less expensive than acquisition.
Greeting subscribers is one of the first steps to turning them into loyal customers. And, a well-designed email onboarding sequence can make a great first impression on every new lead.
If you don't greet subscribers after they sign up, you give the impression that you only wanted them to fill out your form. Greeting them after their submission shows that you're dedicated to building a long-term relationship that isn't solely transactional.
How to Write an Onboarding Email for Your Customers
Write a catchy subject line.
Restate your value proposition.
Show the next onboarding steps.
Generate the 'A-ha' moment.
Add helpful resources.
Provide customer service contact information.
Conclude with a call to action.
1. Write a catchy subject line.
If your onboarding email doesn't catch the eye of your new customer, you've already lost the battle.
The best tool you can leverage to increase your open email rates is the subject line. A catchy and actionable subject line draws customers in and makes them curious about your content.
When writing subject lines, include what your email promotes and how it will benefit your customer. Remember to be concise because the reader will only see a sentence or two in the preview. A good rule of thumb is that your subject line should provide enough information to pique the reader's interest, but not enough. They'll have to open your email for the full details.
2. Restate your value proposition.
The most obvious benefit of an onboarding email is that it reassures the customer that they made the right decision signing up. It clarifies what they can expect to achieve with your product or service. It's never wrong to remind customers why they created an account with you. Although this may seem like an unnecessary step to take, it can provide some significant benefits.
Once a customer establishes a relationship with your content, you must recommend additional ancillary services for unique problems with complex solutions.
3. Show the next onboarding steps.
Now that you've reminded them why they signed up, get them fully set up with your product or service. Usually, there are steps that users must take after signing up to get the most out of the platform. Some examples include:
Completing their profile information
Setting preferences
Uploading necessary information (e.g., contacts into a CRM, profile picture for a social media profile, etc.)
Upgrading their account or completing an order
4. Generate the "A-ha" moment.
Former Facebook head of growth, Chamath Palihapitiya, famously discovered that if you can get a user to acquire seven friends within ten days, they are much more likely to see Facebook's "core value" and become an active returning user. The customer understands how they benefit from using your product or service. This is an example of an "a-ha moment."
The goal is to get the user to the 'aha' moment quickly. Your product is memorable. A unique experience will produce a better customer experience and ultimately help your business grow.
To get this done, identify your business's "core value" and the prerequisites the customers must complete to receive this value. Then you can use your onboarding email to guide new customers through these tasks.
5. Add helpful resources.
As mentioned in the previous step, you want the user to see the value immediately. But customer success doesn't stop there. Depending on the nature and complexity of your product, customers may need additional help. For example, customers might require guidance on troubleshooting, utilizing advanced features, or getting the most value out of your core features.
Likely, you've already created helpful content addressing common questions from customers. Whether tutorial videos, an FAQ page, or helpful blog posts containing best practices, this content is essential to customer success. Why not include it in your onboarding email? You'll be providing the tools they need upfront without forcing them to search for the information after a problem arises.
6. Provide customer service contact information.
The next step to setting up your customers for success is making sure they know how to contact you. You can spend all the time creating excellent troubleshooting content, but you can't foresee every possible problem for your customers.
Adding this contact information to your welcome email is a great way to lay the foundation of trust needed to build a relationship. It drives customer loyalty and reassures readers that you are available if they need you. Avoid sending customers on a treasure hunt when they need to ask you simple questions.
7. Conclude with a call to action.
Wrap up your onboarding email with a call-to-action that entices customers to begin using the product. Customers will be eager to start after you have demonstrated your company's value and explained how you would help them achieve their goals. So, make things easier for them by providing a button at the end of the email that triggers the first step in the onboarding process.
Now, as your business grows, you'll want to have onboarding email templates you can use for different scenarios. You won't have the time to write individual emails to each new customer, so take time to write a few thoughtful and intentional customer onboarding emails that you can use in a drip campaign or workflow.
Let's look at a few email onboarding templates that can be adapted to meet any business-specific needs.
Onboarding Email Templates
While every business will include unique elements in their onboarding emails, they should all contain a few similar components: a welcome note, an explanation as to how your product or service will help them meet their needs, and a heads-up of what to expect during the onboarding process.
Your initial onboarding email should be relevant to your business or the product or service that was purchased. You can also take inspiration from other welcome email examples to find inspiration on how to improve your own.
Formal Onboarding Email Template
Welcome to [COMPANY NAME]
Hi [FIRST NAME],
Thanks for signing up for an account with [COMPANY NAME]. It's our mission to [COMPANY MISSION/PRODUCT VALUE PROPOSITION].
With your new [COMPANY NAME] account, you'll get:
[TOOLS]
[BENEFITS]
[CUSTOMER SUPPORT]
If you haven't already done so, be sure to complete your profile and add your [CUSTOMER PREFERENCES] so we can send you content and resources that will help you get started.
We recommend new customers check out the following resources:
[BLOG POST]
[EBOOK]
[VIDEO]
For customer support, don't hesitate to reach out to us via phone [NUMBER], email [ADDRESS], or live chat [CLICK-TO-CHAT].
Follow us on [SOCIAL LINKS] to get the latest updates!
Friendly Onboarding Email Template
Welcome, [FIRST NAME]
Hi [FIRST NAME],
Thanks for purchasing [COMPANY NAME]! We're happy to have you here!
We created [PRODUCT] to help people [COMPANY MISSION/PRODUCT VALUE PROPOSITION], and we're glad you've chosen us to help you meet your needs.
Over the next few weeks, we'll be sending you materials that will help you get started with [PRODUCT] to ensure you get the most out of it.
We'll also check in with you to see how your progress is going, and please don't hesitate to reach out with any questions during this time!
We're so happy you're part of this community!
Thanks,
[YOUR NAME]
Personable Onboarding Email Template
Getting Started with [PRODUCT]
Hi [FIRST NAME],
Thanks for signing up with us to use [PRODUCT]. My name is [YOUR NAME], and I'm your point-of-contact for getting you up-and-running using the tool. I wanted to connect to see if you'd tried logging in and getting familiar with [TOOL] and if you had any questions.
New users typically find these resources helpful for getting going:
[SETUP GUIDE]
[HOW-TO VIDEOS]
[COMPANY BLOG]
If you haven't already done so, be sure to complete your profile and add your [CUSTOMER PREFERENCES] so we can send you other content and resources that will help you get started. Most customers find success by logging into [PRODUCT] and testing things out. If you'd like, we can schedule an onboarding call for next week using my meetings link, and I can walk you through it.
For customer support, don't hesitate to reach out to us via phone [NUMBER], email [ADDRESS], or live chat [CLICK-TO-CHAT], or you can connect with my directly using the contact information below.
I look forward to hearing from you soon!
Cheers,
[YOUR NAME]
Subscription-Upgrade Onboarding Email Template
If you operate a subscription-based company, you may have users upgraded from a free version of your product or service to a premium one. While these aren't necessarily "new" customers, they still require an email introducing them to their account's new features.
Welcome to Premium!
Hi [FIRST NAME],
Thanks for your recent purchase, and congratulations on your account upgrade! We're excited to continue working with you, and we see this as the next step towards our goal of [COMPANY MISSION/PRODUCT VALUE PROPOSITION].
With your new [COMPANY NAME] account, you'll get:
[TOOLS]
[BENEFITS]
[CUSTOMER SUPPORT]
We know you're probably familiar with our tools already, but we recommend new customers check out the following resources for the upgrade you just purchased.
[BLOG POST]
[EBOOK]
[VIDEO]
As always, if you have any questions about your shiny new account, please don't hesitate to reach out to us via phone [NUMBER], email [ADDRESS], or live chat [CLICK-TO-CHAT], as our support team would be more than happy to help!
Cheers,
[YOUR NAME]
Now that you have a few templates to use for onboarding, let's dive into some best practices that you can use to create a full email onboarding sequence.
Creating an Email Onboarding Sequence
Creating an email onboarding sequence isn't difficult. Making it successful, on the other hand, is the real challenge.
If you're creating an onboarding sequence for the first time, there are some fundamental steps you can take to ensure it's received well by your customer base. For starters, personalizing your messages and delivering a warm welcome email are a great way to kick off the onboarding experience. You should also have a way to monitor inactive users and come up with ways to re-engage them should they stop opening or responding to your emails. Don't forget to optimize your emails for mobile, too, as more than 43% of people read their emails on a mobile device (compared to 19.1% on desktop).
If you're finding that customers aren't engaging as much as you had hoped, don't fret — all you need to do is continue testing your emails. A/B test new designs, write different copy, and reconsider the timing of your emails as well.This will help you create an unforgettable email onboarding experience that turns subscribers into loyal customers.
If you're looking for a few more tips, read on to the next section to learn how to design the perfect email onboarding sequence.
8 Best Practices For The Perfect Email Onboarding Sequence
1. Start with a confirmation email.
The first step for a successful onboarding sequence is to ensure that your subscribers are real people with legitimate email addresses. The easiest way to find out is to send a short confirmation message to validate the new subscriber's email.
This is a fundamental process that the majority of your subscribers will complete immediately, but there are always some who will miss or forget the email entirely. To make sure they complete confirmation, you should send a follow-up email to remind any absent-minded subscribers about the signup process.
Confirmation emails don't need to be fancy but they do need to have a clear call-to-action that helps your audience validate their email address.
Here's a real-life example from HubSpot:
This confirmation email has all the necessary elements to get new subscribers to verify their email address. HubSpot adds a touch of personalization to greet its new subscribers, giving a clear explanation of what the new user needs to do next.
2. Send an impressive welcome email.
Now that your subscribers have confirmed their email, it's time to set the onboarding gears in motion. The welcome email is, undoubtedly, the most important part of your sequence as it will set the tone for your onboarding process. It should be a powerful impression trigger that convinces new subscribers to open the rest of your emails.
Failure to create a strong impression trigger will result in low open and click-through rates. If you want to create a process that turns subscribers into customers, your company needs to create a high-value welcome message.
Here's an example from Shopify:
This email should focus on offering guidance. If your subscribers believe that you can help them succeed, then it's more likely that they'll open the rest of your emails.
3. Create different sequences for engaged and disengaged users.
One challenge you may encounter is having subscribers with different levels of engagement. Some will rush to your content, others will sign up, but remain inactive. To account for this, you'll need different sequences for active and inactive users.
Segment your audience based on the actions they take and target them with different emails. For inactive subscribers, you should highlight your value proposition in a way that attracts their attention and offers further information and assistance for re-engagement.
4. Leverage personalization.
When it comes to email engagement, personalization can drive higher open and click-through rates and enhance your customer experience.
But there's a catch. To personalize content, you need data about subscribers. The more data you have, the easier it'll be to customize experiences.
Consider leveraging both simple and advanced personalization techniques. For example, your onboarding sequence needs to address your new subscriber with their first or last name to make the email more personal and friendly. You can also send your emails from an employee or company email rather than a generic address.
An awesome example of personalization comes from Bonjoro, a company that personalizes its onboarding sequence with a unique video message.
5. Optimize emails for mobile-first users.
With the popularity of mobile devices, more people use tablets and phones to check messages and interact with companies. Mobile accounts for 43% of all email opens and neglecting to optimize your onboarding sequence for mobile devices will result in low engagement.
Mobile-optimized campaigns aren't rocket science. But, you need to keep in mind some of the most important mobile-optimization practices.
First, you need a responsive email template that makes your emails look good regardless of device and screen size. Then, you need to pay attention to your visuals and copy. Use simple images that load fast and be careful with your subject line as most mobile devices will display a limited number of characters.
For instance, Zapier has a simple and responsive email template that shows mobile users information about the application.
6. Center content around your call-to-action.
Setting goals for each onboarding email will help you achieve greater click-through rates. However, without the right call-to-action, your new subscribers will simply read your emails without navigating to your offers.
CTAs capture your subscribers' attention and incentivize them to take action. To create the perfect CTA, you need to use the right copy and visuals to boost its performance.
Highlight your offer's benefits rather than its features to give your subscribers a taste of what they can gain by using it. At the same time, an image will make the message easier to digest and lead them one step closer to clicking on your content.
This example from Airtable shows how interesting copy combined with a CTA work together to incentivize users to check out the product's benefits. Also, the company allows its subscribers to contact them directly and offers additional information about what happens if they don't upgrade their plan.
7. Test your messages.
Since each subscriber has different expectations, testing your messages will allow you to deliver better content that engages them more effectively. One way you can do this is with A/B Testing, a common test that determines which elements lead to higher opens and clicks.
To run an A/B test, you need to create a variation of your initial design (also known as a "control"), then send both versions to small groups of subscribers.
For an effective test, you should create not one, but numerous variations of your control and send them to different segments. When you collect enough data, you can conduct a behavior analysis to optimize your copy, visuals, and CTAs to boost your sequence engagement.
8. Show subscribers how to use your product or service.
First-time users who have no experience with your products or services will need help getting started. Doing so will boost their confidence and help them avoid roadblocks.
Businesses like WebStarts use their onboarding sequences to deliver short lessons that help new users get familiar with the platform and the basics of website building.
By taking advantage of video tutorials, the company delivers well-designed emails that include everything new users need to know about the software.
Onboarding Email Examples
1. Baboon To The Moon
Baboon To The Moon is a luggage brand whose colorful onboarding email leaves a great first impression. It delivers a basic greeting that thanks recipients for joining in on the adventure, lets them know what else they can expect to receive via email, and uses a CTA to drive traffic to their website. The image included in the email of an astronaut using luggage and looking down on Earth is unique and on-brand, helping it stay top-of-mind.
2. Grammarly
Grammarly is a writing tool that helps users create the best possible impression with their written copy. It monitors grammar, spelling, tone, and various other customizable markers. The welcome email lets you know what to expect from using the service and a CTA that brings you to the tool to begin using it immediately.
As Grammarly is a subscription service, it also includes information on the features included in higher-tiered plans and what to expect in future emails from Grammarly.
3. LastPass
LastPass is an online security tool that helps you safely store passwords and other essential data. Its onboarding email is straightforward and lets you know the type of documents you can keep within your personal vault, how to set up your account, and information on how to access the tool on all your devices.
This email also includes a CTA that takes users directly to their vault to begin importing passwords.
4. Cambridge Athletic Club
Cambridge Athletic Club is a Boston-based gym. The onboarding email instructs users on how to visit the gym for the first time and additional free perks that come with purchasing a membership. It's simple yet informative, and gets the job done.
Creating high-quality onboarding emails allows you to educate newcomers and help them discover the value of your product or service, builds stronger relationships, and drives long-term engagement.
Create the Perfect Customer Onboarding Email Sequence
Always keep the primary goal of your onboarding emails in mind: setting your customers up for success. You'll have to try different tactics to see what works best. For example, if you have a highly complex product, you might want to split your onboarding emails into segmented workflows. Be sure to monitor your customer success metrics and choose the process that works best for you and your customers, and you'll see a boost in engagement and retention in no time.
Editor's note: This post was originally published in April 2020 and has been updated for comprehensiveness.