According to a HubSpot survey, 22% of participants use Instagram as their preferred social media platform for customer support.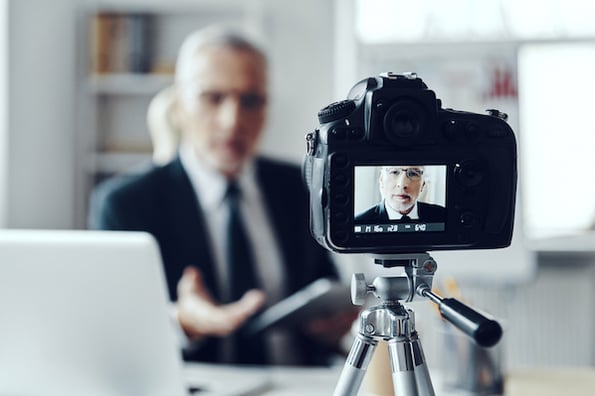 Behind Facebook, Instagram is the second-most popular social media platform when it comes to customer service. With over one billion monthly active users, and 90% of whom following at least one brand in-app, providing customer service on Instagram is becoming a standard for businesses of all sizes.
But, customer care on Instagram isn't just about replying to comments and messages. Instagram has its own unique features which present new, creative ways to support your customer base.
Take Instagram videos, for example. One study found that 61% of customers crave video content when interacting with brands and viewers retain 95% of the brand's messaging when watching a video. Additionally, vertical videos like IGTV and Instagram Stories have proven to generate much higher completion rates than horizontal videos — which are found on places like YouTube and company websites.
In this post, we'll explain how to use Instagram videos for customer service. From long-form product videos to short-lived educational multi-clips, below are seven ideas for using Instagram video as a customer service tool.
7 Ways to Use Instagram Video for Customer Service
1. Showcase Your Products.
It's safe to say that COVID-19 has changed customer behavior as the number of online shoppers has grown significantly in the past year. For many people, buying online is daunting because you can't see the product in-person or test it to see if it works.
This is why Instagram video is an effective medium for showcasing products. In fact, 71% of customers prefer video over other marketing content and 55% use it when making purchasing decisions.
Below is an example of how JCrew uses Instagram video to showcase its new coat collection. Within 60 seconds, the company shows us 7 coats in 20 different colors.
Video content isn't just for brands to showcase their variety of eye-catching products. It's also an opportunity for marketers to promote new features and services in an interesting and engaging way — just like how Clario did it in the example below.
You may think that creating a video like this will require a lot of time, effort, and money. However, that's not the case if you rely on a video content creation tool like Boosted, where you can choose from a variety of ready-made video templates, customize them, and make eye-popping Instagram videos with ease.
2. Post an Explainer Video.
Do you know that the average adult attention span is roughly eight seconds? This means your content not only needs to stand out to grab your audience's attention, but it also needs to constantly stimulate them if you want to keep them engaged with your brand. When it comes to video, about 45% of viewers will lose interest after watching just one minute of content.
This is why marketers are making explainer videos to tell customers all about their brand's products while also keeping them engaged with their content. This has proven to be effective as the average view duration for an explainer video is about 2.7 minutes.
When making a purchase, people want to make sure that your product or service will meet their needs, which means they may have questions for you about either the product or your brand. By publishing an explainer video on your Instagram feed, you can reduce the number of customer inquiries that your support team will receive.
This explainer video created by NapoleonCat shows us how one of its new features works.
3. Create an FAQ Video.
FAQ pages are an extremely popular self-service tool. Not only do 40% of customers prefer self-service to human interactions, but self-service options can help resolve up to 90% of your customer issues. After all, if you know what bothers your customers and you can assist them before they ask for help, chances are that you can increase brand loyalty and improve the customer experience.
You don't necessarily need a video to feature FAQs on Instagram. But, if you want to hook the attention of your followers, you should consider creating a video that replies to all of the questions that your customers are asking.
For example, HubSpot has a separate Instagram Story Highlight album named "Ask the Pros." These videos help visitors and followers find information about the company with ease.
When it comes to customer service on Instagram, this approach is extremely effective for two reasons. First, it doesn't crowd your main feed with content and, second, it's easy to access since it's located right below your page bio.
4. Organize a Q&A Live Session.
Prerecorded video isn't your only option on Instagram. Recording a live video, or "going live," is one of the most effective ways to convince followers to consume your content. Live sessions are only available for a short period of time, so they create a sense of urgency that encourages users to watch your stream. In fact, research shows that 82% of customers want to see live videos from brands, and last year, internet users watched 1.1 billion hours of live video.
Using live video streaming for customer support can help your team connect with customers and solve their problems in real-time. For example, you can organize Q&A sessions where your customers ask questions about your brand, products, services, or values, and a support rep will answer them on the live feed.
If you really want to reach a wider audience, it's important to tell your following about your Q&A session in advance — just like how Polar did in the example below.
5. Feature Customer Testimonial Videos.
In the era of brand endorsements and paid ads, customer testimonials matter now more than ever. During the discovery phase, customers seek out social proof and 93% agree that online reviews affect their purchase decisions.
Today, more brands are featuring user-generated content (UGC) on their Instagram feeds because it's authentic and provides followers with social proof. Not only does testimonial content create emotional connections with viewers, but it also showcases your business's relationship with these customers. It takes a fair amount of time and effort for customers to create these videos, so this type of social proof is typically more trustworthy because it's coming from a genuine source of advocacy.
Here's a video testimonial example from Clek.
If your customers talk about your products or services online, this means they're more likely to share their experiences with other people. As a result, video testimonials should help your business generate more leads as you continue to boost your brand's online reputation.
6. Educate Followers With Video Reels.
Following the recent popularity of TikTok, Instagram has launched a new video feature called Reels. With Reels, users can create short, yet engaging, video clips that are 15 to 30 seconds long.
Going back to our short attention spans, these videos should be the perfect length to both educate your followers and keep them engaged with your content. Moreover, Instagram Reels have excellent video editing tools that you can use to help explain a product, talk about your brand's advantages, or answer FAQs.
Not only can you share Instagram Reels on your feed, but you can also make them available in Explore to reach a wider audience. For brands, this means an opportunity to increase awareness while providing proactive customer service on the platform.
7. Use IGTV for Customer Service.
Short-form videos like stories or reels don't work for all brands. If you have a lot of important information that you need to include in your video, you should consider using IGTV instead.
IGTV allows users to upload long-form videos (up to 60 minutes in length), so you can tell customers everything you need to tell them in your post. For example, Sephora invited niche experts to create and share video tutorials that featured its products in action.
Or, you can draw inspiration from ContentStudio and create a long-form FAQ video like the one below.
If you want to provide excellent customer service, you need to interact with customers using the same tools and platforms they're using in their everyday lives. Instagram video presents an opportunity to not only engage customers on their preferred platform, but to do so in a way that's relevant and appealing to them. By following the tips outlined in this post, you should be able to capitalize on this opportunity and enhance the customer experience through your social media pages.
For more ways to provide customer service online, review this guide for social media customer service.