The digital revolution has remarkably improved the efficiency of both companies and individuals. There are many forces driving this phenomenon, and one of them is the widespread use of live chat software, which is known for its core competencies and responsive customer service.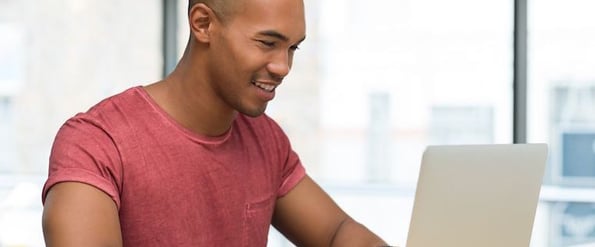 Today's customers seek quick responses. Their focus has shifted from traditional modes of communication such as calls, letters, and email to instant messaging, which saves time and allows multitasking. According to a study by Twilio and Vanson Bourne, messaging is among the top three methods preferred for customer service worldwide.
Source: Twilio
Perseverance and sustainability are terms that define the success of a business. Although live chat has gained prominence, it hasn't always been used efficiently. Live chat not only helps connect and communicate with customers, it also creates opportunities to increase sales with lower acquisition costs. Hence, effective implementation and understanding of the software is essential.
7 Key Steps to Live Chat Implementation
1. The Live Chat Box Design
The first step towards the goal is designing a chat box which will appear on the right corner of your website page. It is important to keep in mind that you should customize it to align with the theme of your website. If the chat box is inconsistent with the website's theme, it may appear to be too far removed from your business strategy and confuse customers. So, take time to design an attractive one that complements the company's logo, color, and font type. This also includes affixing a rep's photograph.
Source: Blue Ocean Global Technology
2. The Sales Funnel
To prepare for the market and generate revenue, it is very important to have a thorough understanding of the sales funnel. This refers to the customer's buying process and the typical stages a customer experiences before making a purchase. The sales funnel helps drive your consumers to make informed decisions and make the purchase.
Source: Art Storefronts
3. Training and Development
Training and development seem to play the most significant role in the entire workflow. Apparently, customer service representatives are the heart and soul of live chat, and their training and development must be a continuous process. They must be able to analyze distinct customer behavior and be trained on a daily basis to keep pace with evolving market trends. According to a State of Industry report on more than 300 organizations released by the Association for Talent Development (ATD) "On-the-job learning was a key part of employees' development experiences; learning that occurs during work was emphasized heavily in two-thirds of participating organizations."
4. The Conversation and Traction
There should be a welcoming approach towards engaging a visitor and generating business. This includes driving the customer from Stage 1 of the sales funnel to Stage 4. Live chat is valued for several reasons, quick response and extraordinary customer experience being primary among them. Additionally, live chat reps provide the most engaging platform to pursue personalization and win people's trust. This can further be leveraged for up-selling or cross-selling as well. The overall journey should include building trust and educating the customer. Fruitful conversations on live chat can result in long-term relationships and repeat business.
Source: BMConsulting
5. The Shortcut
Shortcuts may help multiply response speed. Creating short templates based on general questions asked by customers can be helpful. Still, customized messages seem to provide better results. When customers sense that live chat is using pre-scripted responses, they quickly lose interest in the platform.
6. Key Performance Indicators
If you can't measure it, you can't improve it, says Peter Drucker. It is necessary to keep track of your key performance indicators. Companies are required to set their KPIs according to actual business objectives and ensure that they meet them. The entire team must work on similar objectives, such as achieving customer satisfaction, to increase sales revenue.
7. Social Networking
Having a successful chat with the customer leaves space to invite them onto your social media profiles. A satisfied customer brings positive feedback to a company's social media page. With social media, business owners can reward customers for their feedback by offering complimentary gift coupons and the like. This creates a platform to ask for customer feedback with well-designed questionnaires.
What Leads to Bad Results After Live Chat Implementation?
Finally, we would like to shed light on actual challenges that firms encounter after implementing live chat. Let's explore some of the failures associated with the process and learn how to address them.
Conversation Failures: Negative customer experiences happen when customer service reps fail to provide appropriate answers to customer queries. A lack of training and product knowledge leads to situations where reps manning chat fall short of customers' expectations.
Support Not Online: Having a situation where no one is available to handle customer queries, despite an "available" status showing on the chat box, leads to total failure and major reputation loss.
Delayed Response: 83% of consumers have abandoned live chat functionality during at least one session due to slow responses and poor replies. One of the most annoying aspects reported by customers is delayed responses, when live chat fails to deliver its true purpose and usability.
Interrupted Chat: This is an interruption created by a disconnection while on live chat. This obviously breaks communication flow and visitors perceive it as a waste of time.
Prolonged Protocols: Some software requires forms to be filled before starting to chat. This reduces the interest level of a customer eager to engage in conversation.
Although these failings place most of the blame for service delays on customer service reps, the flaw may lie in your software. In many cases, customers ask questions which may be linked to their current activity on the website, but the customer service team is unable to determine the actual problem. These situations lead to a poor customer experience and create unnecessary friction.
Overcoming these challenges can help you take advantage of the best that live chat has to offer -- the ability to communicate with your customers, deliver a positive experience, and build customer loyalty.