Social media is an effective tool for amplifying visibility and establishing meaningful relationships with your audience. That's why sites like Facebook and Instagram have become some of the best platforms available for scaling your business and promoting content.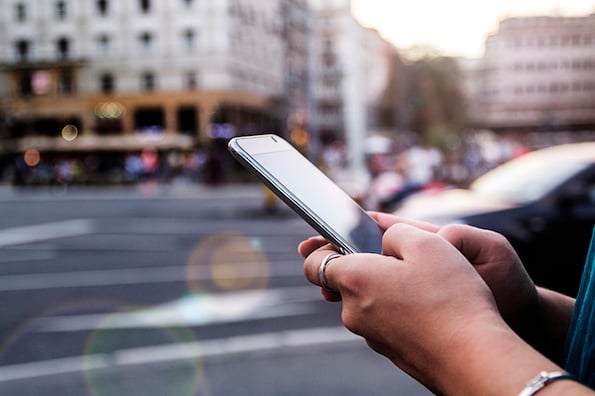 But, while most companies are using social networks to engage and convert followers, many are starting to realize that it can contribute to their customer service endeavors as well. Modern customers need instant solutions to their problems and social media provides a free channel for businesses to communicate directly with individual customers or a large target audience.
While live chat and email can do this as well, it's more important now than ever for businesses to create a seamless customer service experience. People shouldn't have to navigate away from the social media site or app to get answers from your brand. Instead, your company should have a strategy in place to support customers on various social media channels, so that it's easy for anyone to contact your business.
In this post, we'll discuss some of the most fundamental channels your team should support when creating a social media customer service strategy.
7 Social Media Channels for Customer Service
1. Facebook Messenger
Facebook Messenger is one of the most popular mobile messenger apps in the world. It's user-friendly and convenient, making it a perfect addition to every customer care strategy.
Facebook Messenger works similarly to live chat. Your followers have access to a 1:1 messaging interface where they can send your team private information like email addresses or order numbers related to their case. That way, if a customer posts a complicated question on your timeline, you can seamlessly transfer the conversation to a private channel where you can provide real-time support.
Brand Example: Moosend
To give you a better idea, Moosend, an email marketing brand, has integrated its live chat software with Facebook Messenger to provide a simpler customer experience.
Every time a follower messages the company through Facebook, their query automatically appears in the company's help desk and is assigned to a customer support agent. Moosend customers don't have to navigate to the company's website and go through the tedious task of opening a new support ticket whenever they have a question. They just need to send a message via Facebook and a support ticket is automatically created.
Here's how that same message appears on Moosend's customer support interface:
Even though the customer is communicating through Facebook's interface, Moosend's team can continue working from their help desk. That means the conversation will be logged and accessible for future reference, in case the team needs to locate the thread in the future. Having this integration in place is key to diagnosing recurring problems and providing effective long-term support.
2. Facebook
Facebook is among the most active social media networks, with 2.6 billion users interacting with the platform each month. But, the first step to using Facebook as a customer service tool is to see if your target audience uses it. When it comes to demographics, Facebook appeals to audiences between 18 to 64 years old. So, if your customer base falls within that category, there's a strong chance they're active on Facebook.
Brand Example: Starbucks
If you take a look around, you'll see plenty of businesses using their Facebook profiles to conduct reactive and proactive customer service. For example, Starbucks posts regularly on its account, amassing several comments from customers and fans.
In one instance, a follower expressed their concern about a not-so-perfect experience with the brand. As you can see, Starbucks hurries to reply to the customer with a personalized message. Speed and precision are crucial when you reply to a customer through social media.
Speed and precision are crucial when you reply to a customer through social media. But you should also add short branded links to your posts to avoid lengthy and confusing comments.
According to Davide De Guz, Founder at Rebrandly,
"A brand can be visible and consistent even at the link level. Short branded links are now a best practice on social media and a great way to connect online and offline channels. They're known to increase trust between the brand and the customers, as well as increase engagement and click-through-rate up to 39%."
3. Twitter
Twitter is another popular social network you can leverage to power up your customer success strategy. What makes it a must is a series of features that enable businesses to turn their accounts into effective customer support channels. Among other features, Twitter can let your audience know your support hours and even enable the "support option" to show that your account answers customer-related queries.
Brand Example: HubSpot
If you use Twitter for customer service, keep in mind that you need to respond quickly and professionally to avoid further complaints. Hubspot Support, for instance, always replies to tweets concerning problems or queries. The Hubspot Support account also monitors mentions and replies to tweets addressed to their main account or their Academy. This way, the brand is always prepared to provide followers with the best answer from the right sources.
4. Instagram
Instagram is a widely-used business communication channel due to its influencer marketing capabilities and how it can boost brand awareness through compelling posts and stories.
However, with the right strategy, Instagram can also become a valuable customer service tool. Apart from posting content, tracking brand mentions and hashtags can help you discover what your followers are saying about your business and respond to them accordingly.
What you need to keep in mind about Instagram is the language that you're using to reply to comments and direct messages. Using the wrong words or phrasing can result in your conversation going viral for all the wrong reasons. Instead, pay attention to your followers' tone and, if necessary, prompt them to send you a direct message for a more private conversation.
Brand Example: MAC Cosmetics
For MAC Cosmetics, their social media customer service strategy is crucial to their brand. The company has taken its customer service to another level by replying to follower comments regardless of the language they're written in. This shows how much MAC appreciates its multilingual audience and is considerate of everyone's communication needs.
5. Reddit
Reddit is among the most active social media networks that consumers engage with daily. As of May 2020, the platform had over 1.5 billion visits, with the majority of traffic originating from the US.
But, while Reddit is popular with consumers, most brands don't utilize it as a marketing or customer service channel. This is really a missed opportunity as the platform's character and features make it ideal for planning and executing an efficient social media customer service strategy.
Brand Example: Nordstrom
Nordstrom, a department store brand, grabbed the opportunity back in 2014 to turn Reddit into a customer service space for its audience. By creating its own subreddit, the brand allowed customers to share experiences, ask questions, and find solutions to common problems. Since then, the brand has used the subreddit as a community rather than a place to market products, making Nordstrom one of the few companies to provide better customer experiences through the platform.
6. YouTube
YouTube has over 2 billion monthly active visitors that are searching for entertaining and informative content. This popularity has led to numerous brands establishing successful YouTube channels that showcase their products and services. While the platform doesn't have a direct messaging system, brands can easily respond to comments with fast solutions.
Brand Example: PlayStation
What truly makes YouTube a powerful customer service channel is the type of content you can post. Tutorial and FAQ videos teach customers how to use different products and can answer common questions that may lead to fewer customer inquiries in the future.
For example, PlayStation has come up with a three-part, virtual reality setup tutorial that guides its customers through the console setup process and minimizes the chances of having a poor first gaming experience. Through the video tutorial, PlayStation shows the steps a new customer needs to follow to successfully set up the device so they can begin gaming immediately.
7. Snapchat
Snapchat is becoming a more popular customer service tool as younger audiences continue to adopt the platform. In fact, 73% of people between the ages of 18-24 use Snapchat daily.
To turn this channel into a social media customer service tool, you need to make your account public and enable the "contact" option for everyone. Then, create a new story with an attractive caption to encourage your followers to engage with you.
Brand Example: Maybelline New York
Maybelline New York has an established Snapchat account to engage its followers. More importantly, the brand lets its audience know that "DMs are open" to potential questions. This way, Snapchatters won't have to leave the network to seek assistance.
Customers no longer want to search for support numbers or fill out complicated contact forms. What they need is the ability to contact you directly through their favorite apps.
With this in mind, it's important to prioritize customer experience by developing an efficient social media customer service strategy. With the right channels and the power of social listening, you can offer simpler solutions, incredible experiences, and more reasons for followers to turn into loyal advocates of your brand.
For more ways to leverage social platforms, check out this guide to collecting customer feedback using social media.