Twitter helps businesses communicate with potential leads, acquire new customers, and drive online sales.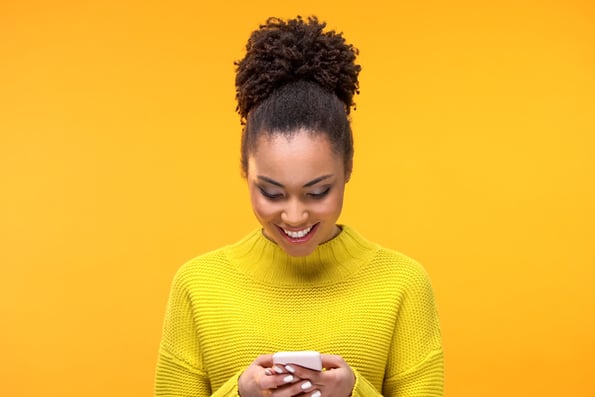 But, Twitter isn't solely leveraged for customer acquisition. It's also a powerful customer retention channel that fields customer inquiries, comments, and complaints. With over 330 million active users on the platform, customer service teams continue to adopt Twitter to keep pace with growing customer demands and expectations.
If you're new to Twitter, or haven't introduced it to your customer service team, read on for some best practices you should use to effectively support your followers. Then, we'll wrap up by highlighting a few companies that have created sound customer service strategies on this social media channel.
How to Provide Customer Service on Twitter
1. Respond to users quickly and accurately.
Customers want to be heard, they want fast answers, and they want attention from your company. That's why people like Twitter, because it's a direct line of communication to a person or a business.
While likes, retweets, comments, and reactions can start pouring in within minutes, negative or not, someone representing your business must quickly respond. And, their response must be accurate and supply an effective solution for the user. One UK study found that while 62% of companies respond to Tweets, only 45% of those responses are accurate and relevant to the user's comment.
If you provide an inaccurate answer or don't respond at all, Twitter bystanders aren't shy about joining the conversation. They'll support their fellow Twitter user, creating a group of people who demand action from your business. If left unchecked, this small group can snowball into a digital angry mob.
If you feel like you don't have a satisfactory answer right away, it's fine to say so. But, be sure to respond quickly and try to move the conversation to a 1:1 medium.
You can say something like,
"We're sorry to hear you've experienced this issue, we are looking into it and will get back to you shortly. If you'd like to open a service case, please feel welcome to DM us and we'd be happy to create one. "
This snippet can be used whenever your team is unsure and needs a little more time to solidify an answer. It also encourages users to transfer the case to a traditional service channel where your team can work on the problem in a 1:1 setting between the service rep and the user.
2. Provide a personalized, specific answer.
Text is easy to misinterpret, and, with tweets flying back and forth, you can quickly fall into a habit of prioritizing the quantity of your responses over their quality.
Reps should avoid canned responses, vague answers, or worse, saying something ambiguous or contradictory. Your followers are reading every word you write, and just because the user you're speaking with didn't catch your faux pas, doesn't mean that another person won't highlight it.
Here are a few tips that will help you humanize your Twitter responses:
Use your first name when replying. Open with something like, "Hey, I'm Joe. I'm going I'll get to the bottom of this for you."
Make it clear you're empathetic and understanding of the customer's needs.
Give a timeline for answering their question and stick to it.
If in doubt, think about what you would want a customer support rep to say to you if you were asking a similar question.
3. Align with your marketing and sales goals.
If your company has one Twitter account being used for marketing, sales, and customer service, it can be confusing keeping track of what's being posted and who your team needs to respond to.
If you have a growing customer base, it may make sense to create accounts that are specific to your customer support team. For example, Hubspot has its @HubSpot account, but it also has its @HubSpotSupport account which is dedicated to customer service. That way, HubSpot customers can send questions, comments, or concerns to one account without having a marketing or sales rep accidentally respond to them.
If you're not looking to split up your Twitter account, you can also use a social media management tool to keep track of marketing, sales, and customer service content. These tools help you categorize different tweets, track comments and mentions, and report on your team's short- and long-term performance.
4. Avoid emotional arguments.
The bottom line is: You can't get emotional when communicating over social media. It's worse than doing so in person.
Why?
First, people feel a sense of anonymity when posting online. Even if they're using their real names, they're more likely to say things on social media that they wouldn't say in person.
Second, your response is going out to the world, not just the person you're addressing. The internet doesn't forget, and it's not very forgiving. If you post something hastily and filled with emotion, you might regret it later when bystanders tweet out screenshots to all their followers.
Even if your company has a small Twitter following, all it takes is one retweet from someone with a large audience, and your emotionally-fueled response could go viral. While you might think you want that type of publicity, going viral for something negative can seriously hurt your brand.
Here are some "do's" and "don'ts" to be aware of when responding to people on Twitter:
Do:
Take a deep breath before you type your response.
Use a neutral and empathetic tone.
Prioritize customer needs over trivial team protocol.
Don't:
Make personal remarks or antagonize the user.
Get emotional or take the user's comments personally.
Leave followers hanging for a response.
5. Keep users involved by collecting customer feedback.
Earlier in this post, we noted that Twitter users crave attention from your business. They want to feel like part of the resolution process and that your company needs their input to operate successfully.
The best way to feed this craving is to use your account to collect customer feedback. After all, your customer base is an excellent focus group and can provide much more live data than your team could generate internally.
Start with recording common questions and add them to your knowledge base or FAQ page. You can also distribute surveys and Twitter polls to get more direct feedback on a product or service.
With these best practices in mind, let's take a look at a few companies that have created a successful customer service strategy on Twitter.
Companies With Excellent Customer Service Strategies on Twitter
Zappos has taken customer care well beyond what most people expect from a retail business. By doing so, it's significantly grown its following and developed one of the best customer service reputations.
Its Twitter team is so helpful, they'll even answer unrelated questions, like the one in the example below.
For SaaS customers, their operations rely heavily on software they've purchased from a third-party business. In HubSpot's case, it's providing an all-in-one solution for a variety of different business functions, ranging from marketing to sales to customer service. If HubSpot's product stalls, its customers will be quick to point out the issue.
That's why HubSpot has a Twitter account dedicated to customer support. This team answers questions from individual users and provides updates when a situation is affecting the entire customer base.
Anyone who has experienced a delayed flight knows how frustrating it is to wait for updates. Sometimes airline employees don't have all the information customers are looking for at the gate, which leads to friction within the customer experience.
To help, JetBlue uses its Twitter account to communicate with customers looking for flight updates. Just like in the example below, JetBlue consistently issues quick responses that are accurate, empathetic, and relevant to their customers' questions.
Glossier is another company that doesn't shy away from difficult or complicated conversations. Instead, the brand promotes transparency and is happy to discuss their company's policies on a public forum.
For example, it would have been easy to dodge someone questioning how environmentally friendly their products are. Instead, Glossier decided to respond by highlighting its sustainability committee and new recycling processes.
Uber is committed to Twitter customer service as it provides a specific support account for nearly every country that it operates in. That way, customers can speak with someone who's in the same country as they are, instead of working with someone from halfway around the world.
Here's an example of someone using Twitter to make direct contact with Uber's customer support team.
Uber Support responded promptly with a direct solution to their problem. Despite being an issue isolated to one customer, we can see that Uber's reply has almost 100 likes and a handful of retweets showing appreciation from the community.
For more Twitter tips, learn everything you need to know about social media customer service.