No disrespect to "The King," but Elvis may have been wrong when he said, "A little less conversation, a little more action, please."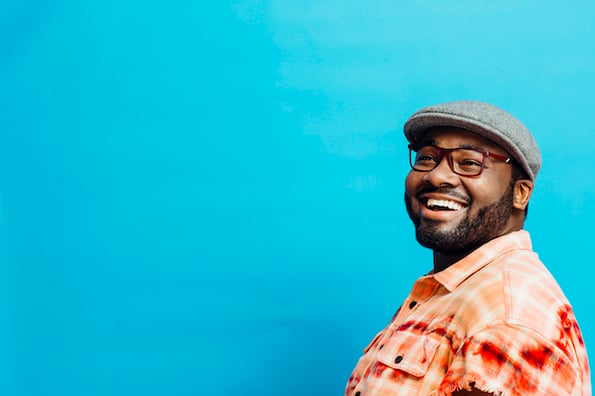 At least when it comes to customer service, conversations are a great way to build rapport with your customer base. They help you learn about your target audience and present spontaneous opportunities to upsell and cross-sell your customers. In the end, customer conversations go a long way toward boosting your company's retention rates and preventing potential churn.
In this post, we'll explain why customer conversations boost your retention rates. Then, we'll provide a few tips that can help you increase the volume of conversations at your business.
Why Customer Conversations Boost Retention
Conversations Create a More Delightful Customer Experience.
While customer service teams should always prioritize speed, it's uncomfortable when a service rep doesn't say a word to the customer other than providing a solution. There are plenty of moments when reps have a break in their troubleshooting and making small talk helps them work through the awkward silence. Even asking about the customer's day can do a lot toward building a connection with them and improving their service experience.
And, as the chart highlights below, most service teams prioritize the customer experience over every other priority that they're typically responsible for.
So, even though it may seem like an insignificant gesture, customer conversations humanize your support team. They build strong relationships between your customers and your business which ultimately improves your retention rate.
Customer Conversations Demonstrate Active Listening
Customer conversations not only make service interactions less awkward, but they also demonstrate active listening as well. Active listening is important in customer service because it shows the customer that you not only understand their problem, but you recognize its significance, too.
And, HubSpot's research shows that companies with high/exponential growth prioritize active listening more than companies with low/no growth. We can see how this plays out in the chart below.
The customer will always tell you their problem, but they may not always explain why it's important to get it fixed. Sometimes it's more obvious, while other times it may appear like they're making a big deal out of a seemingly small problem. Unless your customer outwardly states why they're upset, it's hard to tell how significant a problem is without having a meaningful conversation about it.
New Communication Channels Encourage Customer Conversations
With COVID-19 forcing more businesses and consumers to go remote, it's no surprise that digital communication is on the rise. But, this isn't just a trend that will subside once the pandemic is over. This digital transformation has been gradually occurring before COVID-19 and was accelerated with the start of the pandemic. Once the global pandemic is over, this shift to digital communication will remain as a permanent change.
One channel that's great for customer conversations is live chat. Live chat allows customers to communicate at their preferred pace, so they aren't tethered to a phone or have to wait for an email. They can simply message your team, work on something else while your support reps troubleshoot, then return to the conversation once your team has found an answer.
With more businesses offering live chat on their websites and social media pages, it's becoming one of the most popular service channels available. And, as the chart highlights below, chat volume continues to rise this year, nearly doubling its numbers from 2019.
Now that we've explained the value of customer conversations, let's talk about how you can increase their volume at your business.
How to Increase Customer Conversations
1. Adopt New Communication Channels.
One of the fastest ways to increase your customer conversations is to adopt conversational channels like live chat, SMS, and social media. These mediums naturally encourage conversation because customers can engage brands at their preferred pace. There are fewer awkward silences than there are over the phone and the text communication is much less formal than on an email thread.
These channels are conducive to conversation because they weren't originally designed for business use. Social media started as a lighthearted way for people to connect with each other and — if you remember AOL instant messaging — live chat was an early form of text messaging that eventually evolved into the customer service channel that we're familiar with today. Customers are more comfortable communicating on these channels because they've always viewed them as informal and casual.
2. Provide an Omni-Channel Experience.
Once you do adopt these new channels, the work is not over yet. The next step is connecting them together to create an omni-channel experience. After all, you don't want to have to cut a conversation short because the customer reached out on social media but you can only create support tickets via email. This type of disconnected experience is enough for customers to give up on service cases and maybe even start looking at your competitors.
Instead, all of your communication channels should be linked together so customers can seamlessly transition between them. For instance, that customer who reached on social media should have a way to create a support ticket on your social media page. To do this, you may need help desk software that allows you to set up a shared inbox. That way, all of your incoming service cases will be routed to a centralized inbox where your team can distribute and respond to them more efficiently.
3. Give Customers a Complete Explanation.
Customers don't just want a fast answer; they want a complete answer. If you provide a vague or confusing explanation, they'll be dubious of its legitimacy even if it's accurate. Customers want to hear the details and it's important to provide them in your first explanation so they don't have to track you down for follow-up questions later.
HubSpot's Nicole Rohrer offers this advice.
Customers want to learn about your business. They want to know why something went wrong and what steps you took to fix it. Not only does this provide them with peace of mind, but it also lets them know what they can do on their own if they have the same problem again.
4. Standardize Your Customer Service Language.
One way you can make your customer interactions more conversational is to build these elements within the standard service experience. For example, when I worked as a frontline service rep, I would always begin the conversation with, "who do I have the pleasure of speaking with today?" This welcoming tone — and light flattery — immediately lets the customer know that I'm excited to work with them.
Once we've moved past introductions, my follow up question would be, "what are we working on today?" Rather than asking them what their problem was — thus acknowledging the situation as a problem — I would ask what we were "working on" instead. This made the problem feel like a group effort that both of us were now responsible for. If there was friction, it was directed at the problem instead of me because I had aligned myself with the customer's perspective.
At the end of the service case, I would always end the conversation with, "Is there anything else I can help with today?" This made the customer feel like I wasn't rushing them out the door and that I genuinely cared about their success. I knew my customers really valued their time, so offering mine was a great way to build rapport with them and improve customer satisfaction.
5. Ask Plenty of Questions.
As a customer service rep, you should be great at asking questions. Questions not only help you understand the customer's problem, but the customer as well. Asking about their day, where they're from, and what they do, are all great conversation starters — especially when there's a lull in the action and you need to fill the silence.
HubSpot's Marta Gonzalez-Hidalgo offers this advice.
These tips should help you generate more meaningful conversations with your customers that extend beyond just your product or service. And, as we highlighted above, it's important to have these discussions so you can foster strong relationships and improve retention rates.
For more customer retention tips, check out these customer loyalty statistics.