As a WordPress user, you know that the web is a fantastic place for connecting with your target audience. You can share content that you know they'll enjoy, and gain visibility as an authoritative figure in your industry.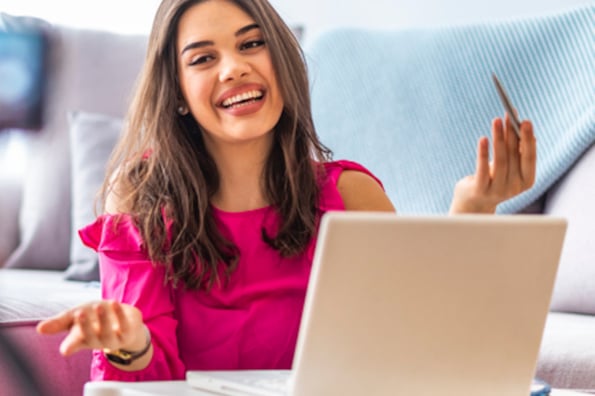 In addition to creating relationships with your site visitors, you can also monetize your efforts as a means of generating revenue from the content you create. There are a variety of money making tools available that can fit your individual needs, from subscription based payment plugins to affiliate marketing, or even the option to sell e-learning courses.
This post will outline various ways to make money on your WordPress site and go over various easy-to-use tools that will help you do exactly that.
How to Make Money on WordPress
There are a number of ways to monetize a WordPress blog or website, and here are the most common:
1. Advertising
If you've spent time browsing websites, you've most certainly seen "banner ads" embedded on the side of a page, at the top, or perhaps even within the content. The owners of these sites didn't just allow the publisher to park their content; no questions asked. Instead, the advertiser benefits from the site's traffic while the site owner gets paid a commission for every person who clicks the ad.
If you're getting a lot of traffic to your content with no way to monetize it, this is perhaps the simplest solution. Simply sign up with an advertising network (Google AdSense and Amazon Native Ads are the most popular ones) as a publisher, and they will provide instructions for setting up the ads on your site.
You can also manage your efforts with WordPress plugins such as Easy Google AdSense, Ad Inserter, and AdSanity.
2. Affiliate Marketing
Affiliate marketing is a monetization method where you directly promote others' products and earn a commission from every sale attributed to you. However, rather than an ad, you do it through the links you choose to include on your site.
The best part is that you choose the products you promote, ensuring that you only champion the goods you truly believe in. Sellers you promote benefit from increased awareness and traffic.
To start affiliate marketing, sign up with an affiliate network such as the Amazon Associates Program. They'll provide customized linking tools that will help track purchases and link them to you, and you use those links in your promotional efforts.
WordPress plugins such as PrettyLinks, Thirsty Affiliates, EasyAzon, and Affiliate WP can help you implement and manage your affiliate marketing.
3. eCommerce
If you're not interested in sharing the profits of your traffic, consider opening up an eCommerce storefront. Your WordPress site can become your shop, and you won't need a brick-and-mortar location to provide products to your customers.
Whether you're selling your creations or tapping into the dropshipping model to resell wholesale products, WordPress can help you. You can use plugins such as WooCommerce or Shopping Cart & eCommerce Store to help build and manage your store. Or, if you're in the business of selling digital products, Easy Digital Downloads is a great option as well.
4. Online Courses
Speaking of digital products, another monetization opportunity is inselling online courses. One of the reasons people take to the internet is because of its informational and educational opportunities. If you have an area of specialization where you can provide a unique perspective, creating a course might be a promising avenue for you.
In this scenario, you'd create content centered around your topic of choice and then offer the course(s) to your site visitors. Plugins like LearnPress and LearnDash can help you create your own learning management system from your WordPress site.
5. Membership Platform
You may also want to consider starting an association, providing coaching, or giving site visitors access to your exclusive content through a membership program or subscription model. The benefits to this is its recurring model of revenue rather than a one-and-done product purchase. Membership website builder plugins such as MemberPress and WordPress Membership Plugin - Restrict Content can help you manage payments and subscribers on your WordPress site.
WordPress Monetization Plugins
HubSpot WordPress Plugin
Easy Google AdSense
Ad Inserter - Ad Manager & AdSense Ads
AdSanity
PrettyLinks
Thirsty Affiliates Affiliate Link Manager
LearnPress - WordPress LMS Plugin
EasyAzon - Amazon Affiliates Associates Plugin
AffiliateWP
WooCommerce
Shopping Cart & eCommerce Store
Easy Digital Downloads - Simple Ecommerce for Selling Digital Files
LearnDash
MemberPress
WordPress Membership Plugin - Restrict Content
HubSpot's WordPress Plugin is an all-in-one tool for engaging with site visitors and managing your site. It comes with powerful tools like live chat for troubleshooting and answering questions, analytics tools for understanding your site performance, contact management for collecting customer information, and email marketing options to nurture and engage your customers. It's easy to use and requires no coding knowledge.
Easy Google AdSense is a time-saving tool that eliminates the need to manually add your AdSense code to your WordPress site. It comes with helpful management tools like the "Auto Ads" feature, which uses artificial intelligence to optimize your ads and their placement on your site, helping you improve user experience and generate more revenue.
Ad Inserter's star feature is that it supports additional advertising networks, including Amazon Native Shopping Ads. It inserts code for you, and you'll have the ability to disable ads on individual pages and posts. Ad Inserter also automatically detects the device site visitors are using and adjusts accordingly, and it supports timed ad rotation.
AdSanity is another time-saving plugin that helps you insert ads from publishers or advertising networks using widgets, shortcodes, and template tags. You'll be able to track the performance of ads and even implement custom publishing times. It also allows you to add premium add-ons for more advanced functionality like conditional ad appearance and rotating ads.
Affiliate program links can be clunky and hard to use. PrettyLinks helps you shrink and create more user-friendly affiliate program links while simultaneously managing the performance of your affiliate marketing efforts. Its reporting tools make customizable, attractive charts that track the number of unique clicks per link, and you can use your own domain name.
Thirsty Affiliates is another link manager that helps you create attractive shortlinks within the admin portal. It also enables you to create click tracking reports and comes with easy insertion features for a quick and painless process. The pro version includes advanced geolocation targeting.
LearnPress allows you to create, host, manage and sell online courses. Its easy-to-use interface doesn't require coding experience, and you'll enjoy the process of creating your curriculum layout. You can also monitor the number of students enrolled, create forums for class interaction, and provide certificates to those who complete your courses.
EasyAzon is an easy to use plugin that helps you create Amazon affiliate links within your WordPress editor. The premium version of this plugin also allows you to display product names, images, pricing, and a Buy button.
This plugin is for those who want to flip the script and recruit affiliates for their own promotions. AffiliateWP helps you create an affiliate program, set rates, track referrals, and pay commissions, all in the effort of getting the word out about your products.
WooCommerce is perhaps the most popular and powerful eCommerce solution for WordPress. It allows you to set up your storefront, create product pages, manage payments (including sales tax), and set up your shipping.
This plugin is another option that helps you set up an online store with cart checkout functionality that is so easy to use you'll have your site up and running within minutes. It coordinates shipping, payment collection through PayPal and Stripe, and even subscriptions.
Easy Digital Downloads is meant for a different kind of eCommerce business that focuses on selling digital media files like exclusive content, songs, videos, and custom creations. It provides cart, checkout, and customer management functionality to attract your ideal target audience. The plugin also allows you to create discount/coupon codes and view associated reports, MailChimp integration for emailing receipts, and the ability to protect files.
LearnDash is another WordPress learning management system that helps you deliver quizzes and incentivize students with certificates, points, and badges. Its integration with PayPal, Stripe, and WooCommerce also makes it easy to sell your courses and create membership subscriptions.
If you run a business based on membership and subscriptions, MemberPress is made for you. This plugin can help with creating, managing, and charging your customers. If you have different tiered memberships, you can grant and restrict access based on subscription levels. As a means of interacting with your customers, MemberPress also allows you to create community forums.
Restrict Content membership plugin also allows you to restrict content based on membership level so that only logged-in users have access. It even allows users to register and login to your site. Best of all, this can all be done by adding simple shortcodes to your pages.
Start Earning Money on Your WordPress Site
Grow your business by showcasing your expertise and relying on the power of content. Once you choose your monetization path and are ready to put it into place, these plugins can help.