When choosing among hundreds of providers to host your WordPress site, it's easy to get overwhelmed. After all, the stakes are high — a provider can impact your website's performance, speed, security, reliability, and more.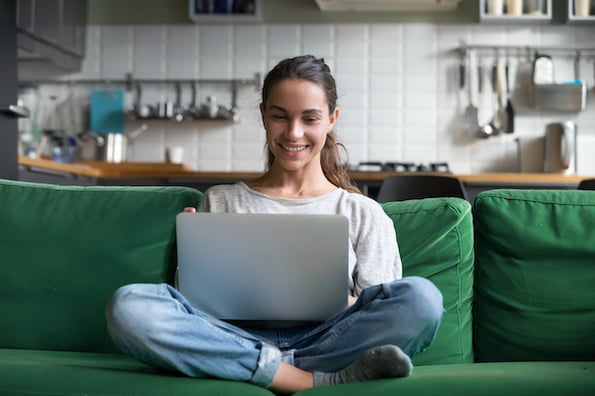 While these are all important factors to consider when choosing your WordPress hosting, what you need to consider most is your site's needs.
Are you looking for a shared or dedicated hosting service? Do you need to register a domain? How much bandwidth and storage do you need? These are just a few of the questions you'll need to consider when selecting a hosting provider.
To help you choose the right hosting solution for your site, we'll take an in-depth look at the hosting provider A Small Orange (ASO). ASO offers a range of hosting plans that are optimized for WordPress. With uptimes and load times that outperform the industry average and prices that beat out many of its competitors, ASO will appeal to small businesses and individual users.
Let's take a look at the benefits of hosting your site with ASO below.
A Small Orange Hosting Features
While many hosting providers only offer one type of hosting service, A Small Orange offers a range, including VPS, dedicated, and shared. Each service has different hosting packages with resources that scale up at each price point. That means you can find the hosting solution that best suits your needs over time.
For example, if you're just starting to build your site, then you may select a shared hosting plan. The affordable rates of this type of hosting will allow you to cut down on costs and provide you with enough resources to begin growing. As your traffic and content increases, you may want to move to a VPS or dedicated hosting provider for additional bandwidth, security features, and storage capacity.
Because of its upgrade options, ASO can support this type of growth.
You may have noticed that unlike other hosting service providers, A Small Orange doesn't offer unlimited resources on shared hosting. Both storage and bandwidth are set at fixed limits at each tier, as shown below.
Let's say you exceed the storage or bandwidth limit of your shared hosting plan a year or so after going live with your site. Then you can easily upgrade to one of ASO's VPS or dedicated hosting plans. No need to select and migrate to a new hosting provider.
Whether you're a blogger or small business just starting a WordPress site or migrating an established site from WordPress.com to WordPress.org, then one of ASO's shared hosting packages may be the perfect solution for you. Below we'll take a closer look at two major advantages of purchasing a shared hosting plan from A Small Orange.
Optimized Load Time
According to data from Akamai, a one-second delay in page load times yields 11% fewer page views, a 16% decrease in customer satisfaction, and a 7% loss in conversions. Because page load time can impact your visitors' experience, conversion rates, and ultimately your revenue, you need a high-speed hosting provider like ASO.
According to another analysis by Hosting Facts, A Small Orange delivered average page speeds at 682ms, which is about 23% faster than the industry average. Shown below, these response times over a sixteen-month period demonstrate the speed and reliability of sites hosted by ASO.
99.9% Uptime
Imagine a potential visitor sees one of your webpages in a search engine results page. They click, hoping to get the answer they're looking for, only to discover your site is offline. This will not only negatively impact their perception of your site's credibility and professionalism, but also make it unlikely they return to your site.
To avoid downtimes that disrupt the visitor experience and cost you potential customers, you'll want to choose a hosting provider that guarantees as much uptime as possible.
According to an analysis by Hosting Facts, ASO had an uptime of 99.98% over a sixteen-month period, which is .04% better than the industry average. Because of these strong uptime statistics (shown below), you won't have to worry about your site going down even at peak traffic.
Final Word
With multiple upgrade options, fast load times, and a 99.9% uptime guarantee, A Small Orange is a smart choice for small businesses looking to grow their site over time.