Online security is an ongoing concern for brands. Cybercriminals are breaking into business systems to upload malware and viruses to hold your data for ransom. Along with user errors, like accidentally deleting files, these security issues can permanently erase your WordPress website.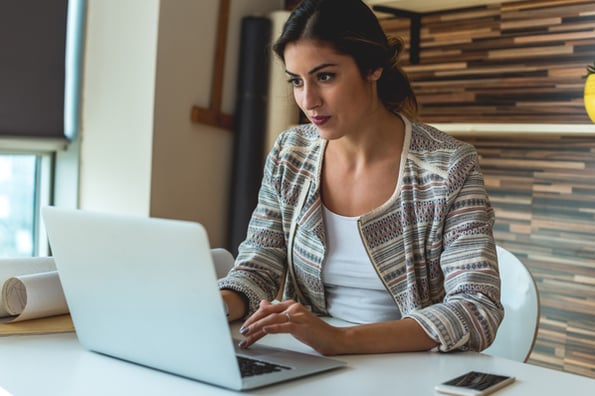 That's why your business needs an up-to-date backup of your website to protect your data from intentional hacks or an unexpected server crash. Taking proactive measures ensures that you can quickly get your website running again.
However, WordPress doesn't come with built-in backups. So, the next best solution is to use BackupBuddy, a plugin that can quickly backup and restore your website. This tool saves a complete copy of your WordPress database, automatically schedules backups, and restores your original website from a backup.

In this post, we'll cover how the key features of this plugin can backup your WordPress website.
What is BackupBuddy?
BackupBuddy is a backup plugin for saving and restoring your website. With just a few clicks, this plugin backs up your entire site from within your WordPress dashboard. BackupBuddy can also automatically send your backup files to remote storage locations.
Source: iThemes
Key Features of BackupBuddy
Your WordPress website needs a reliable backup strategy. BackupBuddy is a feature-rich backup solution to protect you from hacks, malware, and user errors. Below are the key features of the WordPress plugin.
Complete WordPress Website Backup
Unlike other backup plugins, BackupBuddy saves your entire site, not just the database or an XML export of the content. This must-have WordPress plugin backups a complete copy of your WordPress database, all the files in your server's site directory, and all your plugin and theme files. You also have the option to include non-WordPress related files.
Scheduled, Automatic Backups
With BackupBuddy, you can set up automatic backups of your WordPress website. You can select how often your site will be backed up, including a yearly, every three months, or daily cadence. This feature creates a consistent backup schedule without you having to remember to log in and manually create the backup.
Source: iThemes
Store WordPress Backups Off-site
It's not enough to backup your website in just one location. Experts recommend investing in multiple off-site locations to store your data. With BackupBuddy, you can send and store your backup files off-site in a safe, secure location. You can automatically send your backup files to several remote WordPress backup storage locations, including BackupBuddy Stash, Amazon S3, Google Drive, and Dropbox.
Source: iThemes
Restore Your WordPress Site
BackupBuddy offers a few ways to restore your website from a backup. You can restore individual WordPress files to their original location. If you accidentally permanently delete a post, you can roll back your WordPress database. Also, you can restore your entire website, including all your uploads, media library files, themes, and plugin files.
Source: iThemes
Instant Email Notifications
With BackupBuddy, you don't have to stare at your screen and wait for the backup to finish. Instead, this plugin will send you an email notification about the status of your backup. You'll be notified whether the backup was successfully completed or if the backup failed to complete properly and further action is needed.
Be proactive about cyberattacks by protecting your WordPress website. With the BackupBuddy plugin, you can backup your entire site, create an automatic backup schedule, and restore your original site. Take action today to secure your website for the future.