FAQs are an essential component of any website — after all, your website visitors are likely looking to get their questions answered as they make a purchasing decision. By including FAQs on your site, you can provide the information they need (while handling any objections), which can help eliminate any friction on their conversion path.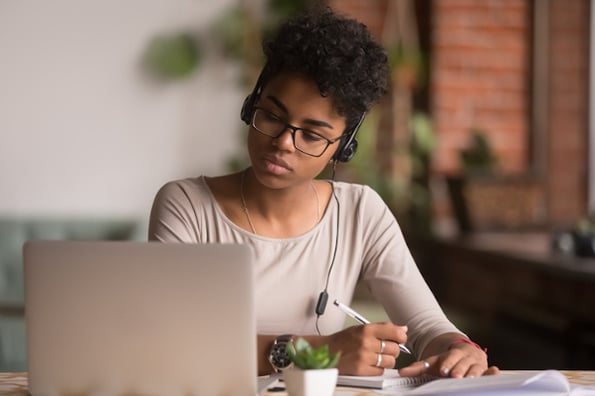 While FAQ functionality can be created without any WordPress plugins, coding can be time-consuming, especially if you have higher priority elements on your site, like design and copy, to consider. Whether you choose to represent those FAQs on a dedicated page or in multiple sections across your site, a quality FAQ plugin can help you craft a beautiful and functional self-service help center at a fraction of the resources required to build one from scratch.
So, what's the benefit and trade off of FAQ plugins, and where can you find the best one? Hang tight — by the end of this article, you'll be on your way to delighting your customers with a built-in self-service center.
The Benefits of FAQ Plugins
When launching a new WordPress website, you'll probably start by choosing a theme and some initial plugins for functions like design and SEO. As your customer base grows, your site will need to grow with them.
At this stage, your customers need more of your assistance to find solutions to common questions they have before completing their buyer journey on your site. When you can't be everywhere at once, an FAQ or knowledge base can help you provide exceptional customer service at scale. If you're feeling a bit guilty that you aren't providing one-on-one service to every customer who needs it, keep in mind that 67% of customers prefer to visit a self-service web page rather than speak to a customer service representative.
WordPress hosts many plugin options including those for FAQs and knowledge bases. These plugins vary in their functionality, but most of them include drag-and-drop interfaces, customizable styles and colors, and a simple way to update FAQs as your website grows.
These are just a few features we thought about in order to curate this list of the best FAQ plugins for WordPress. Read on to learn more about the vast options available in FAQ plugins and which one might suit your needs best.
Best FAQ Plugins for WordPress
Quick and Easy FAQs
Easy Accordion
Ultimate FAQ
Arconix FAQ
Helpie FAQ
Knowledge Base for Documents and FAQs
Heroic FAQ
Fancy FAQ
FAQPlus
Accordion FAQ
Tribulant FAQ
Best Free FAQ Plugins for WordPress
Quick and Easy FAQs creates a custom post type where all your FAQs live. They then can be displayed by filterable groups or sorted by title or date. Quick and Easy FAQs comes with a simple default style and settings that are easy to customize. However, if that doesn't do the trick, you can easily add CSS to override those styles and make the FAQ section look more cohesive to your website. You also have the ability to customize the design, color, font, and more to match your theme.
Customize colors and styles with CSS or on the settings page
Translation ready
Custom post type for FAQs
Price: Free
One thing to keep in mind as you install more plugins to your WordPress implementation is that you can easily bloat the site and affect page speed. Easy Accordion, however, is light-weight and fast. Despite this, it still manages to offer a lot of cool features for customization — choose from hundreds of typography options, icon sets, colors, and themes. If you have a WordPress theme that relies on widgets, this FAQ plugin is compatible.
Responsive and mobile friendly
Intuitive admin panel
Drag-and-drop accordion sorting
Lightweight and fast — it won't cause bloat on your website
Custom color and styling options
Price: Free
Ultimate FAQ offers unlimited tag and category support in addition to a number of great visual features such as accordion and toggle. Users are also able to comment on individual FAQs, providing a collaborative experience on your site. One of the best parts about this plugin is that it can be implemented with shortcodes, but it also can integrate with the Gutenberg editor. All you have to do is add its blog to the page.
If you're wondering how your FAQs are performing as you evaluate pages, you can easily see how many times the FAQs have been seen with this plugin's statistics feature.
Create an unlimited number of FAQs and categories
Responsive accordion layout that will fit any site on any device
Import FAQs in bulk from a spreadsheet
Customize CSS to style your FAQ layout
Price: Free
With Arconix FAQ, you can insert FAQ items using the shortcodes the plugin generates. The FAQs are then displayed using an accordion box and jQuery toggle. The functionality is straightforward, and there is a "return to top" link at the bottom, which is perfect for use cases involving a large number of items.
Features:
Toggle or accordion display when using the shortcode
"Return-to-top link" at the bottom of the page
Can be displayed individually, or in FAQ groups
Price: Free
Whether you need to create FAQ posts, assign them to categories, or tag them by issue type, Helpie FAQ is a dynamic option. Sorting and filtering FAQs with this plugin is customizable. Filter options for this plugin include "recently added" and "recently updated" FAQs so your visitors get the most up to dateFully responsive Accordion/Toggle support anytime they browse your website.
Features:
Drag-and-drop sorting of FAQs
Light and dark theme styling options
Display FAQs based on categories
Price: Free
Professional, intuitive, and SEO friendly, Knowledge Base for Documents and FAQs plugin for WordPress is trusted by more than 50 WordPress site administrators. This plugin organizes FAQs by team, service, or product using a tabs layout that appears clean and native to your website without any extra coding. You can customize this plugin in minutes with the setup wizard, but if you run into issues, you can reach out to their responsive support team seven days a week.
Setup wizard
Organize support documents by team, service, or product
Customer support available seven days a week
Price: Free
Top Premium WordPress FAQ Plugins
If you want to hit the ground running, Heroic FAQ is a good choice with its five different predefined styles to choose from. You can then customize the look and feel with its visual editor, drag-and-drop interface, a wide range of icon styles, and CSS3 animations. One of the best things about it is that you can do all of this from one screen. Heroic FAQ also comes with one year of support if you run into any bumps along the way.
Five predefined styles to choose from
Drag-and-drop interface
Includes CSS3 animations
One year of support
Price: $49 - $149
This plugin enables custom post types for FAQs to your WordPress dashboard so you can create a detailed FAQ section with categories according to your needs.
It is a fully responsive plugin, so your FAQ section will look great even in small screen devices because it will respond perfectly to the screen size. You can add the FAQs in any of the posts or pages with the shortcode provided by the plugin.
Custom post types for WordPress dashboard
Responsive and mobile friendly
FAQs can be added to any pages with the plugin shortcode
Price: $19
If you want animation effects, FAQPlus is a good choice with more than 25 different options to choose from. It also offers you unlimited color options and Font Awesome icons to make your FAQ section look more professional and modern.
FAQPlus supports text, images, and videos with drag-and-drop to re-order the FAQ Items.
25 animation effects to choose from
Unlimited color options
Drag-and-drop interface
Price: $25
With the Accordion FAQ plugin, you can create multiple FAQ pages according to your needs and choose between accordion or list style display types. If you anticipate creating a multitude of FAQ sections, the custom template feature can make the process far easier. In addition, you receive ongoing customer support for the initial setup, any bugs you encounter, and other issues that may come up.
Price: $17
The premium Tribulant FAQ plugin offers plenty of customizeable options, beginning with a drag-and-drop feature to list and change the order of questions. There is a sliding accordion to show questions and answers and a built-in image gallery to help stylize the FAQ. You can also create question and answer forms for users to leave answers that admins can approve. The plugin is translation-friendly and offers a custom search bar exclusively for the FAQ and custom CSS addition features.
Drag-and- drop interface
Built-in image gallery
Q&A forum with approval feature
Translation-ready
Price: $34 – $102
Grow Your Business with FAQ Plugins for WordPress
As you decide which FAQ plugin to use, keep in mind the ultimate goal, which is to provide the best experience for your users and remove friction in the conversion path on your site. Your FAQs are there to help website visitors, and in doing so, you'll be better positioning your service or product in front of them.
Editor's note: This post was originally published in May 2020 and has been updated for comprehensiveness.