Tumblr is a microblogging platform that rose to popularity in 2007. It stood out from other platforms at the time because of its customizability. In addition to being able to upload personal profile photos, its powerful back-end capabilities allowed users to essentially build their site by editing its code. Because of this, every Tumblr page was unique and individualized.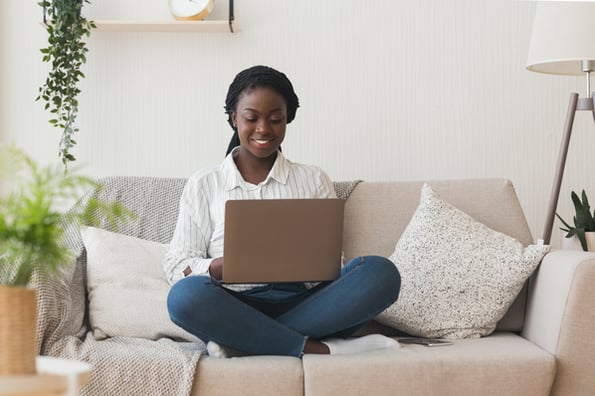 The platform also has standard social networking features, like being able to comment on posts and follow other users, and it supports various types of content. Most Tumblr blogs used the popular masonry-style layout, even after customizations, to feature recent posts in different sized content blocks.
If you're a WordPress user hoping to incorporate Tumblrs most popular features on your site, there are multiple theme options available. This post will go over nine high-quality WordPress Tumblr-style themes with the same customization features and additional add-ons to improve your site's functionality.
Best WordPress Tumblr Themes
Soledad - Multi-Concept Blog Magazine AMP WordPress Theme
Florence - A Responsive WordPress Blog Theme
Aside - Photo Portfolio Sidebar WordPress Theme
Suga - Magazine and Blog WordPress Theme
Notio - Creative Portfolio WordPress Theme
Simple Article - WordPress Theme For Personal Blog
Skilt - A WordPress theme for Frequent Bloggers
Aena - Content Focused WordPress Theme
DW Fixel - Responsive WordPress Blog Theme
Soledad is a unique, creative-focused theme that boasts a total of 6,886 demos to use to design and individualize your site. If you don't find something within these options that you like, you can also make customizations with Elementor, an easy to use drag and drop page builder.
This theme accommodates multiple different content types for personalized storytelling, from vlog-style videos to instructional blog posts. It's also compatible with AMP WordPress Plugin, helping your site load at lightning-fast speeds no matter the device your site visitors are using.
Through its compatibility with WPForms and Contact Form 7, this theme is great for creating a community-style personal blog where you want to collect site visitor information to invite further interaction. Florence is also compatible with multiple social media and social sharing icon plugins, so you can gain visibility for your site when visitors share content they enjoy on their external profiles.
Visually, Florence also has the expected Tumblr customization features to create a site that meets your individual needs. It also includes page layout formats, like full-page content posts for long-form content, a masonry grid for content blocks, and even a sidebar for easy site navigation.
This theme's standout feature is what made Tumblr so unique – the ability to edit and customize site code. Aside is compatible with bootstrap, so experienced coders and those hoping to learn can create a personalized page.
It is also compatible with ajax Visual Portfolio and WooCommerce plugins, helping you create a high-quality WordPress portfolio site to advertise and sell your projects. While you can create a custom layout, Aside's default layout is a minimalist masonry grid for featuring content without distracting background features.
Suga is a news and magazine Tumblr-style theme whose star feature is the 65+ included customizable modules to uniquely display your content. It also has a powerful sidebar where users can filter through content and browse by distinguishing elements for each piece you write, like category, tags, or author.
This theme is also Gutenberg ready, meaning you can edit and customize sections of your site to better fit your needs.
Notio is meant for featuring high-quality visual content with little distractions, as the collapsible sidebar only appears when moused over.
You can post images, videos, and artistic content in slider modules, create animations and even use videos as page backgrounds. Not to worry, though, because Notio's lazyload support ensures that images on your site won't load entirely until interacted with, so your site speed isn't impacted.
The theme also comes with 10+ Tumblr style layouts, all centered around the modern masonry grid format.
Although Simple Article is minimalist in design, it's interactive features set it apart from others on this list. Firstly, the parallax scrolling effect brings depth to background images on your site for a unique browsing experience, and the sticky post feature helps you keep site visitors up-to-date with new information.
The theme download includes four pre-styled layouts, multiple post formats, and a shortcode builder to paste within relevant pages.
Skilt is a stylish, minimalist theme that boasts some of Tumblr's most popular features: a masonry grid, 5+ content post types, and compatibility with social networking plugins for community interaction.
You can customize your site using CSS, and you can set different background images per page, which makes it useful for multipurpose blogs with different themed pages. It's also compatible with All in One SEO and Yoast SEO, helping your site rank higher in search results.
Aena is a minimalist theme with specialized location features that can be used to create a Tumblr style blog for location-based websites, like local guides or business reviews.
It comes with five style presets, and its compatibility with the MailChimp plugin makes it possible to send email newsletters to interested local site visitors.
DW Fixel is a minimalist, content-focused theme that comes with a handful of built-in features that center your content with little distractions, like a menu bar that is hidden until hovered over and popup quick-view for posts that users want to spend more time on.
Additionally, the customization panel helps you format the site to meet your individual needs through back-end code editing, Fonts Plugin for Google Fonts integration, and the option to upload your unique logo for further individuality.
Choose The Theme That Meetings Your Unique Needs
With different layouts, customization tools, and plugin compatibility, each theme on this list offers unique features that will help you create an individualized Tumblr-style WordPress site to feature your high-quality content.