The contact form is one of the most important components of any website. If you don't provide your users with a tool to communicate with you about concerns, queries, suggestions, and more, your online presence will be a one-sided affair.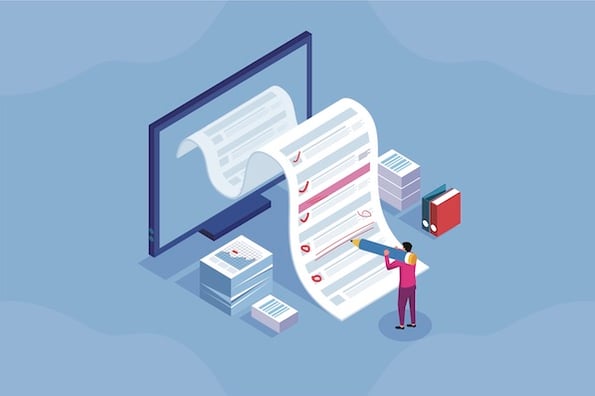 Many website owners just display an email address for users to get in touch, but that's inconvenient and often time consuming for your visitors and customers. Plus, you don't want to lead people away from your website to their email accounts.
An ideal solution is to use a contact form so users can connect with you while remaining on one of your WordPress site pages. You'll also have more control over preventing spam — the best way to achieve this is with the help of WordPress plugins for the contact forms on your website.
Get the all-in-one marketing and lead form plugin for your WordPress website.


Best Contact Form Plugins for WordPress
There are many WordPress contact forms plugins out there, so we've created this list of some of the most popular plugins for adding a sleek, easy-to-use contact forms to your website.


1. HubSpot
HubSpot's WordPress plugin has an array of functions including a robust contact form creation tool. The drag-and-drop form builder is easy to use and the plugin allows for easy access to all of HubSpot's other marketing tools and CRM, meaning you can easily track contact form submissions and build email lists to keep your users and visitors engaged.


2. WPForms
WPForms is a popular WordPress form builder used by over 5,000,000 professionals. With this plugin, it's easy for beginners to create any type of form using the drag and drop builder and 300+ ready-made form templates.
Plus, WPForms offers powerful features like smart conditional logic, instant notifications, multi-page forms, spam protection, entry management, email marketing integration, and more. It also connects with HubSpot so you can automatically send contacts from your forms into the HubSpot CRM.
3. MetForm
Metform is not only a contact form plugin, but it is also a complete drag & drop form builder with Elementor. You can easily collect leads directly on your website using MetForm forms and send them to your HubSpot CRM. MetForm allows you to create any type of forms you want including contact forms, registration forms, appointment forms, event forms, conditional forms, subscription forms, payment forms, booking forms, newsletter forms, job forms, and more.
4. CaptainForm
CaptainForm is a form builder plugin that brings flexibility and a modern toolkit to the table to you can create stunning forms for your website. The advanced drag-and-drop form builder makes the process easy, even for a completely new user.
You can choose from more than 30 free design templates to incorporate and the plugin also comes with advanced security features to make your contact form spam-free and secure.


5. Contact Form 7
Contact Form 7 offers an Ajax-powered flexible form that can be added to any WordPress site with just a few clicks. It comes with the built-in option to add CAPTCHA and Akismet spam filtering to keep your contact form free of spam. You can customize your contact form with various fields including date, attachment uploads, phone number, email address, URLs, and more.


6. Jetpack
Jetpack is a plugin developed by Automattic, the creator of WordPress.com — meaning, it's one of the default, recommended plugins for contact forms when you install WordPress.
As far as the contact form component of this multi-functional plugin is concerned, it has a streamlined, spam-protected, drag-and-drop builder to make customization simple.


7. ARForms
ARForms is a user-friendly, responsive and fast form builder plugin. There are plenty of pre-built form templates that you can adjust to meet your needs and the real-time editor offers a drag-and-drop feature so you can see changes as you make them. ARForms also supports translation, protects your site with CAPTCHA, and offers integration with email marketing tools.


8. W8 Contact Form
If you're looking for a modern-looking contact form for your website, W8 Contact Form is a great option. You can style your form with images, animations, slider views, and colors schemes. There's also an option to add an autoresponder so users can receive an instant response after submitting a query.


9. Gravity Forms
Gravity Forms makes it easy to create contact forms for your website. All you need to do is select your desired fields (such as drop-down menus, checkboxes, and pricing fields), customize these options, and embed the form into your site.
Gravity Forms will also allow you to route submissions to different email addresses depending on what a user selected in the contact form.


10. Contact Form Clean and Simple
The aptly named Contact Form Clean and Simple is unsurprisingly minimalist in its design and ease-of-use. The inclusion of reCAPTCHA and Akismet help filter spam from hitting your inbox.
The plugin has a number of form fields you can add including email address, name, message, and more. Once you set up your form, you can easily add it to your About or Contact page using the provided shortcode.


11. Visual Form Builder
Visual Form Builder is a convenient form builder for WordPress with a user-friendly interface. You can add fields and reorder them with ease using the drag-and-drop modules.
The plugin also comes with built-in logic to protect against spam messages. With this plugin, you can set email message submissions to multiple email addresses — this is a handy feature if there are multiple people working on your site. You can also redirect site visitors to any post or page after their message is sent to keep them engaged with your content.


12. FormCraft
FormCraft is a premium drag-and-drop form builder for WordPress with over 23 fields to choose from on each form you create. It's a fully responsive and retina-ready plugin with a live preview option so you can review your form before it goes on your site.
You can add a file uploader with support for multiple files and even embed maps, videos, and other widgets into the form.


13. Ninja Kick
Ninja Kick is a contact form plugin that offers an easy-to-use, responsive design. The plugin has a hidden form function with a sliding animation for each page of your site to encourage users to get in touch with your business. This plugin also includes 15 patterned and 15 blurred backgrounds to choose from for your form, or you can elect to upload your own.


14. Mapped Contact Form Pro

Are you a business with multiple locations? Mapped Contact Form Pro might be just the contact form you need. This plugin uses Google Maps to offer contact forms for different locations that route to corresponding email addresses.
There are 12 different building marker types with four colors to choose from, so even the buildings on the map can be tailored to your branding. After you build your contact form, you can easily add it — map and all — with the provided shortcode to your website.


15. Ninja Forms
Ninja Forms offers plenty of templates available for customization so you can have your contact form ready to go in minutes. The plugin offers many ways to edit each of your forms to match your brand as well as features like spam protection, exporting options, and a drag-and-drop builder with 27 field types.


16. Contact Form Builder by vCita
vCita's Contact Form Builder has a completely customizable contact form, from fields to colors to fonts. Users can interact with this form in multiple ways: sending queries, making payments, and scheduling meetings or appointments.
The plugin also allows you to track form submissions and even archives communications for future reference to make follow-up simple.


17. Calculated Fields Form
The Calculated Fields Form plugin comes with a user-friendly form builder for adding and editing different field types, including one or more automatically calculated fields based on the data entered in other fields.
This plugin is useful for creating forms in which you need data calculations such as calorie calculators, hotel bookings, loans, or or pricing options and deals. Calculated Fields Form supports multi-page forms and offers predefined form templates that you can use for your site to get started instantly.


18. Contact Form by WD
Contact Form by WD is a contact form builder that requires no coding skills, even to create more complex forms. You can add unlimited fields ranging from date and time to email and password — you can even integrate Google Maps.
Conditional logic will show or hide certain fields depending on what a user selects, meaning the form can be tailored to the user in real-time as they fill it out.


19. Forminator
While many premium contact forms have extensive features, Forminator offers many of the same for free. You'll be able to add unlimited fields, payments, surveys, and calculations to your contact form, all at no cost.


Find The Best Contact Form Plugin For Your WordPress Website
A WordPress contact form is a win-win for everyone involved. You can keep spam at bay and encourage users to stay on your website rather than heading to their email to send you a message.
Whether you need a simple or complex contact form, these plugins can do the job and help your visitors and customers stay connected with your brand all on your WordPress website.