To maintain their portfolios and capture client leads, designers use specific WordPress plugins to enhance their site's functionality. The best WordPress plugins for design professionals integrate seamlessly with your theme and make your site more user-friendly.
In this post, we've rounded up the best WordPress plugins for design professionals. These plugins allow you to create and optimize your website to ensure users have a great experience.
The plugins on this list are helpful for design, SEO, cache, email opt-in, and other various functionalities. Using these plugins can help save you time on coding, so you can spend more time designing.
Best WordPress Plugins for Design Professionals
HubSpot WordPress Plugin
All in One SEO
Yoast SEO
W3 Total Cache
Monarch
OptinMonster
Elementor Page Builder
WPforms
Modula Image Gallery
Soliloquy
Sucuri
Speed Booster Pack
Disqus
AdSanity
Envira Gallery
Login LockDown
Term Management Tool
TablePress
Thirsy Affiliates
Backup Buddy
Compact Archives
WP Mail SMTP
Price: Free
HubSpot's WordPress plugin helps you capture, organize and engage web visitors with forms, live chat, CRM, email marketing, and analytics. That's a lot of value from one plugin — and better yet, it's free.
This plugin is especially useful for designers. You can easily create forms, popups, and live chat using a drag-and-drop builder. Adjust colors, stylings, and more to match your brand and provide a seamless experience for visitors.
Built-in analytics make it easy to understand which sales and marketing actions drive success and which could use a tune-up. This is useful in deciding what pages need a refresh and the impact of design changes on business growth.
What we like: This plugin is free and easy to use, making it perfect for any beginners looking to get into website building. You can create beautiful designs in minutes with the drag-and-drop builder, letting you forgo any technical coding.
Price: Basic: $124, Plus: $249, Pro: $499, Elite: $749 per year
All in One SEO (AIOSEO) is a complete SEO plugin and toolkit for WordPress. With its TruSEO score, you can get an in-depth analysis of how well your content is optimized for on-page SEO. You'll get a checklist on every post and page of your site with actionable tips to improve your search engine rankings.
AIOSEO also offers support for schema markup, which helps Google better understand your content and match it with people that would be most interested in it. Rich snippets boost clicks and traffic.
Other important features include image SEO, smart XML sitemaps, WooCommerce SEO, social media integration, and more.
What we like: If you're new to SEO, this tool covers all the bases on best practices, letting you learn as you build your online presence. This will help your website get discovered, allowing more people to find your designs.
Yoast SEO, created by Joost de Valk, is one of the best plugins for writing content and adhering to all on-page SEO factors. Yoast SEO pushes you to optimize keywords, which is an essential factor Google and other search engines consider when ranking articles.
Yoast SEO reminds you of the little things you might forget when optimizing an article. You can also control which pages search engines crawl. With over 5 million installs, Yoast stands out as one of the best SEO plugins for WordPress.
The plugin's other features include compatibility with WordPress multi-sites, import and export options, social media integration, and RSS optimization.
What we like: As one of the more well-known brands on the market, Yoast SEO is easy to integrate and implement. If you ever have any trouble with this tool, there are plenty of YouTube tutorials to help you out.
Price: Free
W3 Total Cache helps with performance optimization using caching technology. Companies such as AT&T, Mashable, and John Chow are among the over one million users who trust this plugin.
W3 Total Cache does an excellent job of improving search engine results and is mobile-friendly, too. It also decreases page loading speeds and visitor time on your site.
What we like: The W3 Total Cache plugin is compatible with virtual, private, or dedicated servers and clusters. And it has transparent content delivery network management. Additionally, it supports AMP and SSL, and it incorporates multiple security features.
Price: $89/Year, $249/Lifetime Access
Social sharing is an essential feature to include in any new website you design. As one of the best social media sharing plugins for WordPress, Monarch helps you increase traffic from social networking sites.
Monarch offers you various placement options so you can maximize conversion and the number of times visitors share your content. You also have the following options as far as button placement is concerned:
Floating sidebar
Above & or below content
On images & videos
Automatic pop-up
Automatic fly-in
When designing social sharing buttons, Monarch provides all the modern options. You get complete control over the plugin and a powerful control panel to make customization a lot easier.
What we like: Monarch has a variety of options. Whatever you need it for, Monarch will likely deliver. Whether it's adding sharing buttons in 5 different locations, pop-up triggers, or even showing your social networks with follower counts, Monarch puts the power in designers' hands
For more information about this plugin, check our detailed review of the Monarch.
Price: $16/month for Basic Plan, $32/month for Plus Plan, $49/month for Pro Plan, and $82/month for Growth Plan
Over 1 million websites use OptinMonster for its incredible performance as a pop-up and lead generation plugin. With the help of a drag-and-drop page builder, OptinMonster helps users to build landing pages with various user intents, like signing up for free courses, email newsletters, subscriptions, and more.
The plugin offers Multiple Form Types, A/B split testing, page-level targeting, built-in analytics, and more. And it integrates with almost all email marketing services like MailChimp and Emma.
What we like: The plugin is also easy to integrate and provides useful analytics and data for more experienced users to dive into.
Price: $49/year for Essential Plan, $199/year for Expert Plan, $399/year for Agency Plan
We all know that a page builder makes life easier for web designers. And if you're a new WordPress user, a page builder can help you create a custom, unique design for your site without writing a single line of code.
Elementor is a plugin that helps you to create stunning pages for your site with a drag-and-drop interface without any coding. This plugin has a free and pro version with several great modules and design options.
You can define sections by height and width, resize columns, position the content per your requirement, and define the gap between each section to make your content look neat.
What we like: This plugin is the perfect fit for designers as it's easy to create stunning, customizable pages quickly.
Price: $49.50/year for Basic Plan, 89.95/year for Plus Plan, $159.60/year for Pro Plan, and $179.70/year for Elite Plan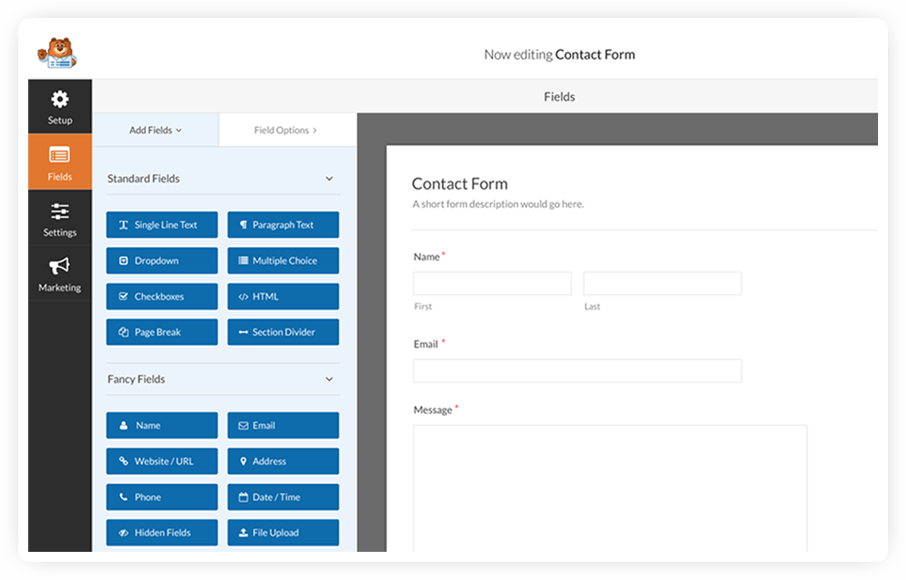 WPforms is one of the best WordPress contact form plugins that creates an extraordinary form with just a few clicks. The drag-and-drop form builder helps a beginner designer create a responsive website without coding knowledge, as you can use smart conditional logic to control the form intent.
There are instant notifications whenever someone submits a form, multiple form templates, protection from spam entries, and you can even collect payments.
What we like: WPforms is limited in functionality compared to the other plugins on this list, but if you need a simple way to add forms, this plugin is perfect.
Up next is the Modula Image Gallery plugin. While WordPress allows designers to host image galleries, many designers find the capacity somewhat limited.
Enter: Modula Image Gallery. This plugin offers a flexible and completely customizable solution. With this plugin, designers can choose whatever visual style they want instead of being limited by the virtual style WordPress imposes.
You have three plans depending on what's right for you. The starter plan gives you access to 1 website, the Trio plan to 3 websites, and the Business plan to 5 websites, along with extra features. For full details, see Modula's website.
What we like: You can fully tailor this plugin to your needs. This is perfect for an online portfolio to display your best artwork.
Price: Free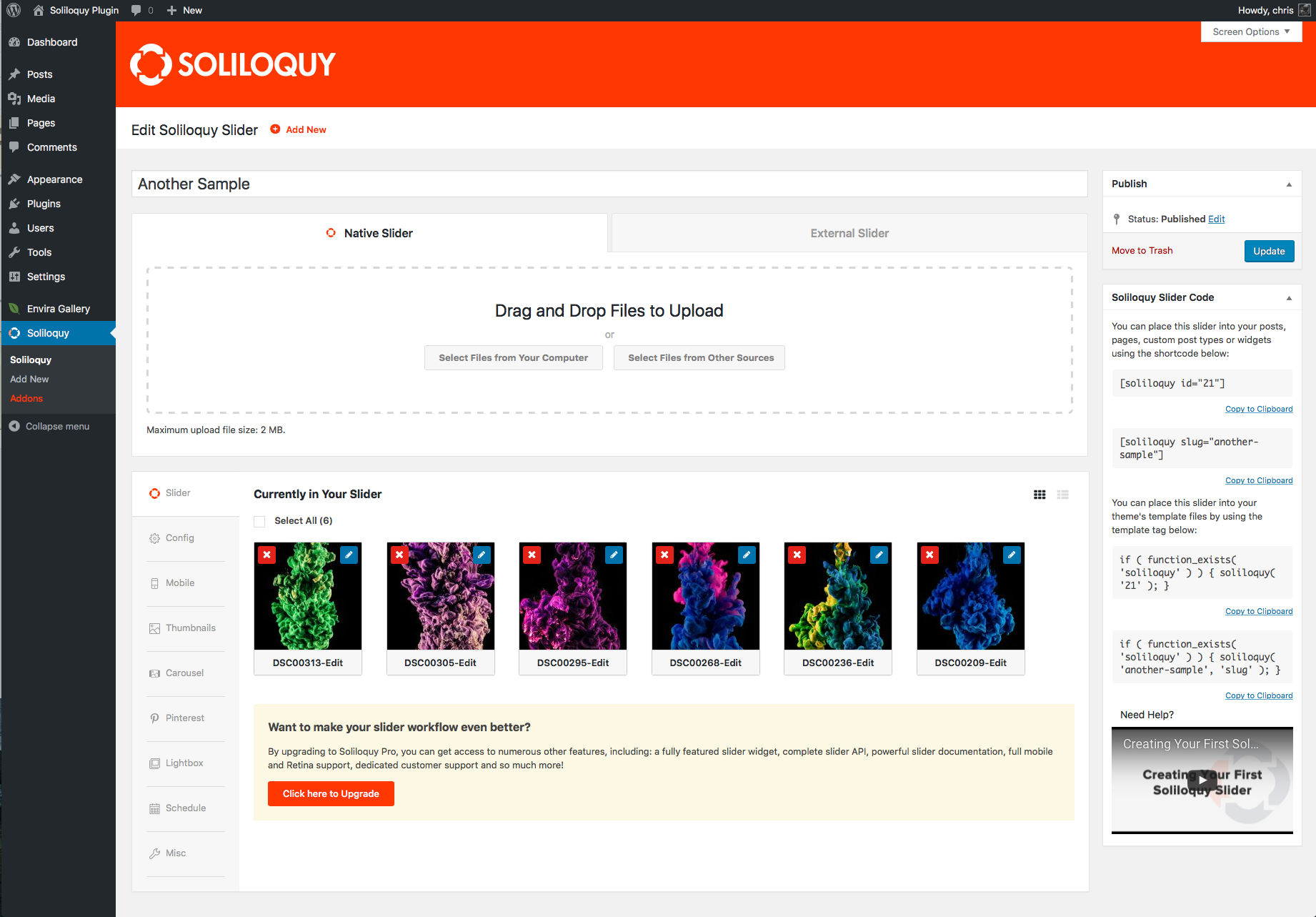 Soliloquy is an excellent choice for slider plugin functionality. It quickly creates a website with a drag-and-drop page builder and acts as a responsive, mobile-friendly plugin.
Soliloquy can boost sales by adding interactive product sliders in your WooCommerce store. Giving your customers more ways to interact with your website increases the odds of converting to a sale. It also enables slideshow displays in a full-screen lightbox mode for a better user experience. As a designer, this allows you to customize your page with slide-in functionality.
Additionally, the plugin creates dynamic sliders from featured blog posts, Instagram images, testimonials, and much more.
What we like: This versatile plugin gives you plenty of options for page building while also having some extra tools to show off your designs and make your website user-friendly.
Price: Free
Sucuri provides website security against malware, hacking attacks, DNS manipulation, and more. Once installed, it uses continuous monitoring and brand management to secure your site. It uses a global CDN for performance optimization and has a detection technology that can quickly identify and alert site owners in any security incident. The software is easy to deploy, and there are no hardware requirements.
What we like: With this plugin, your site is safe against DDoS attacks, which could harm your credibility and reputation.
Price: Free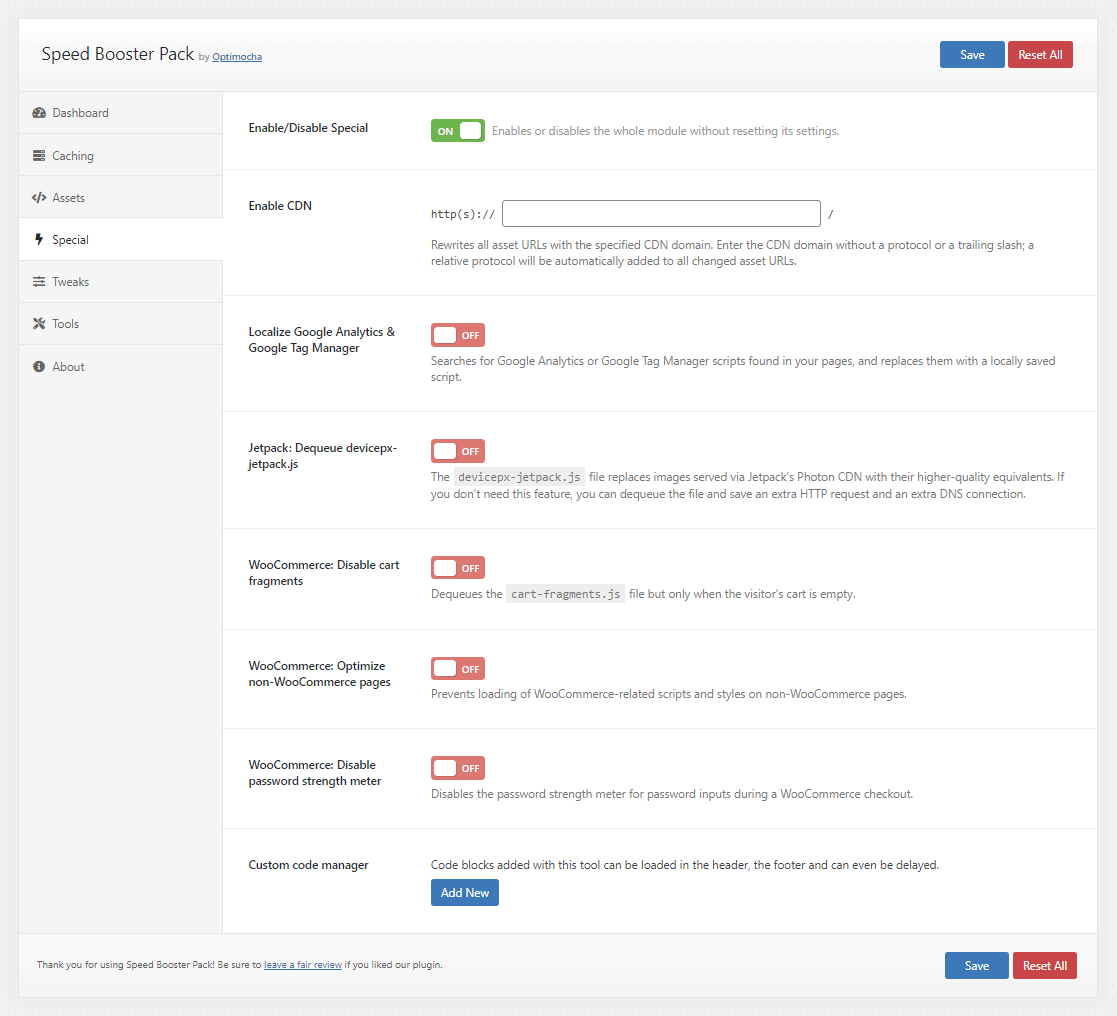 Page loading speed is an important factor that determines whether people will enjoy visiting your website or not. Nobody likes to hang around for a slow-loading website. Therefore, if you want visitors to stick around, the site must load as quickly as possible.
Speed Booster Pack helps increase loading speed by eliminating most of the things that contribute to slow load time. For instance, it removes blocking scripts, optimizes database calls, and loads assets asynchronously.
What we like: Page loading speed is pivotal for SEO. This plugin is simple to use and implement while delivering great results. All you need to do is check the boxes for areas you want the plugin to reduce inefficiencies and make your page cleaner and quicker.
Price: Free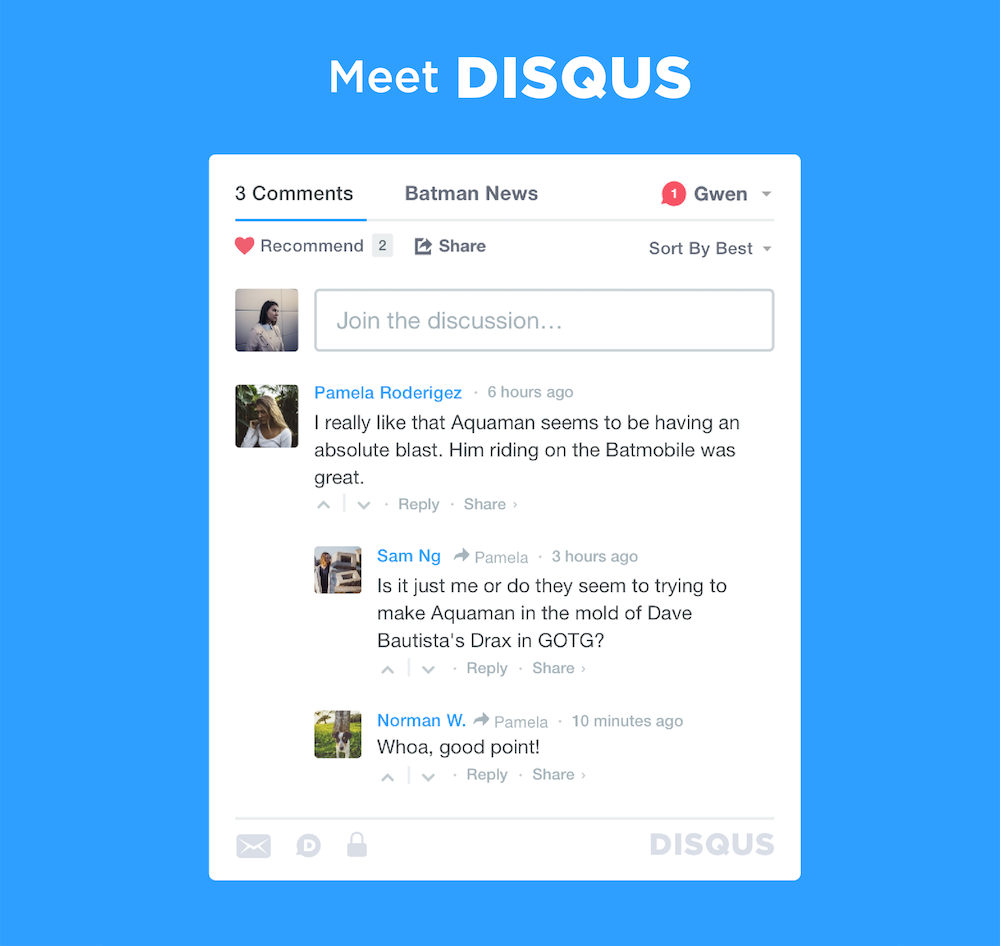 The Disqus comment system does an excellent job replacing your native WordPress comment system with comments hosted and powered by Disqus. It's SEO friendly and automatically syncs visitor comments with WordPress' CMS.
Its features include:
Ability to receive comment notifications
Threaded replies
Subscription options through RSS
Social mentions
Robust multi-user admin interface
Strong spam filtering options
Ability to create black- and white-lists
Support from Disqus community users and more
Over 100,000 bloggers prefer to use this commenting model than the native WordPress model.
What we like: This plugin offers many features that make it easy for designers to fully customize their websites without needing much coding experience.
Price: Basic: $49/year, Pro: $179/year, Lifetime: $499
AdSanity is a simple and easy-to-use WordPress plugin. Adding new ads in Adsanity is very similar to adding a new post. It has widgets and shortcodes support to display ads in posts, sidebars, and pages.
With Adsanity, you can create either time-based ads or infinite ads. It also shows graphs for views and clicks to know which ads perform best. That way, you can double down on your most successful ads and pull back on ones that may be missing their mark.
What we like: Adsanity puts the power of advertising in your hands. If you are interested in making money from Google Ads, this is the perfect way to get started.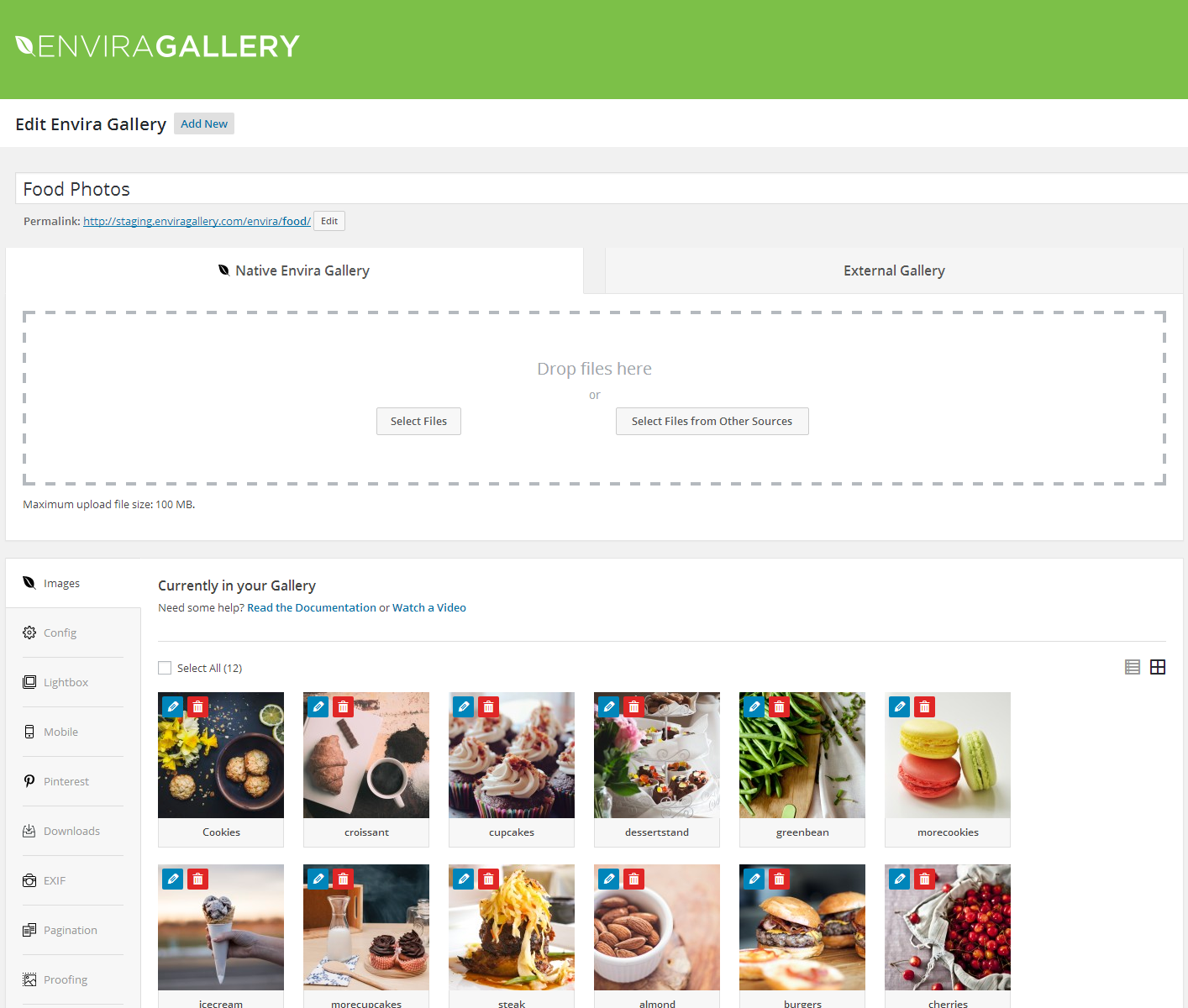 Envira Gallery is one of the best responsive WordPress plugins for creating a customized gallery for images and videos. Some of the features that make it powerful and user-friendly are as follows:
Drag-and-drop gallery builder
Responsive and mobile-friendly
Gallery templates
Albums and tags
Social media integration
eCommerce store with WooCommerce plugin
Watermark protection
Deep linking & pagination
Most importantly, despite its multiple features, the plugin doesn't slow down your website.
What we like: The Envira plugin comes with multiple compact features that help your website experience without hurting its loading speed.
Price: Free
As the name suggests, Login Lockdown limits the number of login attempts from a given IP range within a certain period. It also records the IP address after every failed login attempt, so you know who's trying to get into your account.
You never know when an unwanted visitor will try to hack into your account. With this plugin, you'll have peace of mind from hackers and spam bots — all free.
What we like: You never know what bad actors will try to take advantage of a new website. This plugin can let you rest assured that you are safe and secure. By limiting the number of login attempts, you reduce the chances of a DDoS attack.
Price: Free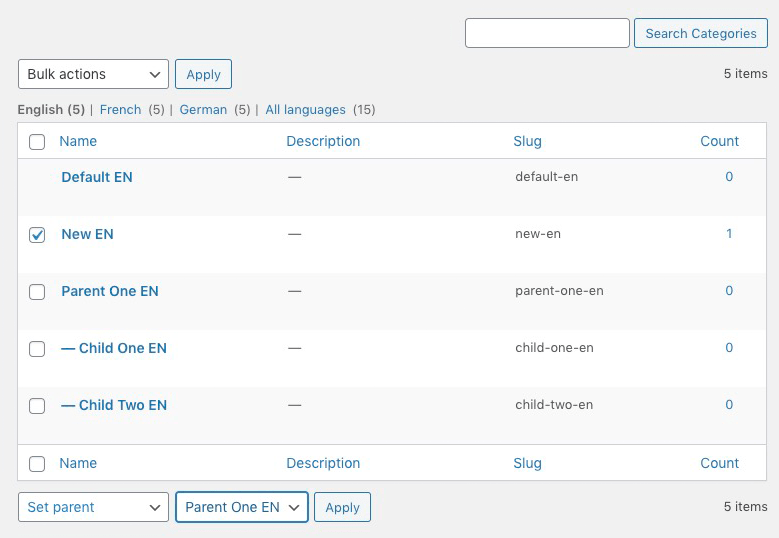 Term Management Tools helps reorganize your tags and categories, and it adds new options to the dropdown menu on your management pages.
With this plugin, you can merge more than two Terms into one, create hierarchical taxonomies, set parents for one or more terms, change taxonomy, and more.
As a result, this tool helps you create an integrated category and tag display, so visitors have an easier time navigating your site.
What we like: This plugin helps keep you organized and therefore your website. It is simple but effective.
Price: Free
The TablePress plugin allows you to embed elegant and feature-rich tables into your posts and pages without writing code. You can easily edit any table you create as you would with an Excel spreadsheet.
Some of TablePress' other features include:
JavaScript library adds
Sorting options
Pagination
Filtering
Tables can either be imported or exported from or to Excel, CSV, HTML
Businesses often use TablePress to present a customized list of recommended posts. This makes the visitor's site experience much more personalized, increasing the chances for conversion. As you can see in the example above, you can use this plugin to add a table to your website in an elegant manner.
What we like: A personalized website experience is what every designer strives for. Delivering this will leave a lasting impression on anyone exploring your portfolio.
Are you a designer that does affiliate marketing on the side? Or do you have a bunch of long link URLs that visitors are hesitant to click?
No worries, you can camouflage your affiliate links with Thirsty Affiliates.
But that's not all. You can also track how many clicks a link gets, auto-link keywords, and import links with this plugin.
If you want to know more, check out our Thirsty Affiliates plugin review.
What we like: For those with many different websites as part of their portfolio, this plugin helps you stay organized and also lets your site visitors know that they can trust the long list of URLs displaying your excellence.
Price: Basic: $99/year, Plus: $199/year, Agency: $299/year
A website without a backup option is a disaster waiting to happen. Backup Buddy is a reliable plugin built to meet your backup needs.
With Backup Buddy, you can eliminate security issues such as malware, hacks, user error, deleted files, and incorrect commands.
Backup Buddy automatically controls site backups by setting schedules that back up your site after preset periods. Plus, it can restore your WordPress website rather quickly if a situation calls for it
What we like: Backup Buddy is safe and secure, letting you stay prepared in case the worst happens and you lose your website to hackers.
Price: Free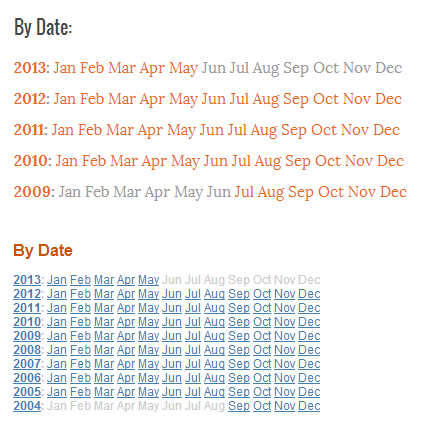 Usually, blogs display a long archive of blog content published over days and months. Without customization, the display is a long list of your most recent posts, which takes too much time to organize manually.
With Compact Archives, you can quickly display your blog content in a more appealing format. The plugin compacts your blog archive into a neat and concise list rather than an endless scrolling page.
What we like: Compact Archives make it easier for visitors to find specific blog posts on your site rather than having to scroll through each piece to find what they're looking for. A good website user experience goes a long way toward sales and conversions.
WP Mail SMTP helps eliminate email delivery problems. Sometimes, an email might not send or deliver due to configuration settings on WordPress hosting providers. To overcome this hurdle, you can use the WP Mail SMTP plugin.
WP Mail SMTP offers different setup options, including:
SMTP.com
Gmail SMTP
Sendinblue SMTP
You can choose an SMTP username and password, specify SMTP ports and hosts, use email authentication, specify the name and email of outgoing emails, and more.
What we like: If you've ever tried to contact someone through email on their website, you know how tricky it can be. WP Mail lets your site visitors contact you quickly and with no issues.
Designing the Perfect WordPress Site
To create an effective website, you'll need the right tools. Sure, your site's look and feel are important, but functionality is imperative, too. Download one or a few of these plugins so you can create a well-rounded website and continue to grow your customer base.
Editor's note: This post was originally published in January 2020 and has been updated for comprehensiveness.