Duplicating a post or page on your WordPress website can be useful in a few cases. You might want to base a new page after an existing page or post, or to experiment with a page without changing the original. If you've made a template for future pages or posts, you'll also need a way to make copies.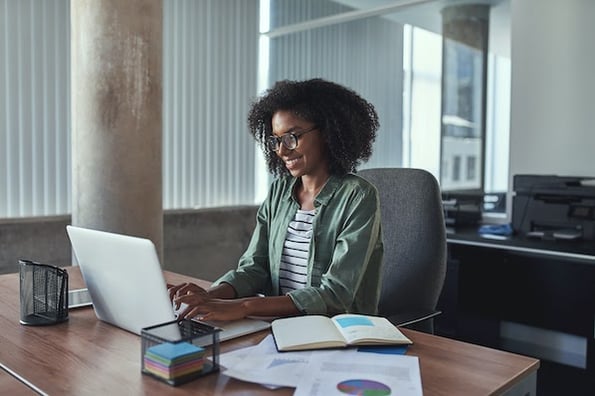 One way to do this is by manually copying and pasting content from an old page to a new one. However, this is time-consuming, there's a chance of unintentionally altering the original content, and you won't be able to copy the layout, settings, and important metadata from the original page.
Instead, do yourself a favor and use a plugin. In this article, I'll explain how to duplicate a post or a page on your WordPress website using two different free page duplication plugins. Let's get started.
How to Duplicate a Page in WordPress
A page duplication plugin should act like a copy machine for your site — give it a post or a page, and it will generate an identical version. These plugins also allow you to change the copy settings if you need.
I'll walk through the steps to duplicate your content with two plugins: Yoast Duplicate Post and Duplicate Page. Both are popular, well-rated, and integrate right into your WordPress dashboard. Let's start with Yoast Duplicate Post.
How to Use the Yoast Duplicate Post Plugin
1. Install and activate the Yoast Duplicate Post plugin.
2. Select Posts > All Posts to clone a post or Pages > All Pages to clone a page. You'll notice that this plugin adds two new options when you hover over a post or page listing: Clone and New Draft.
3. To duplicate a post or page without opening the editor, click Clone. This will create a duplicate in the All Posts or All Pages list.
4. To duplicate a post or page and open this copy in the editor, click New Draft instead.
Yoast Duplicate Post also allows you to duplicate multiple items at once. Under All Posts or All Pages, select the posts/pages you want to copy, then choose Bulk actions > Clone and click Apply.
You can also change the settings for this plugin under Settings > Duplicate Post.
Under What to copy, you can select which elements to carry over in your duplicates, and what to label your duplicate posts/pages by default.
Under Permissions, you can toggle who can duplicate pages/posts, and which post types may be copied by the plugin.
Under Display, you can change where links to the cloned post/page can appear.
After editing the plugin settings, click Save changes.
How to Use the Duplicate Page Plugin
1. Install and activate the Duplicate Page plugin.
2. Select Posts > All Posts to clone a post or Pages > All Pages to clone a page.
3. Hover over the post/page you want to duplicate and click Duplicate This. You'll see the duplicate in the All Posts or All Pages list.
In Settings > Duplicate page, you can set your editor, the default status of a duplicated post, and a suffix assigned to duplicate page/post names.
Other WordPress Duplicate Page Plugins
While Yoast Duplicate Post and Duplicate Page are two leading plugins for this type of job, there are plenty of options to try. Here are some other free duplicate page plugins we recommend.
Duplicate Page and Post is another popular option for a free page duplication plugin, offering the essential functionality you would expect. It allows you to duplicate posts, pages, and custom posts. There's also the option to set up a redirect from the old page/post to the new one, and add custom text to the duplicate link button.
Ninja Team is a prolific plugin developer that specializes in WooCommerce plugins, but also maintains its own duplicate page plugin. WP Duplicate Page prides itself on being simple and easy to use, and works similarly to other plugins we've covered in this article.
Duplicate Page or Post by wpdevart offers flexible options when duplicating your WordPress posts and pages, allowing you to select specific attributes you want to copy over (including title, content, date, status, featured image, author, and more). This allows for tighter control over your duplicated content.
Need to make a copy of your entire site instead of just a single post or page? We recommend the Duplicator plugin, a WordPress backup plugin that's one of the best-received plugins of its kind.
Duplicator lets you effortlessly make a copy of your entire site, and toggle which aspects of your site you want to copy to your new site. This is useful for backing up your content, or if you want to migrate your site to a new host.
Copy that.
Easy, right? This is just one example of how a plugin can provide a quick solution to a common WordPress problem. This functionality fits into the native WordPress interface so well that you might even forget it's a plugin.
Both Yoast Duplicate Post and Duplicate Page will get the job done, so consider trying both and seeing which you prefer. Either way, you'll avoid tedious copy-pasting and instead focus on growing your site.
Editor's note: This post was originally published in August 2020 and has been updated for comprehensiveness.