A WordPress multilingual site can help your brand boost its reach and cultivate a new customer base.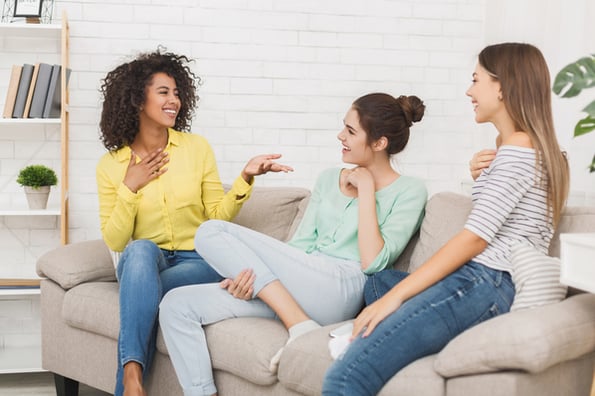 Not sure how to get started? We're here to help with a breakdown of multilingual benefits, WordPress plugins to make the job easier and best practices to help your site get noticed.
What is a multilingual site?
A multilingual site is a website with content in more than one language. It's useful for businesses that want to attract a global customer base. The website also should communicate language-specific content to reflect the local culture of the visitor.
The default language of WordPress installations is English, which is fine if most of your traffic comes from places like the United States, Canada, or the United Kingdom. But, if you have a growing international customer base, or you're looking to grow one, it's worth creating a multilingual site.
Why Multilingual Matters
In a global economy, your WordPress website needs to be accessible in several languages. A study found that 80% of shoppers are more likely to purchase a product from a website that's in their native language. This shouldn't be too surprising — it makes it easier for customers to navigate your website and shop with confidence.
Multilingual sites provide a positive website experience while earning the trust of your non-English speaking customers. Rather than relying on the inconsistencies of translation tools like Google Translate, your visitors can focus on adding items to their carts.
Benefits of Creating a Multilingual Site
Building a multilingual site offers several benefits for your business, including:
Improved Site Traffic
A multilingual site helps search engines match your language-specific content to searchers who speak that language. By providing content in multiple languages and driving traffic from worldwide locations, search engines recognize the quality of your content. As a result, you'll rank higher on search engine pages and more people will visit your website.
Increased Sales
People don't buy what they can't read. A multilingual site makes your brand accessible to non-English speaking customers, letting you more easily capture their attention and showcase your products in their native language. Furthermore, using multilingual-ready lead generation and email marketing tools can also help you boost sales. You can use these tools to better identify new international customers and share offers with them in their preferred language.
Competitive Advantage
Most businesses strive to outshine competitors through product differentiation. Adding unique features to your product or service is a great idea but can be costly and timely. You can further tap into the market of your current product by translating your website into multiple languages. A multilingual site opens your business to new markets beyond your competitors' reach.
Better Brand Trust
A study found that 42% of online consumers never make a purchase in a language other than their own. These consumers also are skeptical about making online purchases on a site with translation mistakes. Therefore, a high-quality multilingual site can offer potential customers a sense of familiarity so that you can gain their trust.
Plugins to Create a Multilingual Site With WordPress
Multilingual sites used to involve a complex development process and hiring someone to translate web pages into other languages manually.
Thankfully, WordPress plugins have made it much easier by translating the content for you. You can use any of the plugins below to create your multilingual site, and check out our full list of language translation plugins for more suggestions.
Weglot is a trusted translation plugin for e-commerce and SaaS companies. The tool detects and translates all your website content to your desired language and provides a single dashboard to edit translations. It even creates a dedicated URL for each language to help search engines direct visitors to the most appropriate version of your page.
WPML proves that building a multilingual site is simple - so long as you have the right tools for the job. Thanks to the Translate Everything mode, you can automatically translate your entire site in minutes.
Want more control? Choose from 65 pre-configured languages and use the Translate Some mode to translate your content yourself, assign specific translation jobs to individual translators, or enlist the help of professional agencies. WPML works closely with authors of themes and plugins, so you don't have to worry about compatibility issues.
Google Language Translator is one of the most popular website translation services providers. It translates everything from posts and pages to categories and tags. Upgrade to the paid version to translate metadata, manually correct translations, integrate with WooCommerce, and get live chat support.
Polylang is a comprehensive translation plugin to help you create a multilingual site with ease. Just create the page in the default language, and then select the new language to translate the page. Your visitors also have access to a language switcher that you can customize on the backend.
To improve language consistency, you can install Lingotek Translation, a plugin to manage the translation process, as an addon of Polylang.
Best Practices for Multilingual Sites
The visitor experience is a major priority when creating a multilingual site. It's not enough to just translate the words on your site, you also need to localize your content and get it to rank on search engines. Here are three best practices to help you do just that.
Consider cultural differences.
Not every English word and phrase translates well into other languages. This is especially true with slang phrases. Consider both literal and cultural meanings of phrases on your site to avoid potential confusion.
Use dedicated URLs.
Your goal is to guide new visitors who speak a different language to your website. So, rather than using cookies or browser settings to adjust the content language on your pages, Google suggests using different URLs for each language version of a page.
You can tell Google about the different variations of your website by adding hreflang annotations to help your site rank on its search engine. This also makes visitors from other countries feel like they're important, instead of an afterthought of your original page.
Select specific languages.
Creating a multilingual site doesn't mean developing a website in every possible language. That's not an efficient way to use your company's resources. Instead, work with your team to identify the most common languages in your target market. Then, develop a plan to launch one or two sites with the identified languages.
For example, if your primary market is English-speaking but you're growing in French-speaking regions of Europe, it's worth investing the time and effort to build out a French WordPress website.
For occasional visitors from other countries, meanwhile, it may be easier and more cost-effective to create single pages with critical brand data in their native languages, rather than developing an entirely new site version.
Making the Most of Multilingual WordPress Sites
Support for more languages means a better chance of capturing customer interest worldwide.
When it comes to building your WordPress multilingual site, the right plugin can streamline the job, but to make sure you're getting the biggest benefit from leveraging other languages, it's critical to respect cultural differences, create dedicated URLs and go all-in on the most common languages in your target market.
The result? Success! Éxito! 成功!
Editor's note: This post was originally published in October 2019 and has been updated for comprehensiveness.