Tell me if this is familiar: You're reading an article and click on a link to learn more about a topic that was briefly mentioned. Instead of being redirected to a new post, you're taken to an error page that says the content you're looking for no longer exists. What the heck?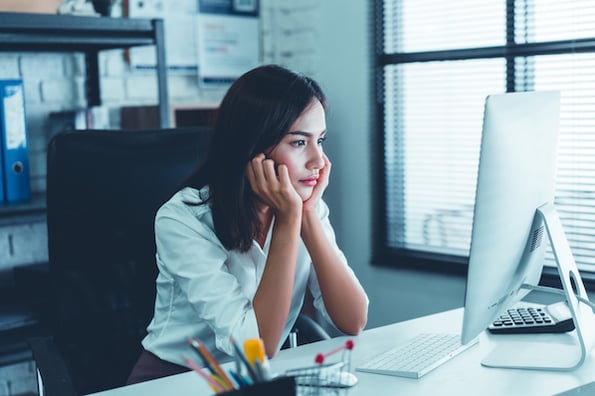 You just ran into a dead end, otherwise known as a broken link. These links take site visitors to a 404 error page instead of the page they were expecting for a number of different reasons. It could be that the page doesn't exist anymore, the URL changed, or the site moved to a new domain and isn't redirecting properly.
In order to maintain the health of your site, you should be checking for and replacing broken links. This will ensure your visitors don't hit any dead ends and exit out of your site in frustration.
Why should you fix broken links in WordPress?
In case you need more incentive, be warned that broken links may negatively impact your site's ranking as well as its bounce rate. Why? For every 404 error page that a bot crawls, there's one live page that it could have crawled instead. If it detects too many error pages, the value of your site decreases.
Now that you're feeling motivated to find and fix broken links on your site, let's look at a few tools to simplify the process.
Tools to Automatically Find and Fix Broken Links in WordPress
You do have the option of finding and fixing broken links on your site manually. It would just be incredibly time-consuming — not to mention tedious — to comb through each page and post, checking every link as you go.
Instead, you can select from a range of tools and services to help you easily find and replace any broken links on your WordPress site. Let's look at a few below.
Google Search Console
Google Search Console is a free collection of tools that help you keep your site healthy and Google-friendly. You might already have it set up and can ask Google crawlers to scan your site for broken links and 404 errors for you.
After Google is done crawling the site (which may take up to one week), you can access the Crawl Errors report to see all the pages that returned a 404 error.
When you click on a URL you want to fix, a popup will appear that shows which pages link to that 404 error page. You can then manually search your pages for the broken link and replace or remove it.
Note that the report caps at 1,000 pages so this is a better option for smaller sites.
W3C Link Checker is another free and easy-to-use tool for checking broken links on your site. Just enter the address (URL) of a document you want to review and click the Check button.
It will generate a list of broken links and suggested actions for you to take as shown below.
Due to the wide scope of this report, W3C Link Checker is an excellent tool if you are evaluating your site for the first time or analyzing it after a redesign or domain transfer.
Broken Link Checker is a free and popular tool for finding broken links, and one of our favorite WordPress plugins. It's easy to use and particularly appealing if you have a large site since you can find and fix URLs right in your WordPress dashboard.
After installing and activating the plugin, it will automatically begin scanning your site for broken links. You can then navigate to Tools > Broken Links to see a list of any broken URLs it found. To fix them, just hover over each URL and select Edit Link. You may see suggestions for what link you can replace it with, or find your own replacement, and then click Update. You can also select Unlink if you'd rather remove the link altogether.
Because Broken Link Checker continuously scans your site, you just have to revisit this screen from time to time to make sure your links are functioning properly.
A word of caution: this plugin can be a drag on your site's performance. Rather than keep it active and running all the time, you might want to delete this tool after running it and fixing the broken links.
WP Broken Link Status Checker is a free plugin that was created with a focus on server performance. This plugin allows you to scan parts of your site, rather than your whole site, so you can reduce the load on your server.
You can also set different rules for each scan and see the results in real time. That means there's no need to wait for the check to be completed to begin viewing the broken links it found.
If you purchase the pro version called WP Link Status Pro, then you can edit, redirect, or remove any broken links directly in the search results page.
Permalink Finder Plugin is a free plugin that helps reduce the number of pages returning a 404 error on your site.
How? Rather than generating a 404 error page, this plugin will try to locate similar content based on keywords from the broken link. It then takes the best match so that the link redirects to a related post rather than a 404 error page. For example, if the broken URL is /about-our-comany/, then the Permalink Finder plugin will look for similar permalinks such as /about-our-company/.
If you have restructured or migrated your blog from another provider, this plugin can help minimize any impact on your site's SEO. For example, it will know to remove words like "the," extensions like "html," and other terms WordPress does not use from the permalink.
It can also keep track of the permalinks that it redirects, as shown below, so that you can easily notice if pages are missing or need to be renamed.
The tools mentioned above can help you optimize your linking strategy and provide the best experience for your visitors. This will help improve user engagement and traffic on your site. Can someone say win-win?