Before selecting a provider to host your WordPress site, you'll have to choose which hosting service will best meet your needs.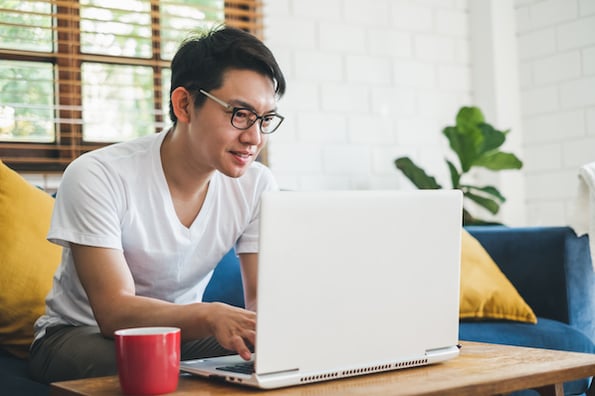 Are you looking for a service that will back up and update your website for you? What are your traffic needs? How much storage space do you need? What is your budget? These are just a few of the questions you'll need to consider when selecting a hosting service.
Of the different types of services, managed hosting is an excellent option for site owners who are just getting started or lacking in technical expertise. A managed hosting provider will essentially share some of the responsibilities of running a site. The provider will run malware scans and daily backups, close security loopholes, regularly cache your site, and update your WordPress plugins and themes.
By taking over the day-to-day management of your site's hardware, operating systems, and standardized applications, managed hosting will allow you to focus on the other tasks required to run a successful site, such as content creation and lead generation.
To help you decide if managed hosting is the right solution for your site, we'll take an in-depth look at the hosting provider InMotion. Offering a range of managed hosting plans that are specifically optimized for WordPress, InMotion can help WordPress users at any skill level run a reliable, fast, and secure site. Let's look at some of its key features below.
InMotion Hosting Features
InMotion has one of the largest selections of WordPress-specific hosting plans in the market. In addition to a VPS and dedicated hosting package, InMotion Hosting offers four WordPress managed hosting packages. These plans include a free domain, SSL certificate, and a drag-and-drop page builder plugin to help users get a WordPress site live in under an hour.
Three of InMotion's managed hosting packages are shown below. A WP-4000S plan is also available for businesses that are looking for 160GB of storage and enough bandwidth to accommodate 300,000 unique monthly visitors across multiple sites.
By offering different hosting services and packages with resources that scale up at each price point, InMotion Hosting can support your site's growth over time.
Say you're just starting to build your site. The most basic managed hosting plan will provide you enough resources to begin growing while keeping your costs low. As your traffic and content increases, you can easily move to another tier or upgrade to a VPS or dedicated hosting plan for additional bandwidth, storage, privacy, and security.
These upgrade options will enable you to grow your business's online presence without ever having to select and migrate to a new hosting provider.
Below we'll take a closer look at some additional advantages of choosing InMotion Hosting as your provider.
Premium WordPress ToolKit
In addition to providing a free domain and SSL certificate with every plan, InMotion offers a WordPress toolkit that will help you get your WordPress site live in under an hour. When signing up for a plan, you can choose to pre-install WordPress and BoldGrid, a drag-and-drop page builder plugin that comes with over 200 pre-built themes. You can see how easy it is to create and customize a site using BoldGrid in the video below.
If you enroll in a WP-2000S plan or higher, you'll get instant access to hundreds more custom themes and page templates. These plans also include the premium BoldGrid Total Upkeep plugin. This tool will monitor your site for errors, automate the process of migrating content between sites, and allow you to schedule, download, restore, or delete backups.
Fast Load Times
According to data from Hosting Tribunal, 50% of visitors are likely to abandon a site if it takes longer than two seconds to load. Hosting Tribunal also found correlations between load time and page views, conversion rates, and revenue. That's why speed is an important feature to consider when shopping for a hosting service.
An analysis by Hosting Facts found that InMotion Hosting delivered average page speeds at 855ms, which is faster than the industry average of 890ms. Shown below, these response times over a sixteen-month period demonstrate the speed and reliability that InMotion can provide your site.
Final Verdict
With multiple upgrade options, fast load times, and a built-in page builder, InMotion Hosting is a smart choice for businesses looking to grow their online presence over time.