SEO has evolved rapidly in the past two decades. In the 1990s, if you wanted to rank well, all you really had to do was use your keywords in your webpages and meta tags more often than your competitors. This phenomenon referred to as "keyword stuffing" is now considered a spamming tactic.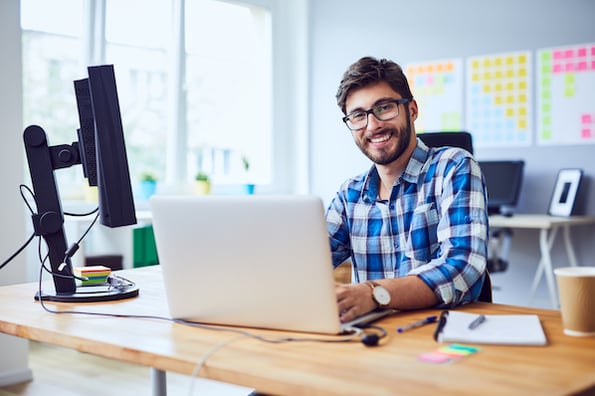 The goal of content creators today is not to use keywords as many times as possible. It's not even to use keywords that exactly match a person's search. Rather, the goal is to create content that solves for the intent behind keywords.
What does that mean for your keyword research?
It means that finding the actual search terms that people enter into search engines is not enough — you must also analyze these terms to understand their popularity, search volume, and intent.
These insights can inform your content strategy and ensure you're serving the right content to the right audience at the right stage in the buyer's journey. This will help you drive qualified traffic to your WordPress website.
To help you create content that attracts your target audience, you can use a keyword research tool. This tool can help you identify and research topics by auto-generating relevant keyword suggestions and analyzing the competitiveness of a keyword.
Whether you're just getting started with keyword research or looking to accelerate your SEO efforts, Keyword XP can help you create quality WordPress content around specific keywords and grow your organic traffic. Let's take a look at the features of this SEO plugin below.
Key Features of KeywordXP WordPress Plugin
KeywordXP is a powerful solution for performing keyword research for your website content. Below are some of its key features.
Keyword Suggestions
In the KeywordXP tool, you can type a keyword into the search bar to see what the most popular related keywords and phrases are. In the search results, you'll also see a trend graph next to each word that will demonstrate the pattern of its usage. Analyzing these results can help you select keywords that have high search volume but low competition so you have the best chance of ranking for them.
Title Suggestions Editor
With KeywordXP, you can discover exactly how people ask questions that contain your keyword. Once you have found a topic that you would like to write an article or post about, you can click on the phrase. Dozens of suggested titles will instantly populate in the Title Suggestions Editor.
Competitive Keyword Analysis
You can use KeywordXP to see who else is ranking for your targeted keywords. You can click each result to see additional information including each site's domain authority and the number of root domains linking to their page. This can help you identify competitors in your niche and identify which keywords are important to them. If these keywords are relevant to your business, you should consider using them as well.
Using KeywordXP, you can create a list of keywords that'll help you focus on the right topics for your target audience. Such careful keyword planning will help you clearly define your niche and build your authority within a specific field.