The purpose of a wireframe is to map out user interface (UI) elements as you plan to display them, see how they relate according to proximity and function, and how they help a user achieve their goals through using your product. The right wireframe tool helps you to focus on what's essential in terms of your design's foundation and empowers you to be flexible in moving elements around before committing to specific design elements.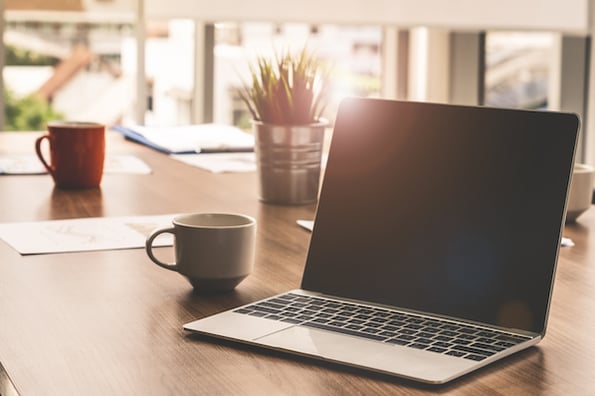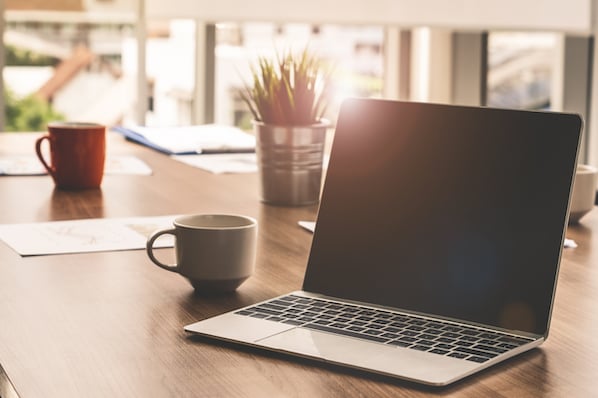 With the right wireframe tools, you can give your product the strong design foundation it needs regardless of its type or the complexity of its wireframe. Keep reading this post to find the best-fit wireframe tool for your team.
In this post, we'll cover the best:
Paid Wireframe Tools
Adobe XD
InVision Studio
Sketch
Figma
Canva
Proto.io
Moqups
Balsamiq
UXPin
Cacoo
Fluid UI
While each of the following wireframe tools has unique features and specific use cases, they all share the common goal of empowering people to plan more complicated web designs.
Here's what you need to know about each of the top options on the market:
For macOS and Windows
Starter Plan: $0
Single App: $9.99 per month
All Apps: $54.99 per month
Hot Features in Adobe XD:
Create wireframes, mockups, and prototypes in the same project file
No need to integrate multiple tools
2GB free storage with Adobe XD's free plan
Adobe XD is Adobe's UX design app. It allows you to see your product in the prototype stage and can do everything from wireframing to basic prototyping. Its interface is minimalist compared to other Adobe tools, and new-user onboarding is relatively straightforward.
This tool lets you create a wireframe, mockup, and prototype within the same project file–so there's no need to integrate multiple tools or export after every iteration.
Adobe XD is free for one shareable prototype and up to 2GB of storage. Adobe's Single App plan starts at $9.99/month and includes unlimited prototypes and 100GB of cloud storage space.
Other popular Adobe programs that you can also use for wireframing include Adobe Illustrator and Adobe Photoshop.
What we like: Not only is Adobe XD free, but its powerful features enable you to work quickly, iterate, and easily share designs.
For macOS
Starter Plan: $0
Pro: $4 per month, paid annually
Hot Features in Invision Studio:
Invision Specs makes team-wide handoffs smoother
A centralized design, development, and product hub that makes moving code quick and easy
Jira integration for better project management
InVision Studio is quickly gaining popularity in the design community. Before its release in 2018, UI designers using the InVision prototyping tool had to use a third-party wireframe tool. Now you can do both tasks with the InVision suite.
The free version of InVision Studio allows up to three active users and three documents, so it works best for individuals and small design teams. For $4 per month, the Pro plan includes unlimited documents and archiving for up to 15 collaborators.
What we like: InVision's collaborative capabilities allow easy communication with coworkers.
InVision also offers another wireframe tool called InVision Freehand.
For macOS
$9 per month or $99 per year
Hot Features in Sketch:
Intuitive vector editing tools
Iterate your work with non-destructive Boolean operations
A variety of exporting options, including drag-and-share
Sketch was first released in 2010 and has since made a name for itself as a lightweight vector design tool. While it's a fairly basic tool for modern UI and icon vector design, it integrates with other design tools and promotes the building of integration plugins.
Sketch costs $99/year for an individual license. If you don't renew your subscription, you can continue to use the tool, but you won't receive software updates or be able to save files to the cloud.
What we like: If you're looking for quick and easy, Sketch allows designers to create wireframes and define styles for artboard updates easily.
For web, macOS, Windows, and Linux
Starter Plan: $0
Professional: $12 per editor per month
All Apps: $45 per editor per month
Hot Features in Figma:
Draw freely with a modern pen tool that automatically merges points
Incorporate plugins to speed up your workflow
Use Figma libraries to store, find, and add new assets
This robust, cloud-based tool rivals Sketch, Adobe XD, Studio, and others on this list of wireframe tools. Although comparatively inexpensive, its features were designed for ease whether you're working alone or as part of a design team.
You can use Figma's free offering for three projects, two editors, and unlimited cloud storage. The Professional plan includes unlimited projects and goes for $12 per user per month, billed annually.
Why we like it: Figma is known for real-time collaboration. Its free option offers robust features, including unlimited cloud storage, and 30-day revision history. Two editors can collaborate at a time, and you can run three active projects.
For web
Starter Plan: $0
Pro: $119.99 per year
Enterprise: $149 per year for the first five people
Hot Features in Canva:
Canva teams lets groups design mockups together in real time
Create precise compositions with Canva's crop tool
Create charts easily with numerical and percentage-based editable charts and graphs
Canva helps non-designers create simple, high-quality graphics — but you can also use it to create wireframes. It features drag-and-drop illustrations, photos, charts, and other ready-made templates and shapes for quick mockups.
Why we like it: Much of Canva's appeal for creatives and non-creatives is its free and pro plans. While you probably wouldn't consider it more than a marketing design tool for social media graphics and slide decks, its ready-made templates are perfect for wireframing for beginners.
For web
Solo: $24 per month
Freelancer: $40 per month, paid annually
Startup: $80 per month, paid annually
Agency: $160 per month, paid annually
Hot Features for Proto.io:
More than 250 UI components mimic the behavior of their native counterparts
Design virtually any web or mobile event or action
Preview, share, and get feedback on designs with user testing integrations
Proto.io is popular for its prototyping and wireframing capabilities and is especially useful for user experience (UX) testing. You can gather user data before sending your final design to developers, which helps everyone make informed design decisions.
Proto.io is cloud-based and allows multiple users to access the same document simultaneously, making collaboration possible and easy.
Why we like it: Designers have the option to add their designs to systems. They can also have more than one designer access a document simultaneously, making for easy collaboration.
For web
Solo: $13 per seat, per month, paid annually
Team: $23 per three seats, per month, paid annually
Unlimited: $67 no seat limit, per month, paid annually
Hot Features in Moqups:
Free plan comes with 5MB of storage
Drag-and-drop user interface
Integrates seamlessly with Dropbox, Google Drive, and Slack
Moqups is a web-based tool that allows you to build wireframes, mockups, and prototypes within the same environment. You can make designs such as wireframes, diagrams, flowcharts, sitemaps, mockups, graphs, and charts.
It has a built-in library with thousands of design elements, and it's easy to organize your projects with search and drag-and-drop features. It also permits integrations and facilitates collaboration with tools like Dropbox, Google Drive, and Slack.
Moqups offers a free plan with one project and 5MB of storage. Upgrading to the Pro plan for $16/month (billed annually) gets you unlimited projects for a single user.
Why we like it: It's cloud-based, allowing you to work from anywhere, anytime.
For web, macOS, and Windows
30-day Trial: $0
2 Projects: $9 per month or $90 per year
20 Projects: $49 per month or $490 per year
200 Projects: $199 per month or $1,990 per year
Hot Features in Balsamiq:
Explore hundreds of UI components and icons from the Balsamiq community
Use the drag-and-drop interface to build mockups and wireframes in record time
Create interactive prototypes with the Balsamiq Linking feature
Balsamiq helps developers, designers, and creatives visualize their ideas quickly with low-fidelity wireframes. Instead of focusing on finer details characteristic of higher-fidelity sketches, Balsamiq's interface sticks to the basics.
Its interface and elements imitate a hand-drawn style to emphasize content and structure over other aspects, making it handy for the beginning stages of a build. All plans allow unlimited users, and Balsamiq offers a 30-day free trial.
Why we like it: It's simple and clean interface is ideal for beginners. We also love the built-in UI feature that allows you to test wireframes on various screen sizes.
For web, macOS, and Windows
Starter Plan: $0
Basic: $19 per editor per month
Advanced: $29 per month
Professional: $69 per editor per month
Enterprise: email for custom pricing
Hot Features in UXPin:
Advanced interactivity lets you more actively simulate the user experience
Use built-in libraries to incorporate interactive elements, colors, and icons when you're short on time
Show conditional flow logic with UXPin's embedded user flow capabilities
UXPin is a powerful prototyping and wireframing tool. With it, you can construct maps from a library of user interface components that you can combine into UX patterns, run tests on your wireframes and collect feedback from subjects, and collaborate with teammates in real-time.
Many of UXPin's elements incorporate advanced interactivity, so you can more actively simulate the user experience as you build your interface.
All plans allow unlimited prototypes and viewers, and each increasing tier enables more advanced features like conditional logic, variables, and design systems (style guidelines for your whole team).
Why we like it: UXPin makes it easy to create basic wireframes and prototypes. It also has a built-in editor for CSS code snippets.
14-day Trial: $0
Pro: $5 per editor per month
Team: $5 per month
Hot Features in Cacoo:
Track changes to review previous versions of your diagrams
Export the most popular file formats
Integrate your favorite programs like Slack, AWS, and Microsoft Teams for collaborative work
Cacoo is a wireframing and diagram tool built for collaboration. You can easily add elements from desktop, iOS, and Android libraries, and team members can track and comment on live changes. It also integrates with Microsoft Teams, Dropbox, and Adobe Creative Cloud.
Why we like it: Its collaboration capabilities make it easy to share changes and feedback.
For web, macOS, Windows, and Linux
Solo: $0
Basic: $8.25 per month or $99 per year
Pro: $19.08 per month or $229 per year
Team: $41.58 per month or $499 per year
Hot Features in Fluid UI:
More than 2,000 desktop and mobile elements to choose from
Mockup screen transition options for visual flair
Collaborate efficiently with built-in collaboration tools
Those needing detailed mockups can try Fluid UI, a high-fidelity prototyping tool. Fluid UI offers a library of over 2,200 desktop and mobile elements for fine-grained designs, and you can upload your own graphics.
In addition, transition screens are added to presentations. Finally, the built-in collaboration tools will help your team flesh out your website.
Why we like it: We like the interactive functions, built-in elements, and user-friendly interface.
Free Wireframe Tools
Gliffy
MockFlow
Jumpchart
Wireframe.cc
The tools mentioned above are all paid — at least if you plan to have more than one or a few projects.
However, there are some excellent wireframe tool alternatives you don't have to pay a cent to use. If you're primarily interested in wireframing functionality over other possible complementary features, here are some options:
For web
Hot Features in Gliffy:
Drag-and-drop diagram tool makes it easy to create wireframes quickly
Integrate with the most popular tools like Basecamp, Jira, and WordPress
Create process flowcharts, workflow diagrams, and swimlane diagrams using the free online app
Gliffy is a free online diagram tool with an option to upgrade to the full feature version for $8 per user, per month. The free version is capable of making mockups — it has elements for flowcharts, containers, and forms, plus other interactive features. Users can upload their own images as well.
Why we like it: A nice alternative for easy-to-create wireframes. The callouts feature is great for leaving comments and feedback.
For web
Hot Features in MockFlow:
Use preview mode to present, play and review designs and mockups
Track edits and incorporate feedback with the revision tracker
Assign role-based permissions to collaborate with your design team
MockFlow is an online wireframe and sitemap builder. You can use it to plan your site on a whiteboard-like interface with low and high-fidelity options. It's free, with full functionality starting at $15 per month.
Pros: You can quickly build visual mockups, and many people find it faster than designing with CSS code.
For web
Hot Features in Jumpchart:
Export your designs to your preferred CMS with a powerful API
Guide writers with placeholders for headers and body copy directly in the design wireframe
Assign tasks to contributors to know who's doing what
Jumpchart's free version allows for one project with up to 10 pages and two users. Jumpchart is more focused on sitemap structure than individual page design and can help you see the big-picture of your site before honing in on the details.
Why we like it: Its design is intuitive and easy to use. A good option for smaller projects.
For web
Hot Features in wireframe.cc:
Limited color palette so you can focus on the design and functionality
See only what's important on the screen with a context-sensitive UI as you create your wireframes
Move quickly through mockups with wireframe templates for web, mobile, or custom screens
Wireframe.cc provides an ultra-minimal interface that is very straightforward to use — it's about as close as you can get to a literal paper-and-pen prototype.
Premium versions run from $16 to $99 per month for extra functionality. The free version is likely too basic for long-term use, but it's a good resource for cash-strapped teams to get started on designs before upgrading to a paid tool.
Why we like it: The intuitive layout is perfect for beginners to create easily, share, and export wireframes.
The Best Wireframe Tools for Your Designs
There are plenty of wireframe tools for designers available, so take your time evaluating what's on the market. Avoid choosing a program because it's popular.
When considering "free" tools, remember that most options offer a set of basic features and ask you to upgrade to a paid plan to access the best functionality. These freemium: tools are great to get you started, but consider spending money on the perfect solution from the get-go that will grow with you.
Editor's note: This post was originally published in October 2020 and has been updated for comprehensiveness.