WordPress is one of the most user-friendly and cost-effective platforms out there. It's suitable for all kinds of things, from blogging to displaying photos to setting up an online store.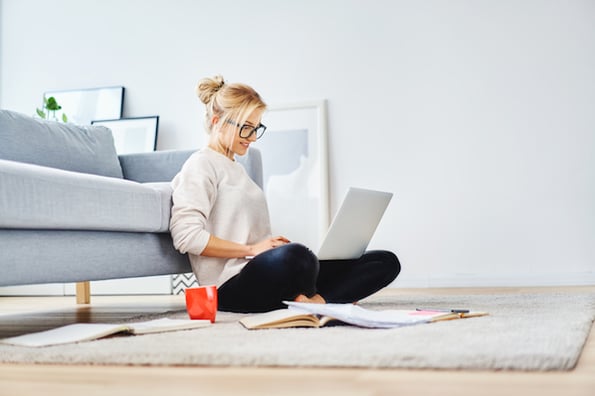 You may have already experimented with the popular and mighty WooCommerce plugin. It's easy to use and has a vast array of options to personalize the buying and selling experience. You can get the bare bones of your online store — a shopping cart, product display, and a checkout procedure — for free.
However, you may decide that you want to bring your e-commerce store to the next level and maximize the true potential of the platform. Once you go down this route, you will quickly discover that the number of WordPress WooCommerce plugins seem to be limitless!
How can you choose the best one for your needs?
We've curated this list to help you navigate the boundless ocean of WordPress WooCommerce plugins.
Top 19 WordPress WooCommerce Plugins
HubSpot's WooCommerce integration is a powerful tool for WooCommerce users looking to get more out of their online store. By adding HubSpot, you'll have the ability to track orders and customers, run shopping cart abandonment, create smart lists, run automated workflows and more.

Usually, you'd need several plugins to bring all this power to WooCommerce, but this integration has everything you need in one easy-to-use platform.
One feature that is especially powerful for users is the abandoned cart functionality. You can track what customers are close to buying and create automations to close the sale. It also can provide insights for your business on what items are most frequently left in the cart — so you can adjust your strategy with those items.
You want to connect to as many of your customers as you can. And what better way to do that than through social media? A WordPress Social Login plugin supports Facebook, Twitter, Google, LinkedIn, PayPal, and Amazon. It even allows one-click registration for a simple and seamless way to connect. You'll find that you're able to accomplish a lot through a very easy checkout experience, where customers don't need to jump through too many hoops.
Competitive pricing is a huge draw for online shoppers. The internet makes it easy for them to shop around to find the best deal. Dynamic Pricing is a WordPress e-commerce plugin which can really help you leverage the power of promotional pricing. You can easily offer discounts to special customers or cross-promote by bundling certain items together.
The UserPro WooCommerce add-on lets you easily integrate your WordPress Website with the UserPro community.
This plugin offers users front-end login and registration and even gives them the ability to create their own user profile. This versatile plugin comes with many other features, such as elegant profile cards, post author cards, and a profile dashboard.
And there are multiple templates and models for displaying, and even promoting, individual members. If you want an e-commerce store that is truly interactive and engaging, this is an easy way to accomplish that.
Smart Sale Badge enhances the WooCommerce Sale badge by displaying how much a user will save on each item. This is a proven sales technique that you can now apply to your online store.
There are few things that online shoppers crave more than a streamlined checkout process. The Sellkit Checkout Optimizer streamlines the WooCommerce checkout experience with conversion in mind. Remove checkout friction with simple checkout forms, sticky cart, skip cart, express checkout. and a variety of payment options.
This is the ideal plugin if you want to harness the power of online auctioning. It's ready to use out of the box, complete with widgets and auction filters.
This plugin will automatically detect your location to make your e-commerce site compliant with EU VAT. It will also display items with the correct VAT price on the first page.
Another way to personalize the shopping experience for your customers is through this easy-to-use widget. It displays account information along with links to their shopping cart and checkout.
The WooCommerce Table Rate Shipping plugin has the ability to determine the shipping cost of a product depending on the product's weight, quantity, destination, cart total, and more. This plugin comes with a feature for applying shipping rules to logged-in users thus enabling you to reward loyal customers and encourage site registrations.
Other notable features of the plugin range from importing/exporting shipping methods, hiding shipping methods, and forcing the usage of shipping methods to uniquely named shipping methods, advanced shipping rules, using shipping classes, and more.
This plugin allows you to set maximum and minimum product quantities, or even set quantities in increments. It features advanced settings by which you can create multiple rules for all your products.
This 5-star rated plugin will make your online store unique and visually appealing. Add style and pizazz by decorating your site so it will be memorable and customers will keep coming back.
This WordPress e-commerce plugin makes use of the power of 3D to show off your product. If you're selling an item of clothing or an electronic device and want to make it stand out from similar products on other websites, this plugin is the one for you. It adapts easily to different devices, so your products can be viewed just as easily on a phone, tablet or laptop. It has options for shortcode and custom styles.
A WooCommerce WordPress plugin that makes the checkout process even more seamless. Customers can use their Amazon account to make payments in your online store.
If you're looking to monetize your WordPress site with Amazon as an affiliate, see our recommended Amazon affiliate plugins for WordPress.
This WooCommerce WordPress plugin offers a simple, low-maintenance way to keep in touch with customers. Just by checking off a box at the bottom of the page at checkout, customers can subscribe to your online store. You can even use it to send out automated welcome emails.
This WordPress e-commerce plugin will allow you to give your customers a personalized and visually appealing experience. It enables you to create designs by grabbing images from your favorite social networks. Customers can even use your pre-made templates to create their own designs.
This highly customizable plugin includes unique features such as Google web fonts and multiple product views. This plugin is yet another option to make your e-commerce site stand out from the crowd.
This unique plugin will get your customers engaged by creating unlimited custom badges. The categories and uses of these badges are completely up to you. Your customers will have fun and you will have an increase in sales.
The WooCommerce Checkout Field Editor by Acowebs offers a hassle-free way to manage the check-out page fields of your WooCommerce store. The form fields can be handled pretty easily using the drag and drop feature and even includes diverse UX options to separate your store from the competition. The React JS-based UI of this plugin makes checkout easy, stable, and frictionless for your customers.
Try out the best WordPress WooCommerce plugins on your e-commerce site and let us know how it goes. We're willing to bet that your customers will come back again and again.