Imperva found that nearly 52% of internet traffic comes from spambots. Spammers create these bots to perform malicious activities, like phish for your customers' credit card information or hack your website to request a ransom in return for your stolen data.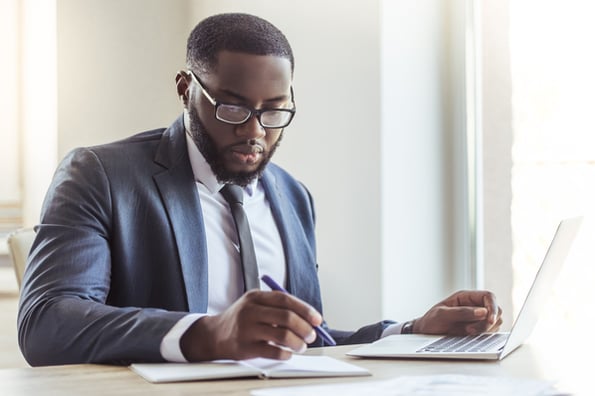 Over the years, WordPress security systems have combated these bots with CAPTCHA spam protection. That's when visitors answer a simple question or enter a combination of letters to verify that they are human.
That method didn't work well as visitors became annoyed with answering questions every time they completed a registration form or the checkout process on a website. CAPTCHA resulted in a decrease in new leads and sales for businesses. Plus, with advancements in AI technology, bots eventually found ways around CAPTCHA.
Today, businesses have to strike a balance between a visitor-friendly experience without compromising the security of their WordPress website. The WPBruiser plugin fulfills both goals without the use of CAPTCHA.
In this post, we'll discuss why you need a no-CAPTCHA, anti-spam plugin and the key features of WPBruiser that will secure your site from hackers and provide a positive visitor experience.
Why You Need a No-CAPTCHA Anti-Spam Plugin
WordPress posts have a well-known reputation for having spam comments. Spambots are designed to visit your site and leave spam comments on your posts or fill out forms with fake information on your site. Some of the messages include unsolicited product advertisements, while others play a small role in a larger security attack.
The hundreds of spam comments and form submissions deplete your website's database space, slowing down your page load speed which affects the visitor experience. So, website owners are forced to spend time deleting the spam messages.
In the past, these issues were solved through traditional spam protection tools, like CAPTCHA. However, the question requirement created an additional step for visitors before they could comment on a post or purchase an item. CAPTCHA hindered the visitor experience and businesses witnessed a negative impact.
A no-CAPTCHA, anti-spam plugin offers an automated solution that prevents spambots from leaving multiple comments from the same IP address. It limits the number of comments per IP address per hour. These must-have WordPress plugins also let you set certain restrictions, like banning specific phrases or IP addresses. That way, you can regain control of your website and create a valuable experience for your visitors.
What is WPBruiser?
WPBruiser is a no-CAPTCHA, anti-spam plugin that uses algorithms to identify spambots and protect your website from brute force attacks. It eliminates spam comments and form signups without requiring visitors to answer a question.
Most anti-spam plugins detect spambots after they've submitted comments and forms on your website, but WPBruiser prevents the spambots from leaving spam in the first place. So, you don't have to worry about unnecessary spam taking up space in your database.
Key Features of the WPBruiser Plugin
No one likes being bombarded with spam on their site. WPBruiser can offer you the right tools with this security issue. Below are a few key features of the plugin.
Enhanced Security Measures
Once installed, WPBruiser immediately starts working to prevent spam on your website. It integrates with standard WordPress forms, like login, registration, forgotten passwords, and comments. The plugin isn't visible on your website, so it doesn't interfere with the visitor experience.
Source: Envato Market
Brute Force Protection
A brute force attack involves a cybercriminal using a bot to systematically check all possible passwords or passphrases to hack into your website. Fortunately, WPBruiser automatically detects brute force attacks and blocks IP addresses involved in prior brute force attacks. You'll even receive email notifications when the plugin detects a brute force attack to help you take action quickly.
Source: Envato Market
Advanced Reporting
WPBruiser offers you a detailed report with all the blocked spambot attempts. In the WordPress dashboard, you can see the effectiveness of the plugin because it displays the IP address of the spambot, the date of the spam attempt, and the reason WPBruiser blocked it. You can even view the blocked content from the spambot. These reports keep you informed and help you make better security decisions for your website.
Source: Envato Market
Premium Extensions
WPBruiser is a free WordPress plugin to help you protect your website from spambots. With premium extensions, you can integrate with other popular plugins. For example, you can connect WPBruiser with WPForms to prevent spam form submissions. There are also extensions to protect your e-commerce store and membership site.
Spambots cause problems for website owners and create a negative visitor experience. With help from WPBruiser, you can identify spam before it enters your database and block specific IP addresses to prevent brute force attacks. It's better to be proactive against potential hackers, so take action to secure your website today.