Website visitors like engaging with content through comments, which is why we recommend a WordPress comments plugin like wpDiscuz.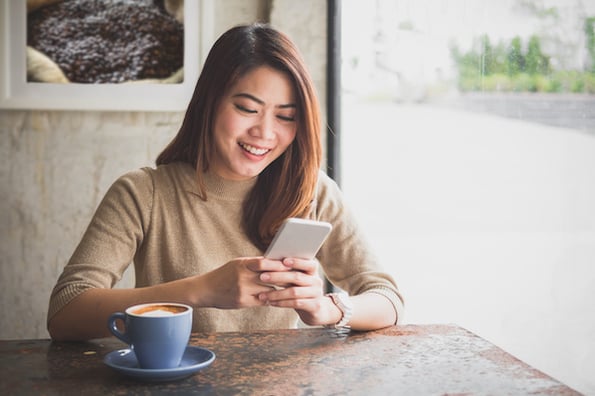 But hold on, doesn't WordPress already have its own default comment system? It does, however vanilla WordPress comments are a bit outdated. For example, visitors can't vote on comments, share comments on social media, or subscribe to comment replies — all functionalities that can boost engagement.
For a more user-friendly, modern comment system, you'll want to expand the comment system functionality in WordPress. The wpDiscuz WordPress plugin adds interactive comment boxes to your pages, enables comment voting for visitors, customizes to fit your brand style, and more. Best of all, you get all these functions and more without writing a single line of code.
In this post, we'll cover the key features of wpDiscuz so you can add the comment functionality on your site.
What is wpDiscuz?
wpDiscuz is a comment plugin for WordPress. This responsive comment system offers a real-time discussion function for your visitors to post, share, and vote on comments. You can also customize comment form settings, filter comments by posting date, and enable sharing options for visitors to promote comments.
wpDiscuz is notable for its speed and clean appearance, and being a clear upgrade to the existing WordPress comments interface. You get a decent variety of built-in styling and layout options, plus the ability to customize the appearance of your comment sections and forms to your liking with custom code.
Key Features of wpDiscuz Plugin
wpDiscuz makes it possible for visitors to engage with each other and with your brand on your site. Here are a few key features of this must-have WordPress plugin.
wpDiscuz Comments
Out of the box, wpDiscuz comes with three modern comment section layouts to pick from. You can choose different layouts for different pages and posts and customize these sections with your own CSS if you'd prefer.
As for leaving comments, users can start their own comment threads or reply to existing comments. wpDiscuz allows for highly nested comment sections which lead to more in-depth and involved discussions. Admins can also enable comment voting and pin comments to the top of threads. Users may sort comments by post data and votes.
Another notable new feature of the plugin is inline commenting — when publishing your post, you can highlight a section of your copy with a small CTA. By clicking this CTA, readers can leave a comment for that particular section. It's a rather unique and interesting way to engage with your commenting audience.
wpDiscuz Comment Moderation
A comment system isn't much use without a moderation system to regulate it. WordPress has built-in comment moderation tools including approving comments, as well as deleting comments and marking comments as spam, and wpDiscuz builds on top of these.
For instance, you can let guests edit their comments (and set a time window to allow edits after the comment is made), set a maximum number of comments users can leave per post or per site, stick comments to the top of threads, and close threads while keeping existing comments visible.
wpDiscuz Forms
To submit a comment, site visitors use a comment form that you can customize. wpDiscuz comes with an intuitive admin interface for building your comment forms.
Using the form builder, you can change comment form layouts, comment fields, and submit buttons. You can even drag and drop comment fields to change the order or move to other columns. Admins are allowed unlimited content forms, and can attach different comment forms to different posts.
This plugin also includes general settings options to configure all your comment forms. You can hide the Leave a Reply header text, show the logged-in username above the comment text field, and set a minimum or maximum number of characters for a comment. You can also enable free invisible anti-spam protection to prevent spammers from flooding your site with unwanted comments.
Another standout feature of wpDiscuz comments are its social login options, which you can see in the top right of the screenshot above. With them, you allow users to log in with Google, Facebook, Twitter, Instagram, and other popular social media platforms. The social login feature also gives the option of requiring users to agree to an automatic account using their shared information, which makes the sign-up process GDPR compliant.
wpDiscuz Ratings
wpDiscuz comments can include star ratings of the page/post. Admins can add a star rating field in the comment form builder so that a user can place a quick rating while leaving their comment.
You can also turn on a stand-alone post rating system, which displays a rating directly underneath the post content and lets users leave a star rating without posting a comment. You can see this article rating at the top of the screenshot below:
Additionally, the wpDiscuz rating system is coded to appear in Google rich snippets, meaning ratings for your posts will appear in search results and grab people's attention.
wpDiscuz Following and Subscribing
To keep users engaged with your site, give them the option to "follow" comments and receive notifications about activity in relevant threads. Users can choose to be notified for new comments, replies, mentions, and follows, all manageable from one place in your dashboard.
If you turn on the mentioning option, users can mention others by name with the @ symbol, and are notified if they're mentioned in a comment. Visitors may also subscribe to comments, meaning they'll be notified when a reply appears without having to leave a comment themselves, and follow users, meaning they'll get notified when that user posts a new comment.
wpDiscuz Styles
Comments in wpDiscuz can be customized to match your brand appearance. There are two general styles, default and dark. If your website's background color is dark, you'll want to use the dark style to match.
Many aspects of your comment thread can be controlled with custom CSS, including comment backgrounds, text, and buttons. The plugin also detects all available user roles to allow you to manage commenter labels and name colors by roles. For instance, an editor role who comments on your site could be designated as green while an author is labeled as blue.
wpDiscuz Phrases
For easy translation across your comment section, wpDiscuz includes "phrases," built-in text that you can modify in your dashboard. When a phrase is changed for translation, it updates throughout your site.
In the dashboard, you can set common phrases for your forms, comments, emails, dates and times, and more, as pictured below:
wpDiscuz Addons
wpDiscuz extends the functionality of your comment system with premium addons. Each addon includes a live preview that you can try before you purchase.
For example, the Ads Manager addon creates advertising banners on different locations of your comment box for your business to earn additional revenue. The Emoticons addon allows your commenters to express their thoughts with emojis (you can even add your own custom emoticons to the toolbar).
wpDiscuz Statistics
Finally, wpDiscuz comes with some basic analytics to track engagement in your comment section. You can follow comments and comment authors, plus visualize how users are engaging with your posts. These stats are useful for finding your most active users and seeing where they're active.
Boost engagement with the wpDiscuz plugin.
The wpDiscuz plugin offers an intuitive interface to design your comment boxes, adapts to your visitors' mobile screens, and includes premium add-ons for extra functionality. On top of that, you don't even need any coding skills. Give your visitors a reason to stay on your website.
Editor's note: This post was originally published in December 2019 and has been updated for comprehensiveness.