With more than 800 million users, Facebook is a major player in the world of social networking. Businesses looking to market using Facebook have one major tool at their disposal: the Facebook Page. Facebook Pages were specifically engineered for businesses. These pages provide a public home on Facebook for a business, and they allow businesses to publish content and receive comments and feedback from fans and customers.
Facebook Pages are a simple tool, but they allow for many interesting business opportunities. So we combed through the web to find 15 Facebook Pages that you absolutely MUST see. Put simply, these pages are awesome. Each of them has different strengths, but they're all AWESOME.
The 15 Best Facebook Pages You've Ever Seen
1. L.L. Bean
Why it's Awesome: This is an example of a great like-gating image that also includes an email opt-in form as well as Twitter and YouTube links above the fold. The page also uses a sidebar image to connect to a relevant and timely promotion and includes a custom tab to support its new free shipping program.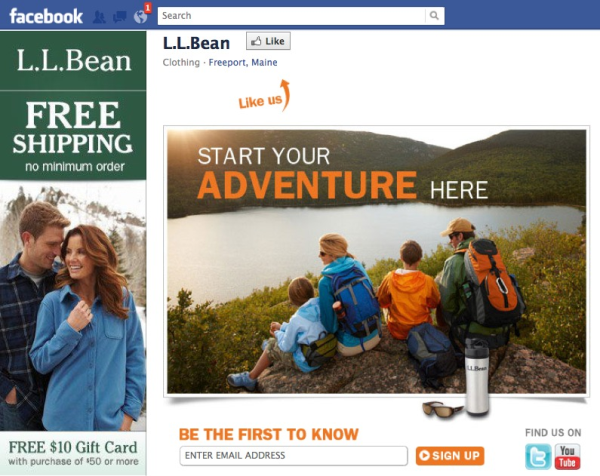 Why it's Awesome: Great Facebook pages aren't only for huge companies. Travel agency Intrepid Travel has put together a great page complete with an awesome like gate, a special tab to meet and connect with other travelers, and a tab that lets users book a trip directly from the Facebook Page.
3. Threadless
Why it's Awesome: T-shirt company Threadless makes great use of the image gallery at the top of their Facebook Page to showcase some of their products. Threadless also carries over important functionality from its core website, allowing users to vote for t-shirt designs and enter design contests. Threadless does a great job of creating a fantastic user experience that doesn't require the user to leave Facebook.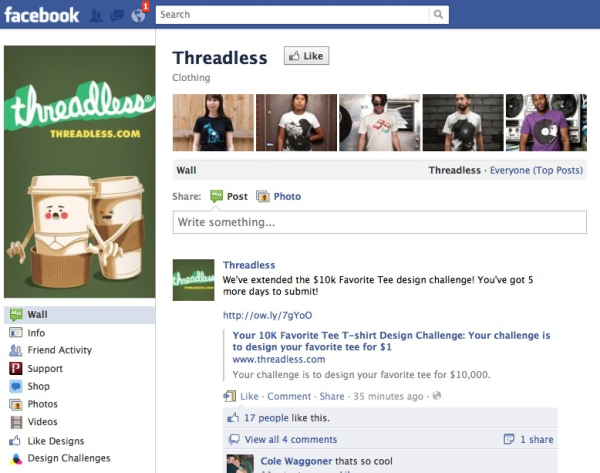 4. Nutella
Why it's Awesome: How can a hazelnut spread have an awesome Facebook Page? Well it does. Beyond a sweet looking like gate, Nutella has a special tab outlining the rules of its Facebook Page, setting expectations with its fans. The company also shares a ton of great images on its wall that generate a huge amount of engagement.
5. Zappos
Why it's Awesome: Zappos is known for great customer service. That extends to its Facebook Page. Zappos has an amazing like gate that sits next to a featured photo submitted by one of its fans. Users can also easily join the company's VIP program from the page.
Why it's Awesome: The NHL rocks Facebook. They have a like gate with a very compelling call-to-action. They also have a customer photo generator application that allows users to customize their Facebook profile picture with their favorite NHL team.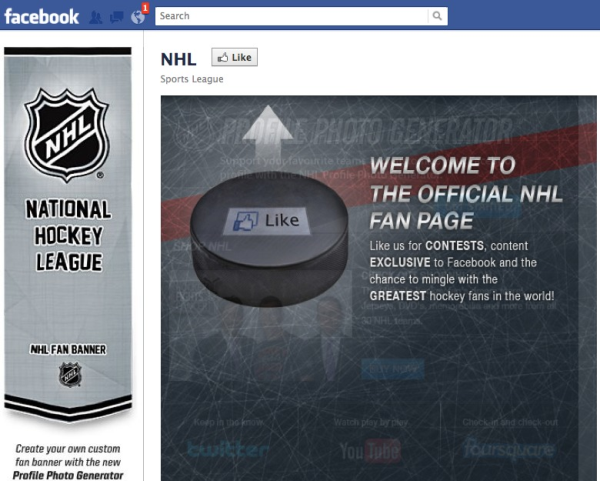 Why it's Awesome: Everyone likes TVs -- but not always on Facebook. Samsung Televisions does a great job of integrating a contest into its page. Additionally, Samsung provides custom tabs for more in-depth product information and even support questions!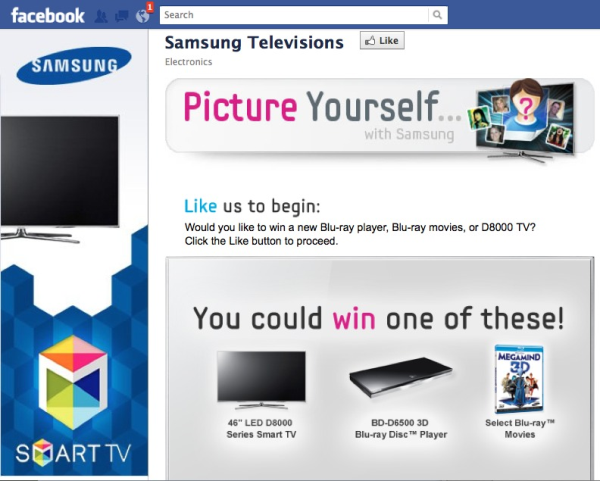 8. Bing
Why it's Awesome: Bing might just have the coolest welcome page on this list. It uses social proof and data from Facebook to actually show why people like the Bing page. Bing also uses like gates within its custom tabs and integrates its social search product into its Facebook Page.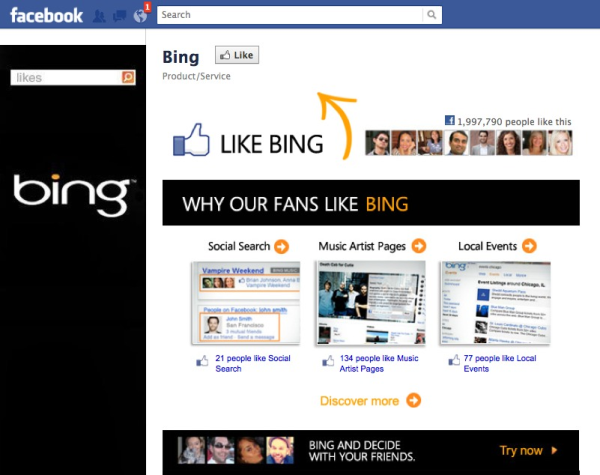 9. Starbucks
Why it's Awesome: You have to love a fan page that lets you manage and share your gift card information. Starbucks was an early social media adopter, and it comes through in the polish and features of its Facebook Page. Beyond an awesome gift card app, Starbucks uses its page to run contests for seasonal products and also offers a slick store locator application.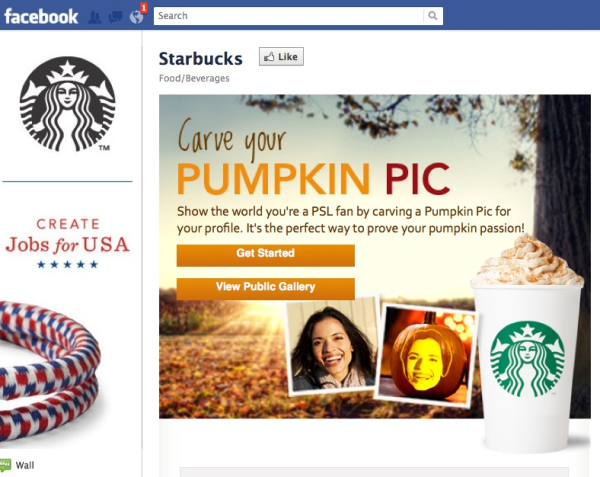 10. Livescribe
Why it's Awesome: Facebook commerce is a huge opportunity for many businesses. Livescribe does a great job of integrating the product shopping experience into its Facebook page ... and then make it social! This is a great example of a robust page that, in many ways, functions like a business website.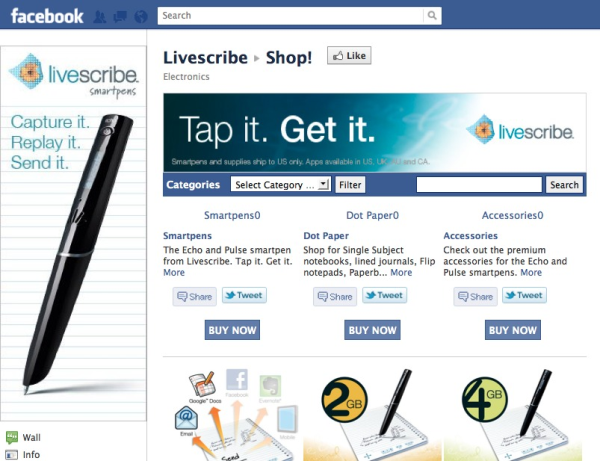 11. Burt's Bees
Why it's Awesome: Your customers can be your best marketers. The Burt's Bees Facebook Page uses a customer tab to aggregate the global online word-of-mouth buzz about its products in an interesting and unique way. It also has a great like gate with a $2 off coupon as well as the ability to order products directly from the page.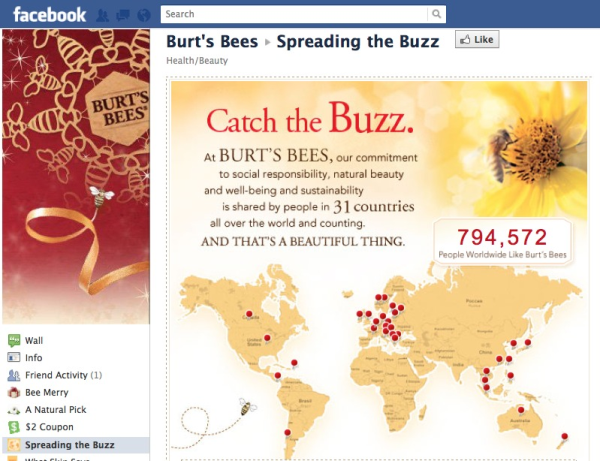 12. Clarisonic
Why it's Awesome: Sometimes the best way to build a community is through a shared cause. Instead of offering visitors a coupon, Clarisonic offers a donation to support a non-profit. Clarisonic also uses like gates throughout its page tabs to generate Likes prior to users entering its contests. Overall, the page is on brand and clearly displays the utility of the product.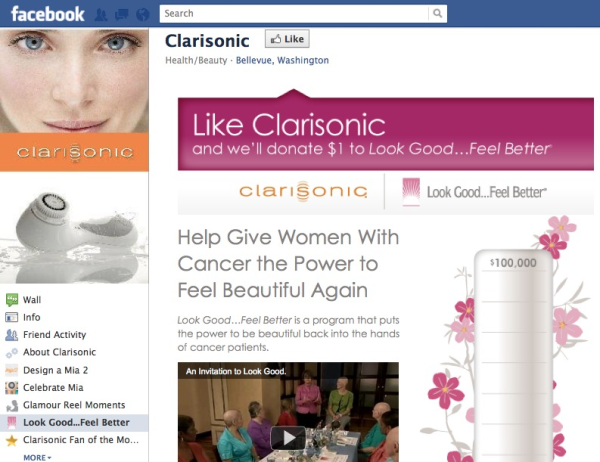 13. Community Coffee
Why it's Awesome: A great Facebook page can help bring a product to life. Community Coffee uses recipes and fun birthday ecards to help bring its products to life. Overall, this is a deep page with lots of content to keep engagement high.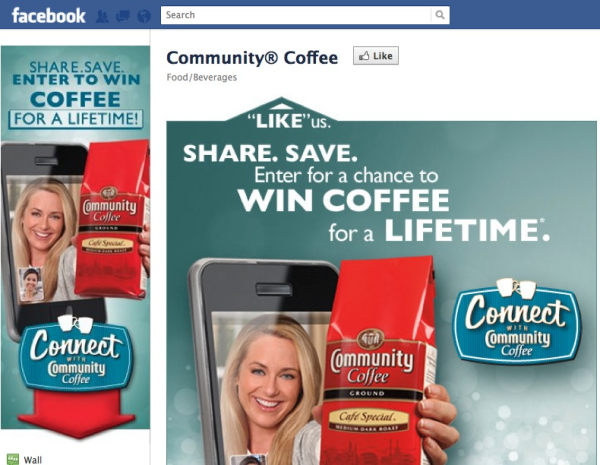 14. ecycler
Why it's Awesome: A page is only as good as its content. Recycling company ecycler is a terrific example of a Facebook pages with interesting and engaging content. It shares a TON of great videos that are both educational and entertaining.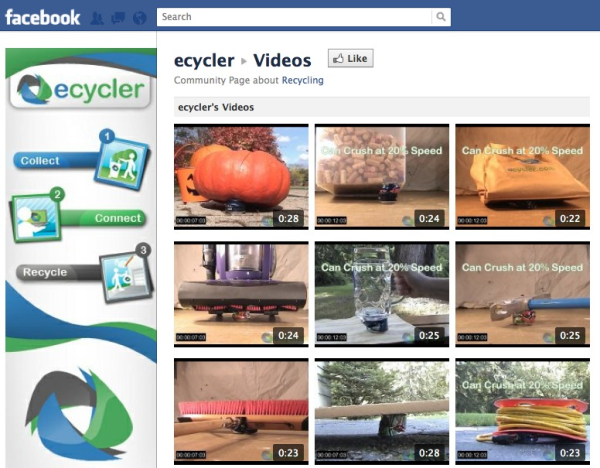 15. Mabel's Labels
Why it's Awesome: Mabel's Labels is a great example of going beyond simply asking for the Like. Its Facebook welcome page has a contest entry that collects contact information and gets opt-in permission for email marketing. In addition to this awesome welcome, Mabel's has a great Facebook store and awesome multimedia content.
Use these awesome page examples as inspiration to finally create a Facebook page for your business or as motivation to improve your existing page. You don't have to do everything. Instead, focus on the core needs of your fans and customers.
What are some of your favorite Facebook Pages? What makes them so awesome?