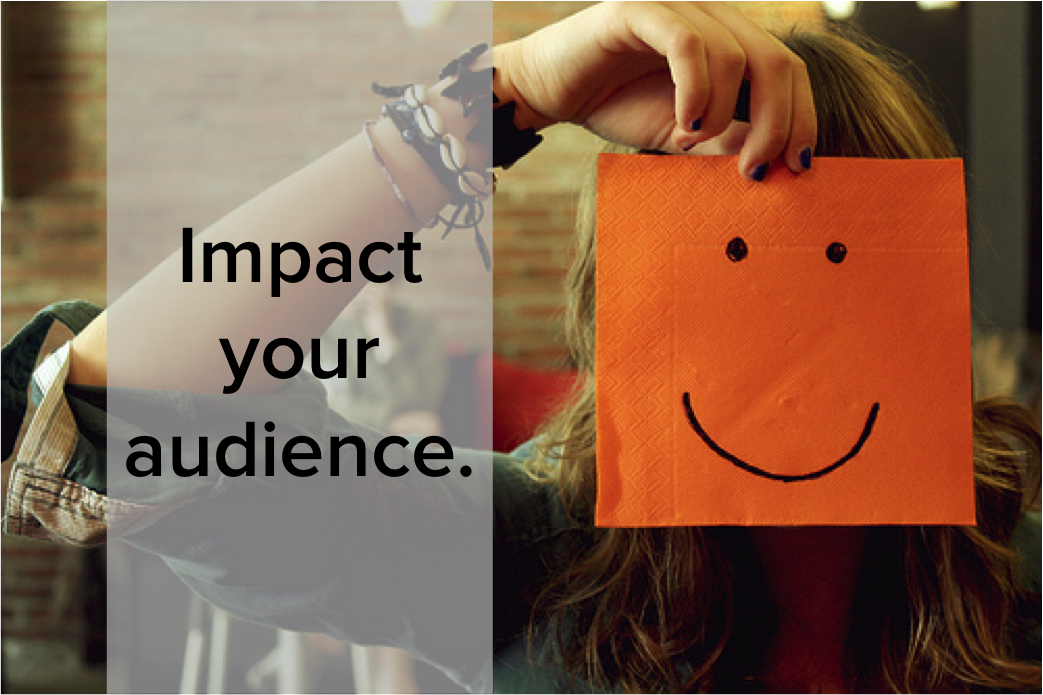 I could watch product videos all day long. If possible, I'd watch the length-equivalent of The Godfather Part III in product videos at work (assuming they were good enough and my boss allowed it). I'm guessing you may want to watch many of these videos too but may not have that much time on your hands? Not to worry. I thought I'd save you the effort and curate some of the best videos I've found for marketing a product or new release.
Think of it as an A/V club for marketers.
There are a lot of product videos to choose from, and the list could go on and on -- but I've refrained from highlighting too many of them. These videos I chose range from low- to high-budget. They include products that change society and products that make individual lives a little better.
Ultimately, what makes this collection so noteworthy is the unique narrative each manages to create -- not just about the individual features and components of their products, but also about their larger positioning in the marketing of them and in the lives of the people who use them.
Arguably Boring Products, Inarguably Brilliant Videos
Some product videos write themselves -- the introduction of a brand new iPhone, for example, or the big reveal of Google Glass. But what if your product is a little less ... splashy? These hall-of-famers are here because they shook off the classification of "ordinary" and let their enthusiasm for the products shine through. The result? Infectiously endearing videos that spread like wildfire.
Blendtec | Will it Blend?
I'm digging into the archives for this one, but in the world of videos that add life to a product, few have done it better than Blendtec. The company's CEO, Tom Dickson, became a YouTube icon back in 2006 with the introduction of his "Will it Blend?" series. Since then, Blendtec has expanded the tremendous success of these videos to other channels, enabling viewers to suggest things to blend on Facebook. The company even has its own Wikipedia page dedicated to the series.
The success of this video comes down to two things: a clear, unwavering message and a company with a personality. In seven years, the series has never changed. The point of each video and the underpinning of the product positioning is essentially "Why yes, it will blend." For years, we've been watching this product blend everything from glow sticks to an iPhone. The videos are minimally expensive, product-focused, and garner millions of views. In a recent interview, Dickson explained the history and success of the video series:
"'Will it Blend?' was developed accidentally by a new marketing director hired in 2006. I have always been one to try to break my blenders to find their fail points and determine how I can improve them. George, the new marketing director, discovered some of the wacky things I was doing to my blenders ... With a $50 budget, George bought a Happy Meal, a rotisserie chicken, Coke cans, golf balls, and a few other items, and they made five videos. Six days later, we had six million views on YouTube. Six years, 120-plus videos, almost 200 million views later, 'Will it Blend?' has been named as the number one viral marketing campaign of all time [by Ad Age]."
Here's Tom blending a recent Facebook request: Justin Bieber. The video earned 2.8 million views (and counting) on YouTube.
Dollar Shave Club | Our Blades are F***ing Great
More recently, a new company, Dollar Shave Club, made waves with this product video. I'll warn you now: they're not shy with the F-bombs or referring to "your handsome-ass grandfather," so you may want to throw in the headphones before pressing play. Having said that, what's singular about this product launch video is how well the company knows its audience and the problem it's trying to solve.
Dollar Shave Club was trying to crack into a demographic of young, professional men who habitually purchase big-brand razors at local stores. The problem they attempt to highlight is the absurdly high cost of store-bought razor cartridges. Thus, the company needed an absurdist, well-targeted product launch video to match.
CEO Michael Dubin, who studied improv with the Upright Citizens Brigade, wrote the spot himself and hired a comedian friend, Lucia Aniello, to produce the video. According to reports on Quora, the video cost approximately $4,500 -- and yet, it got more than 11 million views and coverage on countless media outlets.
Let Customers Tell Your Story
Instagram | Introducing Video on Instagram
At first glance, Instagram's video promoting the launch of "Instagram Video" (meta, I know) is a well-polished and highly produced video collage. And as such, it's pretty good. But all of that changes in the final scene when you learn that each moment in the video was created by the diverse and very much unproduced collection of Instagram users.
The story of Instagram is larger than the functionality of the product -- something the company demonstrates early in the video by symbolically pulling the viewers through the phone viewer itself into the stories it films. The company explains, "Over the past two-and-a-half years, Instagram has become a community ..." The community is what defines it. The community is what differentiates it. And the community is what is really on display in this product video.
(By the way, a big thanks to Dave Gerhardt, product marketer at Constant Contact, for pointing me in the direction of this top-notch product video via Twitter.)
Focus on Future-Changing Feature
Some product videos are great at encapsulating the entire personality and brand of the company, but that's not always necessary. In fact, some of the most effective videos hold off on showing the big picture and instead zero in on one important feature that is going to change everything for you. The key here? Show the feature in the context of the problem it solves.
Microsoft Outlook | Get Sweep
In 2012, Microsoft took a long-standing product, its email client Outlook, and gave it a shake-up in design and function. But who was going to believe that this new version of Outlook was at all revolutionary? Outlook has been around and unchanged for so long that it had fallen into the ho-hum category of "office supplies."
The company couldn't just say that the new Outlook was better. Rather, it needed to demonstrate just how radically it had changed. Knowing that a jazzed-up brand video would not make people look twice, Microsoft instead decided to showcase just one of the new features and, perhaps more importantly, the universally experienced problem it solves -- the overcrowded inbox.
What the Product Makes Possible
Despite the effectiveness in the cases above of focusing on a feature, the largest lesson in product videos is a time-honored one: It's not what the product does that makes it matter -- it's what the product makes possible.
The only reason the videos above were so successful was that the feature itself solved an acute pain that users had and the connection between that feature and what it made possible was so clear to see. For more complex products, the best product videos focus not on the product itself, but on the stories of the people who use it.
Google Chrome | Jess Time
Technology writer and NYU Professor Clay Shirky has a great chapter in his first book about the pervasiveness of communications tools in our lives. In it, he explains that technology doesn't truly get interesting until it becomes so ingrained in our lives it turns invisible. No product video shows this "invisibility" of really good products better than Google's "The Web is What You Make It" series.
The video below demonstrates how seamlessly Google and all of its products have melded into our lives and become a part of how we interact. It's a video about experience, not software, and that is arguably what the company truly creates.
GE | GE Stories: Healthcare
This is the second time I've written about GE product marketing. As I've said before, I can't watch a GE commercial without wanting to call up my dad afterward and talk to him about the wonders of modern life. How we can build anything. Solve anything. That is what GE understands so well in these videos: that the product symbolizes something bigger for society and it's that bigger message that we should focus on.
The video below starts out as a basic product demo, but at exactly 58 seconds in, one line changes the tone of the whole thing. "My name is Jocelyn, and I'm a cancer survivor." In the ad, one of the cancer survivors explains that she went to the GE factory to get "a complete picture of why I'm sitting here today." The power of the video is that it does that same thing for GE. It puts the product in the context of where it came from, how it was created, and, perhaps most critically, its reason for existing.
One of the wisest things I've ever read about product marketing came from the writer of a children's book. Antoine de Saint-Exupéry, creator of The Little Prince, said, "If you want to build a ship, don't drum up people to collect wood and don't assign them tasks and work ... teach them to long for the endless immensity of the sea."
The goal in crafting a perfect product video is not far off. Make it about more than the product. Make it about the problem, the solution, the experience, or the larger vision of what you're trying to build. Whether your video entertains or inspires, show your product in the light of what it solves or what it makes possible.
What do you think are some of the best product videos out there? Did they inspire you to buy from the company? Tell us in the comments!
Image credit: Marta and Sara