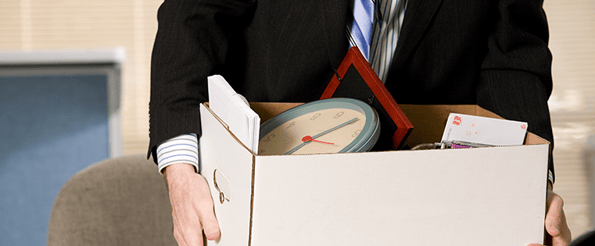 "But we delivered 48 marketing qualified leads in the past six months?"
"You're still fired," said the client.
"I'm sorry. We just don't understand."
"We didn't see any revenue impact," said the client.
And that's the bottom line. Even if your agency can meet or exceed the agreed-upon goals, you're still at risk of being replaced if you can't tie results to revenue.
This was a scenario Quintain Marketing faced earlier this year, which prompted president and creative director John Booth to reconsider how they worked with clients and how to prove ROI.
"Marketing has identified shifts in the buyer's journey and buyer behavior and has adjusted accordingly, and a lot of that can be seen in content or in inbound marketing," Booth said. "There has been a strategy shift, but the same isn't true on the sales side."
Sales methods and approaches in most organizations haven't changed, even though the leads marketing is delivering are now different: they're sourced and nurtured differently. And the line between marketing and sales is more fluid because of the change in buying behavior.
This presents an opportunity. Agencies have typically stayed on one side of the divide, but by refraining from crossing over, they have also made themselves vulnerable.
"There are plenty of companies out there that have little-to-no marketing, are under-performing, or have poorly performing marketing departments, and they're still in business," Booth said. "But when you don't have a sales department that is performing, you go out of business."
If agencies want to become indispensable, they need a better understanding of what sales needs to close inbound leads. Without it, they can't help their clients make marketing and business decisions that will lead to results that matter.
3 Things Agencies Need to Understand About Inbound Sales
Prior to founding Quintain Marketing with his wife, Kathleen, Booth held various positions in sales and business development. This problem was one he was familiar with. So Quintain Marketing experimented with a new agency structure: They hired a director of inbound sales enablement. They added sales consulting services, including sales enablement, sales alignment, measurement, and hiring assistance. This led to the agency being involved in more strategic relationships with clients, resulting in the agency's average retainer size increasing by more than 180%.
From this success, Booth recognized that there was a greater need for an inbound sales methodology and inbound sales training -- outside of their current agency relationships. He launched the Inbound Sales Academy in September to provide training and resources to sales reps, sales managers, and executives to empower them to close more inbound leads.
Booth realizes that most agencies are not staffed to be experts in sales and sales coaching, but an understanding of the language and concepts is key. Clients are ultimately interested in growth -- of revenue and number of customers -- and without familiarity with the core concepts of sales, agencies put themselves in a position to be irrelevant in business decisions. In addition, there are opportunities for agencies to be more proactive in understanding the gaps for consumers during the buying process, which could lead to new projects (tools, resources, content, etc.) that solve sales problems, creating a more seamless experience as prospects travel through the complicated buying process.
There are three key points that he thinks agencies need to better understand to provide better marketing strategies and to help clients find alignment with sales:
1) Sales Isn't Going Anywhere
While 67% of the buyer's journey is completed digitally, that does not mean that sales is somehow becoming less relevant or even "dying." For one, sales reps still have an important job in navigating internal barriers, helping the internal stakeholder get buy-in, dealing with legal, etc. They help to position their company's product as the individual solution for the buyer by providing very specific information.
But sales has changed, and the process is especially different for organizations focused on generating inbound leads.
2) Sales Needs a Better Understanding of Inbound Leads
"An inbound sale is initiated by the prospect," Booth said. "The sales process has already started, and you're not a part of it yet."
And this creates a challenge for agencies because while they might be helping the marketing organization generate leads, at the same time, most sales reps are sourcing their own leads as well. And in most companies, Booth says reps work less than 50% of the leads they are provided. Naturally, they are going to focus in on the leads they've generated because they know that lead better and trust the source of the lead.
Agencies need to help their marketing partners communicate the value of those leads, such as providing data that inbound leads or leads from a certain source, such as organic traffic, have a shorter sales cycle and have higher value amounts. Analyzing the sales team's metrics is a natural step for agencies to use their skills and further prove their value.
3) Sales Reps Need Access to Marketing Data
According to HubSpot's 2015 State of Inbound report, only 21% of respondents have access to their lead's website interaction history -- also known as their digital body language -- and 31% of reps have social media data.
Agencies should consider what they can do to provide sales with information that helps them better connect with prospects and provide more tailored information and solutions. While marketing has typically owned this data, it has huge implications in the sales process. How would a conversation differ if a rep understood that a prospect had read a product page or blog post on the client's site 10 times?
"Agencies can really put themselves in a very valuable position by recognizing that that data that they're generating has a great deal of value," Booth said. "Now, all of a sudden they are a real problem solver, and they're a part of the solution, and seen that way from the eyes of the client."