The job of an agency new business professional is akin to organizing chaos dictated by demanding pitch schedules. Compounding this, Q4 often brings a flurry of pitch activity known to ruin many a Thanksgiving or Christmas holiday.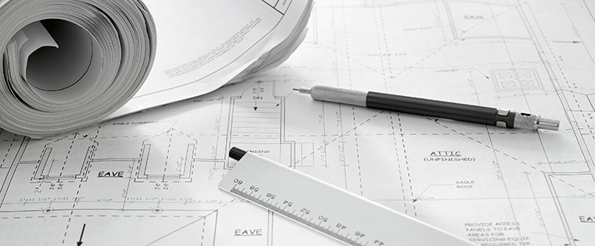 And while all this activity helps to fill the pipeline, the timing is unfortunate because it distracts you from the type of reflection and planning that are so important to setting you up for success for the next year or quarter.
I know. It's tough to add another project to your already overwhelming to-do list, but I urge you to make time to write your new business and marketing plan for 2016. Here are some reasons why it's well worth squeezing it into your 12-hour days:
It's the best way to measure your success. And I'm referring to the collective "you" here because it takes the entire agency to make new business efforts effective. An annual plan not only sets expectations for you but also for others at the agency who need to contribute to the agency's success.
You'll learn a lot! It gives you an opportunity to reflect on the past 12 months and accurately set projections for the year ahead.
It sheds some light on what the heck you do at your agency. For those who are not routinely involved in new business, it can seem like a black hole of mystery. Sharing your plan -- whether to an executive committee, department heads, or even the entire staff -- adds clarity and gives everyone something to aim for.
Your boss will be impressed. Don't wait to be asked. Get on your CEO's schedule to review your outline and discuss your intentions for putting this plan together.
Sometimes the hardest part is getting started, so I'm going to get the ball rolling for you by giving you a basic outline to follow.
8 Elements to Include in Your New Business Plan
1) Executive Summary
The executive summary has to be written last, but it should always come first in the business plan. By starting with a smart, concise summary, you're showing the same kind of respect for your audience's time and attention as you would if this were a RFP response.
2) The Team
Define the new business and marketing ecosystem at your agency. Who's on your team, and what do they do? How did you grow this year, and how are you planning to grow next year? Do you need to hire to achieve your new goals? What kind of operational efficiencies did you introduce?
3) Performance
Analyzing the past year will help you better forecast the year ahead. Where are your opportunities coming from? How many pitches did you participate in? Were they the right ones (in terms of revenue, cultural fit, creative opportunity, etc.)? Did you wait for requests to come to you, or were you more proactive? As you answer these, you'll start to see a profile emerge that will help you make better decisions about what to pursue and what to decline next year.

4) The Marketplace
What kind of trends are you seeing? Think about things like the trend towards project work versus AOR assignments. How does your agency need to adjust to stay competitive? Who are your competitors now? What agencies do you want to be competing against a year from now?
5) Revenue Goals
Crunch the numbers. Based on your historical win rate, how many pitches do you need to be in to meet your numbers? How much can you rely on organic growth? How much do you need to focus on proactive prospecting? Don't do this in a vacuum; spend time with your CFO and CEO to make sure you are managing their expectations as well as integrating corporate financial goals into your plan.
6) Meeting Those Goals
This is a biggie and probably where you'll need to sink most of your time. Dust off your selection criteria, and start doing your research. You want to determine the categories you're best suited to pursue (and why) or refine your ideal client profile, and then use that to define a super-targeted list of prospects. Another important point to include in this section is the level of support you expect from your colleagues in other departments such as strategy, research, and design. What's it going to take to make a compelling pitch to your prospects?
7) New Business Tools
What tools are you lacking to meet your goals? If you're planning on doing a ton of personal outreach, you'll want to invest in a good contact management database or CRM, an email program, a marketing automation tool, or other solutions. Maybe this is the year for a website redesign. Or, if you're getting invited to the pitch but not making it past the first round, maybe you need to learn how to tell your story better and invest in rewriting your case studies and credentials.
8) PR and Marketing
How will your agency's positioning serve you? Is it strong enough to differentiate you from your competition? Is it meaningful enough to inform your messaging? What kind of events should you attend? Speak at? Or do you create your own event? What kind of awards shows should you enter? Besides getting you mentioned in the usual suspects such as Ad Age and Adweek, what can your PR team do to get you exposure in vertical trade publications or at conferences?
This may seem like a daunting amount of work. That's why you need to start planning it out now. It's a little more daunting if this is the first time you've ever created a plan so know that it gets easier and easier each year.
I can't promise a last-minute RFP won't ruin your holiday season, but now it's a lot less likely that your new business plan will.