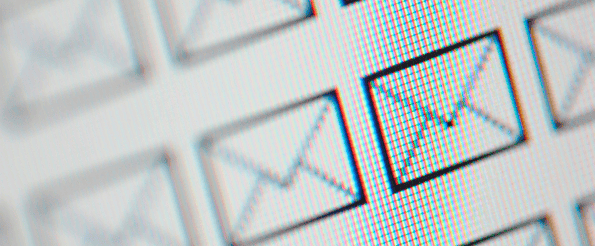 Ah, emails.
Love 'em or hate 'em (I fall into this camp), emails are crucial to sales, and reps have to be good at writing them. But emails are a difficult medium to master.
Thankfully, you don't have to do it alone. There's a whole world of email apps and extensions that make it easier for you to improve your writing. We've picked five of the best.
5 Apps That Improve Sales Emails, Fast
Everyone communicates differently; more importantly, everyone likes to be addressed differently. Crystal is a Gmail extension that aims to help professionals "communicate with empathy."
The app provides "personality profiles" for people you correspond with, which include tonal suggestions such as "Stick to the big picture" and "Project boldness and confidence"; writing tips like "Write with short casual language" and "Use data to prove a point"; and personality traits.
In addition, Crystal provides real-time feedback tailored to your recipient, provides brief summaries for all attendees in upcoming meetings. Salespeople in particular can benefit from the "Relationships" feature, which predicts how you and your prospect will be able to work together, and communication tips to keep the relationship productive.
Another relationship management app, Charlie sends salespeople one-pagers on their prospects before they meet. These profiles includes a brief biography of your prospect.
They also aggregate links to social profiles, recent news articles mentioning your prospect, your shared interests and hobbies, common connections, and social updates.
Charlie is useful for any rep looking to build rapport fast, but particularly helpful for high-volume salespeople or those working deals with multiple parties. In fact, Hootsuite Sales Director Beth England credits Charlie for helping her keep track of over 30 stakeholders on a multi-million dollar deal she successfully closed.
You can see an example briefing on HubSpot CEO Brian Halligan here.
Hemingway Editor is a free online tool that emphasizes readability and correctness. Paste any email into the reader and it will highlight sentences that are difficult to read, passive voice, adverbs, and overly complicated phrases. Hemingway also provides readability ratings by grade level. To get suggestions in real time, switch to "Write" mode and compose your emails inside the editor.
The Just Not Sorry Google Chrome extension will strengthen your writing and remove weak words and phrases such as "I think" and "Sorry."
The extension highlights weak words in your emails in the "Compose" window:
Hovering over underlined phrases reveals quotes that explain why you should avoid the phrase and provides a fun dose of inspiration.
Sidekick for Business provides reps with the tools they need to sell better and faster. Salespeople can use the Templates feature to track email performance by opens and click rates, and pit templates head-to-head against each other.
Handling many prospects or simply want to keep your templates in order? You can create folders to keep yourself organized, and store templates with easily customizable fields.
This post originally appeared on HubSpot's Sales Blog. To read more content like this, subscribe to Sales.