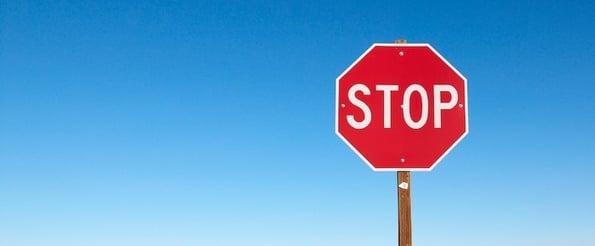 Most companies with large sales organizations invest millions in customer relationship management software (CRMs), strategic account management tools, integrated sales processes, sales enablement, and of course, sales training.
Most sales training is very good. Reps learn their company's playbook and the strong foundational skills for having meaningful business dialogues with prospects. Unfortunately, most sales training programs fail to teach reps something crucial -- that no matter how good you or your product are, the ultimate decision to purchase or not is up to your prospects.
Prospects are looking for the right partner to work with to solve their business challenges, but big purchasing decisions are always partly emotional, so there's no guarantee that your prospects will behave in a straightforward, logical, or rational way.
Anyone who has ever sold has at some point realized that there is no such thing as the perfect or easy sale. Nothing ever goes exactly as planned, but the strongest sales professionals are adaptable, flexible, and patient. To become a successful rep, you'll need to understand irrational behaviors in the selling process.
The following eight archetypes represent the types of executives that can slow down your sale, and what strategies you can use to sell to each one.
1) The Chief Indecision Officer
Characteristics:
Indecisive

Expects you to be always available, but is difficult to reach
You should:
Set deadlines

Offer time-limited discounts
2) The No-Influence VP
Characteristics:
Presents themselves as wielding a lot of power
Talks a lot about being very busy
Makes you jump through hoops, but can't actually authorize a purchase
You should:
Target other members of the organization with decision making authority

Use them as a way to gather information
3) The Skeptical VP
Characteristics:
Doesn't believe a word you say
Doesn't trust you or your company
Has a generally negative attitude
You should:
Remain positive and upbeat

Be as transparent as possible
4) The Overthinking VP
Characteristics:
Very detail-oriented and wants as much data as possible
Frequently thinks of new ideas, but doesn't make a decision.
You should:
Avoid getting caught up in a whirlwind of new ideas
Tell one consistent story to keep focus
5) The Director of Process Blocking
Characteristics
Attempts to block the sale with red tape and bureaucracy
Finds reasons to slow the decision-making process down
You should:
Find other people at the company to sell to
Provide information that very clearly lays out benefits
Create a sense of urgency
6) The Director of Wasting Time
Characteristics:
Creates hurdles and conducts meetings to slow down process and waste time
You should:
Don't conduct in-person meetings -- stick to the phone
Be very upfront about time barriers
7) The Director of Never Responding
Characteristics:
Never picks up the phone or responds to emails
Only contacts you if he needs something
You should:
Engage him if you can
Once you hit a certain number of touches, move on
8) The DIY Director
Characteristics:
Wary of outside partners
Skeptical that you can understand his business
Pushes to find an internal solution
You should:
Demonstrate the cost-benefit of outsourcing to professionals
Let them try a lower-quality internal solution, then check back in a few months to restart the conversation
We all believe that selling to the C-suite is the Holy Grail of sales, but often the people at the top can put up the biggest obstacles to a sales process. If you know how to engage these prospects, your sales process will be far less of a challenge.
This post originally appeared on HubSpot's Sales blog. To read more content like this, subscribe to Sales.