With all the hype around video content, it's tempting to think that blogging is over. But don't let this popular notion short-change your content strategy.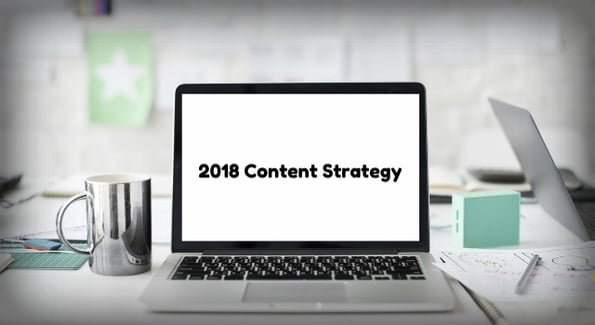 Your 2018 strategy should still involve blogging as usual. Because blogging is, and will remain, an essential game plan to reach your audience.
One only has to look at a couple of sobering statistics to realize this:
You have a

434% higher chance of being ranked

highly on search engines if you feature a blog as part of your website (

Tech Client

).




Businesses using blogs as part of their content marketing mix

get 67% more leads

than those who don't (

Hubspot

).
And if that's not enough reason to place a high value on your blog, then here are ten more reasons why.

1) Blogging is the most critical content marketing tactic for 2018.
52% of respondents on a recent content marketing survey agreed that blogging is their most critical content marketing tactic.
Blogging was followed by email newsletters (40%), social media content (40%), then ebooks, in-person events, and webinars. And video? Only 30% of respondents consider video to be vital.


2) Blogging is still top of mind for in-depth material.
Yes, video is engaging. But when it comes to drilling down and providing the nitty gritty on a subject, long form content (that's 2000 words or more) performs systematically well.
This especially holds true when, according to Google, up to 10% of users' daily information needs involve learning about a broad topic.


3) People trust blogs.
Your blog is the human angle of your business. It's where you find your voice.
It's where you explore your audience's issues and concerns.

It's where your business personality increases the potential of how likeable your brand is.

It's what differentiates you from your competition.
Which is why it's no surprise to learn that blogs are the 5th most trusted source for accurate online information.


4) Blogging drives traffic to your website.
Your blog is an evolving collection of articles, keywords, and expertise that any reliable search engine optimization (SEO) campaign demands.
Research shows that 75% of users don't scroll beyond the first page of search results.
So featuring on page one of Google, and other search engines, is important. The more you feature in search engine results, the more traffic you get to your website. And you get there by using keywords and blogging. A lot.
The SEO industry couldn't survive without words. Your blog is where your words go. Not sure how you can produce search engine optimized blog posts? Check out how you can use Hubspot's blog tool to achieve just that.


5) Blogging encourages inbound links.
Companies who blog receive 97% more links to their website than those who don't. That's a rather staggering statistic. One you can't ignore.
Inbound links (hyperlinks that go back to your site) are the lifeblood of any website. They're the currency of the internet because high quality backlinks, from a variety of sites, give your website a higher rank in search engine results. The more you blog about all things useful, the higher the chances of you getting those inbound links.


6) Blogging gets results.
Just under 55% of bloggers report that they get positive results from blogging. 30% of them go as far as to say they get strong marketing results.
Which means most bloggers see a return on their investment.


7) Blogging is one-up on social.
Interacting with your customers doesn't have to be done exclusively on social media. Your blog offers a great opportunity for you to start discussions with your readers.
Some great ways to start a conversation are:
Have an open comments section. This allows your audience to comment and give feedback on the blog posts themselves. You can learn how to configure your HubSpot blog comments here.
Encourage your readers to share a post they like. This can be enabled with options to share on social media or email to a friend/colleague.
Link to forums. If comment sections aren't a viable option, then linking to a forum enables peer-to-peer discussions on related topics.


8) Blogging is essential for successful social.
Blogging and social media were once two different animals. Blogging was where you crafted your long-form, serious content. Social media was where you were less serious. Two different types of content.
Now your blog informs your social media posts. You promote your blog there, enriching your followers' experience with articles and other content.
Without a blog to promote on social, you're missing an opportunity to drive high quality engagement with your audience.
Need to configure your blog's social icons on HubSpot? Learn how here.
9) Blogging beats advertising.
Your blog functions as your advertising, only better. Most people use a company blog to find out more about that company.
Research shows that people are so averse to internet banner ads that they're more likely to climb Mount Everest than click on a banner ad.

10) Blogging forces you outside your comfort zone.
Blogs have evolved into far more than a company mouthpiece for marketing agenda. Readers now expect candid, transparent storytelling on your blog.
They want to find great content that provides them with valuable information. Which means blogging can take you well outside of your usual comfort zone, for the better!


Your takeaway: Even if you've blogged regularly for the last however many years, and your blog is ranked, don't give up on it just yet. Make sure it's part of your 2018 content strategy, and concentrate on producing in-depth, valuable content this year.
Read more from Wanda on www.workyourcontent.com.