With all of the work that goes into growing a business, you want to know your efforts are paying off - enter: data. Reporting is an important component of any business that affects decision-making and goals.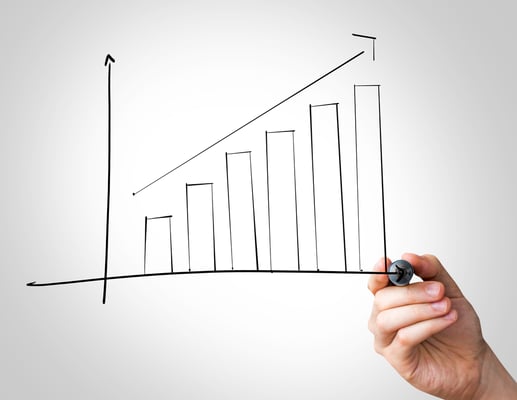 A convenient place to keep track of your data in HubSpot is on your Dashboards. Use this centralized view to analyze reports built from all aspects of your CRM. Not sure how to get started? HubSpot offers a variety of standard reports to choose from in the Report Library. To get there, navigate to one of your dashboards and select Add report at the top right. Here are some you don't want to miss out on.
1. Returning Contacts
Based on the Time of Last Session property, the date that a contact last visited any page on your site, this report can help keep track of recently engaged contacts and identify potential new opportunities. It also displays the contact's total number of sessions since creation to better measure overall engagement. Click the contact's name to visit their contact record and see exactly which page was viewed.
2. Leaderboard
Collectively analyze your sales team's impact by measuring the total number of calls, meetings and emails they've completed within a selected timeframe. For further customization, choose to display data for specific users or include only certain activity types. Click on any data point to see a more detailed view of each activity and associated contact.
3. Trends
(Marketing Hub Basic, Professional and Enterprise)
It's helpful to understand how contacts are coming to your website. Are your email marketing efforts bringing in the most traffic? Or your ads? This report is a quick way to get a summarized view of trends taking place in your Traffic Analytics report, which tracks the source in which contacts land on your site from (e.g. Social Media, Referral, Organic Search).
4. Average Time to Respond Over Time
For most businesses, customer happiness is at the forefront of all operations, and with this, customer service. Measure how quickly team members are responding to tickets over time. This report displays the average time it takes users to send an email reply to a ticket once it has been created, and compares this to the previous time period.
5. Average Days to Close
One of the most important measures of success for any business is revenue and an understanding for how long it takes for deals to close. This report calculates the average number of days between a deal's creation and its close date. By default, these values are measured against each contact's Original Source property, but you can customize the report to select a different measure - in this case, Contact Owner.
6. What's New
While not necessarily based on data in your HubSpot account, this report is helpful in staying updated with products and features. Updated daily with the most important HubSpot product news, you'll never miss a new feature or update. Choose to read a summary of each update, or select the Read More option to dive deeper.
With these standard reports on your dashboards, you're a step in the right direction to growing your business better. The best part? They're fully customizable, so you can design them to fit your specific reporting needs.
Want to connect with others on HubSpot tips, tricks, and updates? Head over to the HubSpot Community to join a conversation or start one of your own.