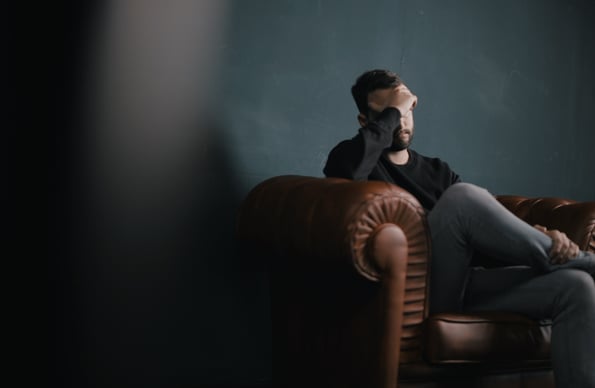 A common mistake or misconception comes in the form of this simple sentence: "My primary buyer persona is the CEO." This is an understandable mistake as many people equate a primary buyer persona with the decision maker. When we focus on convincing the decision maker in a sale, we end up writing blog posts aligned with a decision maker's interest, creating assets for the decision maker to download, etc.
To be frank, the decision maker is likely not looking at any of this.
This critical mistake can misinform your entire strategy, resulting in fewer deals closed, missed revenue goals, and inapplicable content, all because you are creating an experience for the wrong persona.
A buyer persona is a semi-fictional representation of your ideal customer based on educated speculation and data about your existing customer base. A buyer persona should include information such as behavior patterns, demographics, responsibility, goals, challenges, and daily pain points. This representation should revolve around the actual user of your product or service. We focus on building personas around who has already purchased your product in order to attract more of those similar types of people who have a high potential to buy your product or service.
How are we doing? Let us know in the User Blog survey.
If you studied who is using your products, reading the content on your website, and researching your solutions, chances are it isn't an executive team member. Instead, the research is usually tasked to a manager or an individual contributor. In fact, that decision maker we referenced earlier is merely a guest star in the entire process, swooping in at the end to provide their signature.
By identifying the right buyer persona, we can continue to craft our content and strategy around the likes and important factors that matter to your true customers. Consequently, you will close more successful customers who will promote your product and power your flywheel.
The importance of the buyer persona is clear but where do you start with building one? Find inspiration below to start gathering information to build your true primary buyer persona:
Interview Your Existing Customers
There is no better way to learn about your primary persona than to get the information directly from the source. See if your office can host both one-to-one interviews as well as group interviews of customers who use your product or service (I mean really use it, not just pay for it). By conducting both types of interviews, you will be able to gather specific details about your buyers and understand general sentiments about your product/service. Take a look at this article for inspiration on what questions to ask in your customer interviews.
Interview Your Team
While interviewing your customers might take some coordination, setting up interviews with your internal teams could be an easier option to gather information. By looking to the different teams in your organization that that you have customer interactions, you can start to learn about who is truly going through your marketing and sales process. You might think about speaking to the following parties:
Sales team
Your sales reps speak to prospects and possibly even up-sell or cross-sell to existing customers every day. This team is a wealth of knowledge when it comes to understanding who your ideal customer is and what they want in a product or service.
Services team
Teams who act as Customer Success Managers or Account Managers have great insight into goals that your customers would like to accomplish along with challenges with their strategy. This can inform your R&D or Product teams of other services you might provide to assist them with succeeding!
Support team
Members of your Support organization understand what your customers are struggling with in terms of day-to-day pain points with your products or services. Understanding what your customers need help with could impact the content you produce. See if you can help your customer base while diverting work for your Support team.
Study Your Existing Contacts in HubSpot
On each HubSpot contact record, you have access to information that you have collected on each prospect and customer. This information comes in the form of properties you've collected via form submissions and engagements captured on your assets such as pages viewed (Marketing Hub Professional and Enterprise subscriptions), emails opened, and meetings booked. In the About section, you can find the properties that you've collected on the prospect and on the timeline as seen in the picture below:

You can create lists based off of any information or engagements seen above. Have you been asking website visitors to fill out forms for information on their job titles, responsibilities, or challenges? Have you crafted certain content offers that would only attract a specific type of buyer to them? Based on the lists, you can start to find commonalities between the contacts in your portal, ultimately aiding you in your buyer persona research.
Once you conduct your research, you can compile your findings and craft your persona. Try using HubSpot's Make a Buyer persona tool to build a profile to share with your whole team. You can then add this persona into your HubSpot portal. By adding your persona's details into the tool, you can start tagging your contacts with a persona value. Now, you have the ability to segment your contacts and continue to provide them a stellar content and convince them to be your customer.
Want to connect with others on HubSpot tips, tricks, and updates? Head over to the HubSpot Community to join a conversation or start one of your own.