Timing is everything when it comes to sales, which is why it's so important to reach the customer at the right time, with the right message. What timing could be better to engage customers than real-time while they are viewing products/services on your website?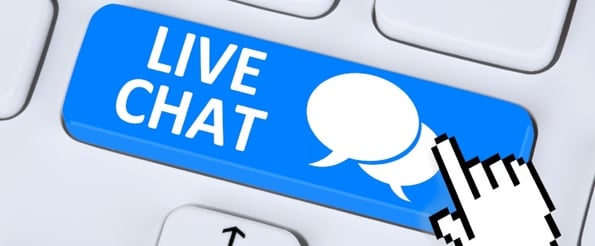 Let's discuss an underutilized tool called live chat and see how it can boost your business and give you a leg up on the competition.
What is live chat?
We all have come across a live chat window at some point during our online browsing. In a nutshell, it's a customer service software that integrates with your website to initiate real time communication with visitors to your site. Live chat is extremely convenient for customers as it allows them immediate access to support, but it's also a powerful marketing and sales tool that allows you to engage visitors to your site and start a relationship with them at the point when they're most interested in learning more about you.
How does live chat work?
Typically a small customizable chat window will popup on the user's screen inviting them to chat with customer support while still viewing your website. The chat window is usually discrete, yet noticeable and designed to look like part of your website to give users the peace of mind that they will not be directed away from your site.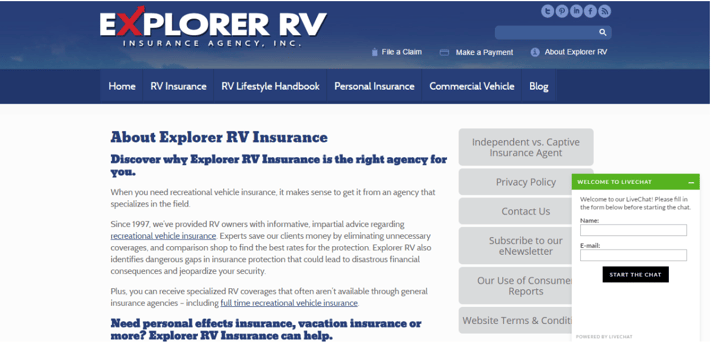 The chat window can engage visitors with an automated greeting that is triggered when certain conditions are met, or a manual greeting sent by an agent. Either way, the proactive chat invitations are designed to increase customer engagement.
L

ive chat systems are more affordable than you think
The cost to add live chat to your website varies from company to company, but here are some general pricing plans for all businesses ranging from startups to big enterprises. Pricing can begin as low as $19 per agent per month and go up to $149 per agent per month. You can have as many or as few agents as you want depending on your business needs.
Live chat tracking and reporting features often include daily reporting of online chat activity, post-chat survey, chat ratings, queued visitors and wait times, goals achieved during a chat, and much more. There are also typically options for visitors to leave a message via a ticket form and receive a response the next business day when your live chat is offline.
Why choose live chat?
According to a survey conducted by Forrester Research, "around 44% of online consumers say that having questions answered by a live person while in the middle of an online purchase is one of the most important features a web site can offer."
Live chat is a powerful way to communicate with customers immediately and can reduce or replace your need for phone support.
Also, nothing turns off a potential customer faster than waiting on hold on the phone. HubSpot Research found that 33% of customers rated waiting on hold as the most frustrating aspect of getting help from customer service. If you staff your live chat appropriately, then there should be no or very little wait time for a response from a customer support agent. Prompt communication in a chat window will keep your visitors engaged and creates greater potential to convert them into customers.
How to optimize your live chat
Live chat communication should be warm and friendly to assist customers in their shopping experience. One simple way to do this is by using photo avatars that customers can associate with chat representatives as a reminder that they are chatting with a real person. Another way to keep that human touch is to avoid any robotic greetings or responses.
You also should make the most of your live chat software by monitoring the activity on your site to be sure you have adequate staffing for your customers' needs. Analytics can help you to determine when most visitors are using your site, which will enable you be prepared for surges in chat volume and reduce the amount of time a customer spends in a queue.
What are you waiting for?
Live chat is a powerful and cost effective way to get a leg up on your online competition, tap into your client base to get them out of research-mode, and convert visitors into buyers. Seems like a no-brainer to me!