When it comes to the digital publishing landscape, experimentation is the new norm. Launching native advertising, paywalls, and affiliate programs—media leaders are seeking ways to transform their engaged, loyal audiences into long-term sources of revenue.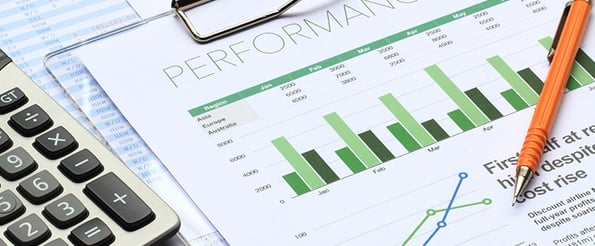 Seeking to counteract declining ad revenues, publishers are facing more questions than answers. Does it make sense to follow the footsteps of The New York Times in implementing a paywall? Will the programmatic ad market eat into direct-sales margins? What's considered normal, and what are the lowest-hanging areas of opportunity?
Media leaders should pay particular attention to the following 4 lessons learned from our initial monetization shapshot:
1) Paid Subscriptions Aren't the Smoking Gun
Paywalls may seem like low-hanging opportunities as immediate revenue streams. After all, The New York Times is witnessing steady year-over-year growth to its paid subscriber base. Data from HubSpot points out however, that this type of success is rare, with a mere 10.9% of respondents in the Benchmarks report citing subscriptions as their greatest source of revenue.
Publishers are finding it challenging to complete with the free content that proliferates on the web—as reflected by 78.4% of our survey's respondents reported offering at least some form of content for free. Different publishers cater to different audiences, at varying ends of the economic spectrum. While some audiences will jump to pay for content, others will flock to the wealth of content that's available for free. It's a catch 22—when publishers implement paywalls, they do so at the expense of audience size and scale.
Paywalls may seem like a 'quick fix,' to digital media's monetization challenges, but there's more to the story. Before making the decision to charge audiences for content, audience will need to conduct thorough cost benefit analyses for their unique audiences. Publishers can pun into play a strategy that proves their content is worth it's salt, or branch out and pursue new, alternative revenue opportunities.
In an ideal media ecosystem, publishers can provide content for free while still relying, in part, on other sources of revenue. The best approach varies based on the unique audiences that each publisher reaches.
2) Sponsored Content is on the Rise
With advertisers looking to engage audiences in engaging and creative ways, publishers are noticing an uptick in sponsored content and native advertising. Majority (54.8%) of both B2B and B2C publishers cite this monetization stream as likely to increase in value in the immediate future .
The value proposition is clear—content drives meaningful conversions at scale, and publishers offer platforms for brands to reach wider audiences through webinars, ebooks, native ads, branded videos, and more. From a monetization perspective, media leaders are evolving into discussion leaders and information facilitators. Sponsored content opens doors to a new digital advertising frontier.
When it comes to sponsored content, however, publishers need to be careful to maintain a high-quality of work. Consumers can be skeptical of paid placements and likely to ignore anything that looks like an ad. Media leaders know their audiences best, and may want to retain control over their editorial messaging and strategy—operating as consultants to their brand and agency partners.
Publishers have a unique vantage point in that they understand their readers and know how to drive traffic. Media leaders provide more than platforms. They offer consulting, distribution, and the gold standard for high quality content.
3) There's an Opportunity Beyond Ads
When it comes to new and creative ways to monetize a digital publication, native ads are only the first step. As publishers continue to adapt and evolve their business models, new revenue opportunities will continue to emerge.
Publishers are starting to give this perspective some thought and are testing the waters across the board by leveraging webinar sponsorships, event sponsorships, newsletter sponsorships, selling subscriber lists, lead generation for advertisers, and classified directory listings as new monetization streams.
By introducing new products to their repertoires of offerings, publishers can increase their average customer lifetime value and make more out of the web traffic that they're already driving. Traditional ad revenue becomes just one piece of the overall monetization puzzle when publishers can be less dependent on programmatic ad market dynamics that are outside of their control.
4) The Future is Still Up in the Air
It doesn't take a report to know that digital publishers are operating in a volatile time of transition and discovery. Surveyed publishers reported upon whether they expected certain tactics to increase or decrease in value. While there were some clear winners (sponsored content) and losers (print advertising) on the list, attitudes about paid subscriptions, selling data, and display advertising were on the fence. A near-equal percentage of respondents expect these monetization tactics to increase or decrease in value.
For this reason, publishers are still deciding where to focus their efforts. Between events, sponsored content, and traditional paths to monetization like display advertising, there's a lot to test and even more to learn. The biggest challenge, at this point, involves the sheer number of opportunities ahead.