Companies often list email as one of their most powerful marketing channels. With email usage worldwide projected to reach 3 billion users by 2020, businesses simply have to continue using email marketing to reach their audiences if they want to scale quickly.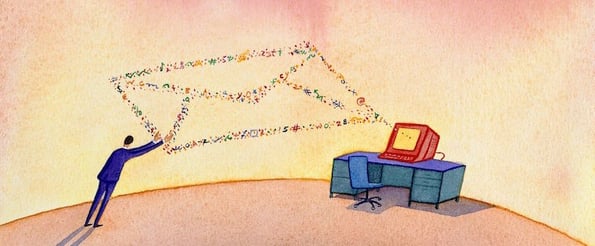 But anyone who's tried email marketing knows it's not as simple as quickly drafting a message and hitting the "send" button. You have to build a healthy email list, make sure you're complying with CAN-SPAM regulations, segment your lists so you're delivering the right messages to the right people, create different types of emails for all different situations, design attractive and on-brand emails, analyze results ... is your head spinning yet?
Yes, effective email marketing takes time, effort, and strategy, but it's something you can learn and implement quickly. We've creating a new guide to help you do just that: The Beginner's Guide to Email Marketing.
This email marketing beginner's guide will take you step-by-step through how to get started with email marketing, starting at the very beginning. It covers:
Email marketing best practices;
How to grow a healthy email list;
How to save time using email automation;
The different types of marketing emails (with examples);
The most important email metrics to measure (with formulas);
An email A/B testing checklist.
For a quick video on email marketing tips for beginners, make sure to also check out our guide here.
This guide will give you all the information you need to start a successful email campaign on your own. So download our free ebook,The Beginner's Guide to Email Marketing, and you'll find that you don't need to be a seasoned email marketing expert to see a positive ROI in a short amount of time.