90% of all web searches happen on Google, which means, if you're a marketer, you should probably know the ins and outs of Google Ads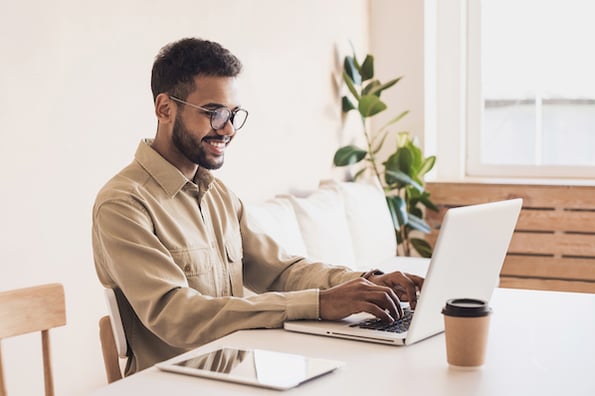 I've opened Google to search for something at least five times today. And every one of those times, I've seen at least two ads on every results page. No matter the wide range of my searches — from vegan snickerdoodles to makeup brands and HTML codes — I was met with Google advertisements.
From a business perspective, Google Ads is amazing for lead generation. It's a pay-per-click platform that helps you boost visits to your website. With Google Ads, you can create targeted ads that will be shown to a segmented audience.
Google Ads allows you to track the traffic, metrics, and conversions of your ads without switching to Google Analytics.
Let's begin by talking about GCLID more in depth.
What is GCLID, and how do you use it?
If you are unsure of the number of conversions you're earning from your ad campaigns or want more insight into how to improve the performance of your ads, you may want to look into Google Click Identifier.
What is GCLID?
Google Click Identifier, or GCLID, is a conversion tracking tool within Google Ads. Google uses GCLID to sync information between Ads and Analytics so you can keep track of extensive details of user sessions within your Google Ads account.
A GCLID is generated every time an ad is clicked and the user is redirected to a landing page. GCLID communicates data to Google that will be sent to Ads and Analytics, like the pages per visit and the amount of time spent on the website as a whole.
When you track ads, you can monitor their real-time performance. You can optimize ads for better performance. Ads can be tracked by adding tags, like GCLID.
GCLID which helps you streamline tracking ad performance and gives you end-to-end conversion performance. This post will teach you all about GCLID and how it can fit into your Google Ads strategy.
When you have GCLID turned on, you'll be able to track extensive details of the end-to-end conversions you're earning with specific campaigns.
If you use auto-tagging, (also known as GCLID), you'll be able to track more dimensions than with manual tagging, including how your keyword is being matched to search queries, the ad group associated with the keyword, the URL ID, the ad format, and the distribution network.
Below is an example of the amount of features available to you with auto-tagging:
Ultimately, these metrics, available to view as a full report in Analytics, will help you improve the quality of your ads.
Let's talk a little more about how tagging works.
Manual tagging vs. auto-tagging in Google Ads
You can tag ads manually or have Google track for you using auto-tagging.
Manual tagging is completed by adding a unique UTM code into your tracking data in Google Ads. While both GCLID and manual tagging allow you to obtain unique analytics about ad performance, there are differences.
Keep in mind this important note from one of HubSpot's paid ads managers, Nicole Ondracek, about manual tagging: "Manual tagging overrides GCLID auto-tagging when used, but it's good to have auto-tagging turned on so you can see all the data and dimensions possible when looking in Google Analytics."
If you use manual tagging in Google Ads, you'll be able to access data for these dimensions, including Source, Content, Medium, Campaign, and Keyword. Ondracek notes, "We look at all of the interactions, like clicks and impressions, in the Google Ads interface, and if we want to see further conversions, we look in Analytics using the manual UTM tracking."
GCLID helps to keep all of those reporting features in one channel which means less back and forth for you.
Now that you have a deeper understanding of the differences between tagging, let's talk about how to enable GCLID.
How do you enable GCLID tracking?
Setting up GCLID is pretty easy. First, access Google Ads, click "Settings," > "Account settings," > "Auto-tagging." From there, select "Tag the URL that people click through from my ad," and save your changes.
Then, make sure your Google Ads and Analytics accounts are linked. Learn how to do that in this ultimate guide. Want the abbreviated version? In Google Ads, click "Linked Accounts" under Setup, which is located in the Tools icon.
You'll also have to activate Google signals, which will import those conversions across the two channels. From there, check your reports in Ads by creating reporting columns based on the metrics you want to follow.
To access your GCLID data in Analytics, go to the left sidebar and click "Acquisition," > "Google Ads," > and the type of campaign you're checking. In this case, I chose "Video."
From this screen, keep track of the ROI you're earning from each GCLID you have. Additionally, sort your GCLIDs by campaign goal, or click on a specific GCLID to learn more details about how it's performing by the hour as well as specific web behavior concerning that URL.
GCLID is meant to help you organize and keep track of your ad performance. It's a tool to help you optimize your campaigns so you can improve them as they're running. When you use GCLID, you are personalizing your Google Suite dashboard to benefit your company.
How do you plan to fit GCLID into your Ads strategy?