Twitter is an undeniably popular social network -- in fact, the social site is ranked as the 7th most visited website in the world.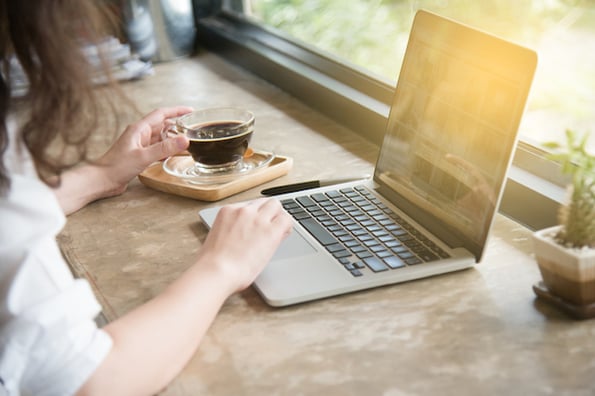 Additionally, 88% of medium-sized businesses use Twitter for marketing purposes.
You likely already know about the power of Twitter for marketing. However, there are a number of unique features on the platform you might not know about that can strengthen your Twitter strategy.
For instance -- you might know about Trending Topics, but did you know you can figure out which topics are trending in your own personalized social networks, rather than across the web as a whole? Alternatively, how often have you used Twitter polls to engage and connect with your audience?
To ensure you're using Twitter in the most meaningful way possible, we've created this list filled with examples of how 10 companies use Twitter to reach and engage with both new and existing audiences. Let's dive in, now.
This blog content is a taste of what you'll find in the HubSpot Academy Twitter Marketing Strategy course. If you like what you read, you can take the full, free course here.
1. Create content that aligns with trending topics.
First, let's consider the trending topics feature on Twitter. These trending topics are configured based on your personal preferences.
There are a couple of choices you can make -- you can choose to see everything from your country, everything from a certain city, or you can even choose tailored preferences (also called "Trends for You") which relies on the Twitter algorithm to show what's trending from the people you follow and their Twitter communities.
If you choose to follow "Trends for You", you're more likely to see tweets based upon subjects you prefer, since presumably you follow people who like similar topics.
There are two ways to take advantage of trending topics. One great way is to plan ahead. It may seem funny to plan ahead for something that's trending, but on Twitter there are a number of things that trend at certain times. That could include holidays, certain TV shows or movies, or even hashtags like #MondayMotivation.
Here are a couple of examples of how Skittles takes advantage of trending topics. They have clearly planned ahead for these particular days to create content that is more likely to trend:
As another example, the team at G Fuel uses trending topics to create conversation.
Patrick Curran, the director of social media at G Fuel, explains -- "I love to hop on other conversations and threads from other companies, and trending topics that don't mention us or our name whatsoever."
Curran says, "It gives us the ability to become a name in a thread that, again, doesn't have anything to do with us, but that gives us great exposure. If it's a comment that someone likes, we just gained a fan. So it has everything to do with interacting with other threads, interacting with other companies. That's how you get your name out there."
Two sites that can help you find what's trending beyond what you're seeing on the Twitter platform itself include Trendsmap and Trends24.
2. Live-tweet during major events.
Another popular Twitter action that goes hand-in-hand with trending topics is the idea that you can live-tweet during a certain event. This could be something like tweeting during a sports event or TV show.
Live-tweeting can also be extremely beneficial if you're attending an event with your company or if you're hosting an event. It allows you to bring people who aren't there into the conversation.
Here's a great example of how SEMRush combined live-tweeting at INBOUND with some prepared material to share with the audience who couldn't attend the conference:
One tip is to make sure that you are being thoughtful of your audience and don't go too overboard with live-tweeting at a conference or an event, because you may turn a few people off if you're bombarding them. Leave some intervals in-between your tweets.
3. Use gifs available in the Twitter platform, or create your own.
Companies should really be jumping on the animated gif bandwagon. You can use the Giphy gifs that are available in the Twitter platform.
Alternatively, you can create your own, which is what many brands choose to do so they're not diluting their brand with other people's content. Here's an example of how HubSpot creates its own gif to draw attention to HubSpot's Support team:
In need of a helping hand? Tweet your questions to our support handle @HubSpotSupport or check out some solutions in our Help Center 👉 https://t.co/OuwcricjjG pic.twitter.com/5X6dlyIBaW

— HubSpot (@HubSpot) April 19, 2018
However, I would challenge brands to consider using popular gifs or gifs that align with pop culture, because it creates a connection with your audience in a way that you may not be able to do with your own branded gif.
SmallBizLady, Melinda Emerson tells us -- "On Twitter, animated gifs rule. So, I think any time you can respond to someone with an animated gif, or put an animated gif on a blog post that you got, people love that. People love to laugh. People love to be entertained, so you can't go wrong."
For instance, check out this branded gif from Kate Spade:
Why, hello there perfect spring handbag. We fell in love with this @katespadeny while shooting a story about embracing colour. https://t.co/75XE6RotAV pic.twitter.com/P6ZMdwJwJR

— Primer (@Primer_au) March 27, 2019
Alternatively, some brands don't use gifs in the tweets in their main feed, but they'll use animated gifs in their responses, such as this example from G Fuel:
G FUEL runs through my veins....literally 😳.

New Type-🅾️ Flavor AVAILABLE NOW .

Code KARNAGE at checkout 🤪! pic.twitter.com/2iAcw5TJMl

— KRNG Apollo 🚀 - CODE "KARNAGE" FOR 30% OFF GFUEL! (@ApollosMission) June 20, 2019
4. Use Twitter polls to engage with your audience.
Twitter polls is another effective feature that can get the conversation flowing.
For instance, HubSpot uses Twitter polls to both educate and engage its audience:
Additionally, T-Mobile uses polls to have fun with their fans:
Take a look at How to Use Twitter Polls to Engage Your Audience: 13 Examples From Real Brands to learn more about Twitter's poll feature.
5. Use Twitter Moments to compile multiple tweets.
Next are Twitter Moments, which is a feature that is often underutilized.
Social media strategist Dhariana Lozano tells us -- "Companies can really take advantage of Twitter Moments. Twitter Moments allows you to take up to 10 tweets and compile them into one continuous story. It's when you go on Twitter and you see the trending topics, and you can click on them, and there's multiple tweets attached to them. That's what a Twitter Moment is, and you can create one for your brand."
Lozano adds, "There are lots of ways to use them. Think about event recaps, Twitter chat recaps. Even if you have 10 tips that you can put together as a resource for your brand, that is a great way to put Twitter Moments to use."
Here's a wonderful example from General Electric, which put together a Twitter Moment to demonstrate how technology and fashion coincide for the Met Gala:
If you're interested in creating your own Twitter moment, take a look at How to Create a Twitter Moment: A Step-by-Step Guide.
6. Consider implementing video and live broadcasts on Twitter.
While putting together our Twitter course, all of our influencers talked about the power of video. It can be used to inform, educate, and entertain -- additionally, it's often a preferred method of consuming content.
You might not realize this, but you can use video content on Twitter to engage with an audience. Check out this example from Intel, which uses video to provide information about one of their newest products:
A 2-in-1 PC that recognizes when you're nearby and powers up without a touch. The new @Dell Latitude 7400 puts our context proximity sensors to work. https://t.co/7TEN3ffMFk pic.twitter.com/Vmoy4s0Qtg

— Intel (@intel) June 20, 2019
Additionally, let's talk about how you can create live broadcasts on Twitter. We asked Twitter expert Madalyn Sklar about going live on the platform:
"Twitter Live is a great feature, but it's highly underutilized. I think people forget that there is a live button when you're composing a tweet, and some people say, ''Well, why would I do a live video? What's the purpose?' Video is a great way to connect with your community, and so doing this live allows you to talk to them in real time."
Sklar adds, "When you're broadcasting live, you'll see all the comments, you'll see the conversation happening, and you can actually talk to people and it makes for a really fun way to converse with your community."
There are two ways you can go live on Twitter. The first is through your smartphone. You can start a broadcast from Twitter's Periscope app or the Twitter app. Once you're live, anyone on Twitter and in Periscope can join the live video and see your experience. Best of all, the video will show up at the top of your news feed if people go to your profile.
Alternatively, you can use Twitter's Periscope Producer Platform, which enables you to create higher-quality video with professional-grade cameras or multiple cameras. There are a lot of brands and media organizations that use Periscope producer for their content.
7. Don't forget about text.
In the midst of all of the different kinds of content that you can create on Twitter, it's vital you don't forget about text. There is a ton of power in the text posts that you share on Twitter. In fact, you can have a successful Twitter strategy that relies primarily on text.
Ana Filipovic from Motley Fool explains -- "If you look at our Twitter account right now, we're using a lot of post text, a lot of polls, a lot of questions to engage with our followers because we really want to have that conversation with them and we really want to be positioned as a thought leader in the industry. In order to grow to that point, we've employed different tactics that did include linking to our articles, CTAs, and videos and images -- all those things you use when you want to grow your business."
"If you check out our account maybe in six months, we might be using a different strategy and that's the beauty of social media. It really gives you the opportunity to try out different things and see what works best with your audience."
Ultimately, you'll want to test these unique features to see what resonates best with your audience. As you can see, there are a lot of options for the kinds of content you can share on Twitter. You are only limited by your own imagination, so start brainstorming and get creating!
Take our full Twitter Strategy course here.