Whether you're setting up a brand new Facebook Page for your brand, or you just want to make the most of your existing one, it's probably a smart move -- Facebook is home to nearly 2 billion monthly active users.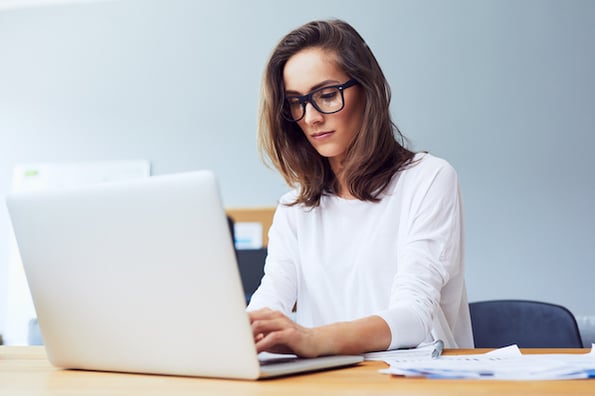 It should be easy enough, right? Just slap together a photo, a couple of posts, and expect the leads and customers to roll on in, right?
Wrong.
If you're not creating a Facebook Page with a comprehensive strategy to get noticed, Liked, and engaged with, the chances of actually generating leads and customers from it are pretty slim.
For example, you can't just choose any picture -- you have to choose one that's the right dimensions, high-resolution, and properly represents your brand.
But it doesn't end there -- so we compiled the tips below to make sure you're creating an engaging page that takes full advantage of everything Facebook marketing has to offer.
Listen to an audio summary of this post:
14 Facebook Business Page Tips
Don't miss this live virtual event with Facebook and HubSpot on how to grow your business faster than ever with Facebook
1) Don't create a personal profile for your business.
We've come across many well-meaning marketers and entrepreneurs who create personal profiles for their brands, instead of an actual Facebook Business Page. That puts you at a huge disadvantage -- you're missing out on all of the content creation tools, paid promotional opportunities, and analytics/insights that come with a Facebook Business Page. Plus, a personal profile would require people to send you a friend request in order to engage with you, and the last thing you want to do is make that more difficult for customers.
And while you're at it -- don't create an additional public, "professional" profile associated with your business. For example, I already have a personal profile on Facebook that I largely keep private; the practice I'm talking about would be if I created a second, public one under the name "AmandaZW HubSpot," or something along those lines. People usually do that to connect with professional contacts on Facebook, without letting them see personal photos or other posts. But the fact of the matter is that creating more than one personal account goes against Facebook's terms of service.
2) Avoid publishing mishaps with Page roles.
We've all heard those horror stories about folks who accidentally published personal content to their employers' social media channels -- a marketer's worst nightmare. So to avoid publishing mishaps like those, assign Facebook Business Page roles only to the employees who absolutely need it for the work they do each day. And before you do that, be sure to provide adequate training to those who are new to social media management, so they aren't confused about when they should be hitting "publish," what they should be posting, if something should be scheduled first, and who they should be posting it as.
To assign these, on your business page, click "Settings," then click "Page Roles."
Also, when sharing content on behalf of your brand, make sure you're posting it as your brand, and not as yourself. You can check that by going into your settings and clicking "Page Attribution."
3) Add a recognizable profile picture.
You'll want to pick a profile picture that's easy for your audience to recognize -- anything from a company logo for a big brand, to a headshot of yourself if you're a freelancer or consultant. Being recognizable is important to getting found and Liked, especially in Facebook Search. It's what shows up in search results, pictured at the top of your Facebook Page, the thumbnail image that gets displayed next to your posts in people's feeds … so choose wisely.
When choosing a photo, keep in mind that Facebook frequently changes its picture dimensions, which you can find at any given time here. As of publication, Page profile pictures display at 170x170 pixels on desktop, and 128x128 pixels on smartphones.
4) Choose an engaging cover photo.
Next, you'll need to pick an attractive cover photo. Since your cover photo takes up the most real estate above the fold on your Facebook Page, make sure you're choosing one that's high-quality and engaging to your visitors, like this one from MYOB's Facebook Page:
Keep in mind that, like profile images, Facebook Page cover photo dimensions also frequently change, so we advise keeping an eye on the official guidelines. As of publication, Page cover photos display at 820x312 pixels on computers, and 640x360 pixels on smartphones.
5) Add a call-to-action (CTA) button.
Since Facebook first launched the feature in December 2014, the options for brands to add call-to-action buttons to their Facebook Page's have vastly expanded. These are things like "Watch Video," "Sign Up," or "Book Now" -- and each can be customized with a destination URL or piece of content of their choosing.
It's a great way for marketers to drive more traffic to their websites, or to get more eyeballs on the Facebook content they want to promote. This is a great way for marketers to drive traffic from their Facebook Business Page back to their website. Check out how Mandarin Oriental uses the "Book Now" button in this way, to make it easier for viewers to make reservations.
To add a call-to-action to your Page, click the blue "Add a Button" box.
You'll then be able to choose which type of CTA you want to create, and which URL or existing content on your Facebook Page you want it to direct visitors to. To get data on how many people are clicking it, simply click the drop-down arrow on your button and select "View Insights."
6) Fill out your 'About' section with basic information, and add company milestones.
We've arrived at one of the most important sections of your Facebook Page: the 'About' section.
Although visitors no longer see a preview of your "About" text when they land on your page -- instead, they have to click on the "About" option on the left-hand column next to your content -- it's still one of the first places they'll look when trying to get more information about your page.
Even within the "About" section, however, there are many options for copy to add. Consider optimizing the section that best aligns with your brand -- a general description, a mission, company information, or your story -- with brief, yet descriptive copy. By doing so, your audience can get a sense of what your Page represents before they decide to Like it.
You might also want to populate sections that allow you to record milestones and awards -- like when you launched popular products and services -- as well as the day/year your company was founded, or when you hosted major events.
7) Post photos and videos to your Timeline.
Visual content has pretty much become a requirement of any online presence, including social media channels. After all, it's 40X more likely to get shared on social media than other types of content.
And while photos are a wonderful way to capture moments and an actual look at your brand, you should probably invest a good amount of time and other resources into video. The 2017 State of Inbound report cited video as the "main disruptor," with 24% of marketers naming it as a top priority.
"Watch video" is one of the CTAs that Facebook allows brands to add to their Pages for a reason -- because it's becoming one of the most popular ways to consume content. But it's not just pre-recording videos. According to the social media channel's newsroom, "People spend more than 3x more time watching a Facebook Live video on average compared to a video that's no longer live." So don't be afraid to give viewers an in-the-moment look at what your organization does, but do make sure you're prepared.
Not sure what your videos should look like? Here's a fun one that we put together on business lingo.
8) Determine the ideal timing and frequency for your posts.
An important consideration in your Facebook content strategy should be how frequently you post, and when. If you don't post frequently enough, you won't look as reliable or authentic -- after all, how much faith do you put in a brand that hasn't updated its Facebook Page for several months? Post too often, however, and people might get sick of having their feeds flooded with your content.
Here's where a social media editorial calendar can be particularly helpful. Like any other online content, it can help you establish a schedule for when you share particular posts according to season or general popularity. You'll probably have to adjust your calendar several times, especially in the earliest stages of setting up your Page, since you'll want to check the performance of your updates in your Facebook Insights (which you can navigate to via the tab at the very top of your page). Once you've observed popular times and other analytics for your first several posts, you can tailor your posting frequency and strategy accordingly.
Wondering how to schedule posts? You can either use an external publishing tool like the Social Inbox within HubSpot software, or the Facebook interface itself. For the latter, click the arrow next to the "Publish" button and click "Schedule Post."
9) Leverage Facebook's targeting tools.
Facebook allows you to target certain audiences with specific updates -- be it gender, relationship or educational status, age, location, language, or interests, you can segment individual page posts by these criteria.
Just click the small bullseye symbol on the bottom of the post you want to publish, and you can set metrics for both a preferred audience, and one you think might not want to see your content.
10) Pin important posts to the top of your page.
When you post new content to your Facebook Page, older posts get pushed farther down your Timeline. But sometimes, you might want a specific post to stay at the top of your page for longer -- even after you publish new updates.
To solve for this, Facebook offers the ability to "pin" one post at a time to the top of your page. You can use pinned posts as a way to promote things like new lead-gen offers, upcoming events, or important product announcements.
To pin a post, click on the drop-down arrow in the top-right corner of a post on your page, and click 'Pin to Top.' It will then appear at the top of your page, flagged with a little bookmark. Just keep in mind that you can only have one pinned post at any given time.
11) Decide whether you want Facebook fans to message you privately.
If you want your Facebook fans to be able to privately message you directly through your page, definitely enable the messages feature. You can do so by going to your settings, clicking on "General" on the left-hand column, and then looking for "Messages" on the list of results.
We recommend enabling messaging on your page to make it as easy as possible for your fans to reach out to you -- but only do so if you have the time to monitor and respond to your messages. Facebook Pages now have a section that indicates how quickly a brand responds to messages, so if you don't want that section saying that you're slow to answer, you might just want to skip enabling that feature.
12) Monitor and respond to comments on your page.
Speaking of monitoring the interactions your fans have with your page, don't forget about comments. You can monitor and respond to comments via the 'Notifications' tab at the very top of your page. While it may not be necessary to respond to every single comment you receive, you should definitely monitor the conversations happening there (especially to stay on top of potential social media crises.
13) Promote your page to generate more followers.
Now that you've filled your page with content, it's time to promote the heck out of it.
One of the first things you can do is to create an ad promoting your Page. To do that, click the three dots at the top menu bar above your posts and select "Create Ad." From there, Facebook will let you start creating an ad from scratch based on your goals -- things like reach, traffic, or general brand awareness. Choose yours, then scroll down and click "continue."
After that, you can choose your targeted audience (similar to what you did with your promoted posts above), where on Facebook you want it to be placed, and your budget -- you can learn more about paying for Facebook Ads here.
You'll probably also be asked to add some creative assets or copy. Remember, you're paying for this, so choose something that's going to grab attention, but also has high quality and represents your brand well.
14) Finally, measure the success of your Facebook efforts.
There are a couple of ways to execute this step. You can use something like the social media reports tool in your HubSpot software, and you can dig into your Page's Insights, which allow you to track Facebook-specific engagement metrics. Here, you'll be able to analyze things like the demographics of your Page audience and, if you reach a certain threshold, the demographics of people engaging with your page and posts. As we mentioned earlier, the latter is especially helpful to modify your Facebook content strategy to publish more of what works, and less of what doesn't. You can access your Facebook Page Insights via the tab at the top of your page.
How have you set up top-notch Facebook Pages? Let us know in the comments.