This post is a part of Made @ HubSpot, an internal thought leadership series through which we extract lessons from experiments conducted by our very own HubSpotters.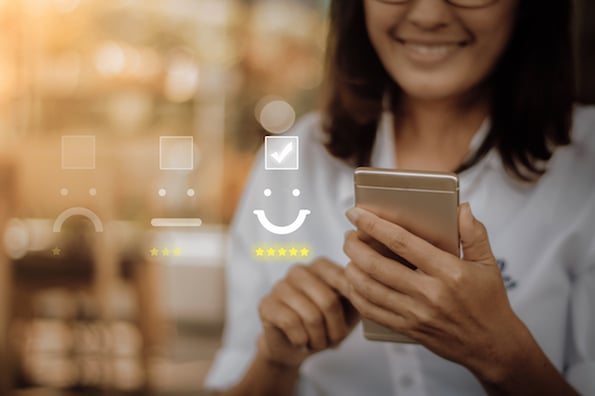 HubSpot CEO Brian Halligan has said it many times: More businesses die each day from overeating than from starvation. They spread themselves across so many different priorities that it becomes impossible to gain major traction with any of them.
The same is true when it comes to managing customer reviews for your business. There are so many different places a business can be reviewed today that keeping them all in order can feel a bit like a game of Whac-a-mole.
(A few examples would be G2, Gartner Peer Insights, and Capterra.)
This was the problem we faced at HubSpot. If we tried to give the same care and attention to every single review site, we'd only have a minimal impact on each site. While it was important for us to read and consider every piece of feedback, it was also crucial for us to understand which sites were going to have the most impact in moving HubSpot's mission forward: helping millions of organizations grow better.
However, how exactly could we determine which sites were likely to have the greatest impact? We needed to figure out which sites were wholesome brand-builders and which were just tasty distractions.
This is why I developed HubSpot's "Customer and User Review Scoring Algorithm". I designed the algorithm so we could objectively consider dozens of different criteria that assess the importance of various third-party sites. With this algorithm, we could determine how to focus our efforts over the coming months.
The Components of the Customer and User Review Scoring Algorithm
I realized that, for our specific business (as an inside sales-based SaaS company), there were three primary scores necessary to gain a full perspective of the review sites in our orbit:
Health Score: How positively is HubSpot currently represented on this site?
Sales Enablement Score: How important is this site to sales enablement?
Acquisition/Visibility Score: How important is this site to the acquisition of new users or the general perception of HubSpot and its products?
For each score, I chose a variety of criteria I could measure (see below) and scored each site against the criteria. I was then able to weigh the criteria against each other so that criteria we deemed more important would have a greater influence over the score.
For example, we determined that our review rating (out of 5) on each review site was more important than the overall number of reviews we had on each site.
See above all of the criteria I used to create each score, and click here to see an example Google Sheets template of the scoring rubric.
Leveraging the Customer and User Review Scoring Algorithm
To truly understand each score and how the different review sites stacked up against each other, I plotted the data on two different grids. This process allowed us to see the Sales Enablement Score and Acquisition/Visibility Score each plotted against the Health Score.
The grids below represent what this looked like for HubSpot a couple of years ago. The colors of the grid correspond to how much attention should be devoted to improving HubSpot's health on the given site (see the corresponding notes in red).
The Sales Enablement Grid — English Focused
The Acquisition/Visibility Grid — English Focused
Armed with objective data and these handy grids, I was not only able to better direct my own review-oriented efforts, but I was also able to gain much better alignment and buy-in from other teams that leverage or impact customer reviews.
As a result of the campaigns that came out of this research, we were able to drive hundreds of five-star reviews, bring up our star rating on our goal sites, and influence countless deals.
If you're looking to spin your business's flywheel and acquire new customers, then a positive online reputation is a must-have. Approaching these reviews can feel a bit intimidating simply because of the sheer volume of websites, but fear not! Armed with this scoring system you can boil down the ocean and focus your attention purely on what matters.
Check out this template to get started today!