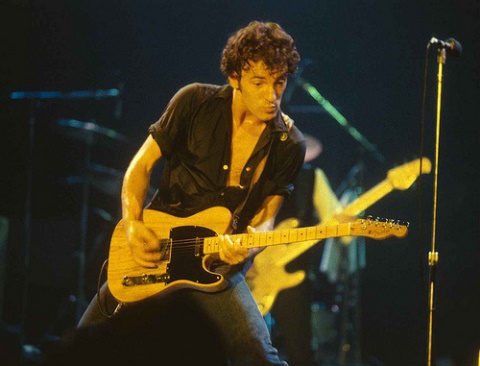 To prove marketing ROI, you need to embrace your analytics -- brush up on closed-loop analytics, and learn which metrics your boss actually cares about.
To help you get support around those "fluffier" tactics, this post will help you with social ROI, and this one will help prove content ROI.
Now, it's time to compile a marketing ROI report -- this Excel and PowerPoint template will make it easy as pie. Juice it up with benchmarking data, and prepare for follow-up questions by getting an understanding of the math behind the metrics.
And if you get why I used an image of Bruce Springsteen in this blog post, tweet your guess to me so I can follow you. I'll be impressed if you figure it out, and I like to follow impressive people :-)
Image credit: CLender
Originally published October 26 2013, updated July 28 2017