It seems like every year is labeled 'the year of video' by one expert or another -- but 2017 could well have the best claim yet. Of course, it's no secret that video content has become staggeringly popular. And, as with most marketing trends, the more consumers have watched, the more marketers have spent.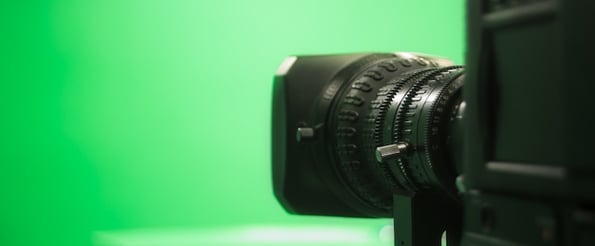 Brand new research released by Wyzowl suggests that video is more effective, more widely used, and more popular among consumers than ever before. The survey spanned across 311 unique respondents -- both marketing professionals and online consumers.
Some of the highlights include ...
The State of Video Marketing 2017
1) Video is helping businesses achieve key business goals.
Firstly, there was a modest year-over-year increase in usage -- 63% of businesses are now using video, compared to 61% this time last year.
But what really stood out was how these marketers felt their video had helped them achieve key business goals:
An almost unanimous 97% said that video had helped them increase user understanding of their product or service.
81% linked it to a direct increase in sales.
76% felt that video had increased traffic to their website.
Over half (53%) said video had helped them decreased support call volume.
83% felt that, overall, video gave them a good ROI -- which, again, compares favourably to 76% a year ago.
It looks like video will continue to become more widespread. Unsurprisingly, 99% of businesses currently using video reported that they plan to continue into 2017. And, what's more, 34% of those currently not invested in video plan to start during the coming year.
2) Video remains popular with consumers.
So, what of consumers? Well, it's little surprise that video remains incredibly popular. In fact, 79% say they'd rather watch a video to learn about a product than read text on a page -- up from 69% twelve months ago.
Indeed, video remains a potent way for consumers to find out about new products, too. 91% have watched an explainer video -- a short, elevator pitch-style introduction to a product or service. And an enormous 84% said that they'd been convinced to make a purchase after watching a brand's video.
3) New video opportunities continue to emerge.
While video adoption continues to ramp up, there are still huge opportunities for marketers who want to use video in new, interesting ways. Trends such as Facebook Live (used by 19% of marketers), Snapchat (8%), Instagram video (26%), 360 video (12%), and virtual reality (7%) are all available and within reach to marketers, but have all been slow to be adopted.
This opportunity is underlined by the fact that, in all these cases, the majority of marketers reported enjoying success with these techniques.
4) Conversational voiceover tracks are becoming more popular.
Voiceover tracks are almost omnipresent in brand videos – but we're seeing a move away from the formal 'radio voice' that's always been so widespread. A huge 83% of consumers reported finding an informal (chatty, laid back, conversational) voiceover track that communicated like a friend or family member, more relatable and persuasive than a traditional, formal voiceover.
Wrapping It Up
All the data suggests that 2017 could (at last) be the year of video. Marketers are spending more. Consumers are watching more. And the only question is: When are you getting started on your next video campaign?