Are your users happy with your website, or are you simply assuming they are?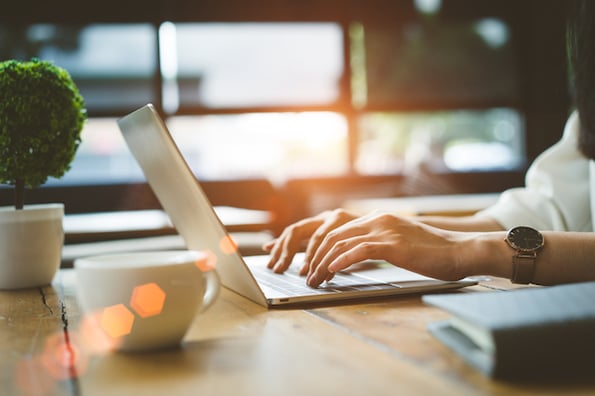 Whether you're looking to improve the user experience on your website, increase your customer satisfaction, or simply learn more about your visitors, embedding a survey on your website is the fastest way to get the feedback you need.
Ultimately, knowledge is power.
In this blog post, we'll take a look at some of the best WordPress plugins to collect user feedback on your website -- without the need for a developer.
Best WordPress Survey Plugins
HubSpot WordPress Plugin
Survey Anyplace
WPForms
Gravity Forms
Paperform
Formidable Forms
Forminator
SurveyMonkey
HotJar
Jotform WordPress Forms
Poll, Survey, Form & Quiz Maker by OpinionStage
GetSiteControl
Typeform
TotalPoll
Modal Survey
Quiz and Survey Master
Google Forms
Responsive Poll
WP-Polls
YOP Poll
HubSpot's plugin for WordPress is a free and easy way to add forms, live chat, CRM, and more to your WordPress site. Using the drag-and-drop form builder allows you to collect contact information or qualitative feedback from your site's visitors. Then, you can easily sync that data to HubSpot's free CRM to track any feedback you receive in an organized manner.
For even more powerful surveying tools, HubSpot's customer feedback software allows you to send net promoter scores (NPS), customer effort scores (CES), customer satisfaction surveys (CSAT), and more. These tools can help you understand your customers while tracking and improving their experience over time.
Pricing: HubSpot's Wordpress plugin is free to use and includes live chat, forms, CRM, email marketing, and analytics within your WordPress site.
Survey Anyplace allows you to create fun surveys, quizzes, and assessment tests for your WordPress website.
The free version is very generous. You can choose from a wide variety of question types to get the feedback you need -- such as ratings, slide bars, or image choices, as well as traditional open-ended and multiple choice questions. Additionally, you can use basic question logic-skip to ensure you're not asking redundant questions, based off a respondent's previous answers.
If you don't know what to ask your visitors, consider trying out one of the "tried and approved" survey questions templates, which can be personalized to your specific needs.
If a quiz is more what you're looking for, Survey Anyplace won't disappoint. Gauge your audience's knowledge with timers and leaderboards.
You can playfully incentivize your respondents with digital scratch cards, and if you upgrade to a paid plan, you can even add slot machines to make your quizzes even more fun.
Pricing: There's a free plan that offers a ton of flexibility in terms of what you can build, although you're limited to 20 responses per month. For more answers and even more features, paid plans start at $25 per month.
WPForms is one of the most popular form builders for WordPress with over 5,000,000+ active installations. You can use the 300+ pre-built templates and the easy drag and drop builder to create any type of form in no time. Plus, WPForms has a powerful Surveys and Polls add-on that shares the same powerful features as the form builder.
Additional features specific to surveys include smart conditional logic to filter and personalize your questions, real-time polling functionality, and smart survey fields (like Likert scale and star ratings). Plus, you can get interactive survey reports with beautiful graphs and charts.
You have the option to show survey results on your WordPress website page with a shortcode, or to redirect users to a results page at the end of the survey.
Pricing: You can start using WPForms for free, but to access the Surveys and Polls add-on, you will need to upgrade to a paid plan starting at $39.50 per year.
Gravity Forms is a well-known premium form builder. While you can still create a poll with just the forms, their Survey, Polls, and Quiz add-ons make it easier to manage the data collected.
You can build powerful surveys with their drag-and-drop form builder. Plus, you can use conditional logic to create branching surveys that change based on previous responses, or set limits on the number of responses. You can choose to display the survey results publicly, and close the survey after a certain date or number of responses.
Gravity Forms is very developer-friendly, so it might not be the best fit for casual users and beginners.
Pricing: The add-ons are part of the $259 Elite License, i.e. the highest priced package that Gravity Forms has to offer. You get access to all of Gravity Forms' really great tools, but if all you're looking for is a survey tool, this likely won't be worth the investment.
Paperform's dedicated WordPress plugin makes it quick and simple to embed online forms. Simply type "/paperform" on a new line inside the editor, copy and paste the form's URL, and you're done. Suppose you decide to tweak or edit your forms later. In that case, all the changes will automatically be reflected on the embedded forms.
While most form builders are either pretty or designed for powerful conditional logic, Paperform combines both. Paperform allows you to tweak the colors, add images, change the typography and add videos or gifs. If you're more focused on performance and speed, turn on "lazy loading" so forms only load when they're on screen.
Paperform's WordPress plugin has more than a few tricks up its sleeves. You can disable automatic scrolling or set an offset to account for fixed navigation bars on your site. Whether you want to create a popup, a chatbot form, quizzes, or a survey, Paperform is the digital Swiss Army Knife powering thousands of businesses around the globe. If you need further assistance, contact their renowned support team or you could always check out one of their extensive help center articles.
Pricing: With a starting price of $20/month, Paperform offers a range of subscriptions. Whether you're a small team just getting started or an organization after multiple users and storage and custom HTML and priority support, there are various price packages available. You can also try out the 14-day free trial period to decide whether the service is good for you or not.
Formidable Forms is a form builder plugin with an easy-to-use drag and drop interface. While the plugin allows you to create surveys, that's not the only feature. This plugin gives you the power to create everything from calculators and directories to contact forms and registration pages.
With regard to their surveying features, there's a lot of value-packed inside this plugin. Their survey templates are quite useful — bringing together many of the common use cases you'd want to run a survey around. Some examples include employee satisfaction, net promoter score, and cancellation surveys.
Additionally, their survey tool has features such as smart question branching and multi-page progression, giving you added control.
Pricing: The Basic plan starts at $99.38 per year and includes Surveys and Polls. For more advanced features and functionality, you'd need to upgrade to the higher-tiered Business or Elite plan (which includes an integration with HubSpot forms).
Forminator is a free and expandable form builder for WordPress. Like many of the items on this list, you're able to do a lot from within one plugin. With Forminator, you can add forms, surveys, polls, quizzes, calculations, and payments to your WordPress site. This gives you a lot of functionality to connect with and convert your visitors.
With Forminator, you can use drag and drop elements to create forms and surveys. These elements include common fields such as name, email, phone number, text, radio boxes, and more. Another benefit of using Forminator is that you're able to connect your account to a variety of third-party integrations. These include connections with leading apps such as HubSpot, Google Sheets, Zapier, Slack, and Trello.
Pricing: Forminator is a free plugin available on WP.org.
SurveyMonkey is one of the world's leading survey tools, helping answer over 20 million questions a day.
You can add SurveyMonkey surveys to your WordPress site quickly and easily through the plugin.
With this plugin, you have the option to create pop-up or embedded surveys that appear in the middle of the page. Its Javascript is supported by most popular adblocker programs, including AdBlock Plus. Pop-up surveys track cookies to make sure they don't show them multiple times.
You can adjust the look and feel of your surveys with custom fonts, colors, and imagery to reflect your brand. You can also customize whether respondents see a thank you page, if the survey stops showing up after a certain date and time, and more.
Pricing: Anyone with a SurveyMonkey core account can use the plugin. The Personal Plans start at 22 EUR/user/month and the Business Plans start at 30 EUR/user/month. For more plans and options, check out their pricing page here.
Hotjar is "the fast and visual way to understand your users." They offer tools to help you uncover important insights for your site performance, including survey and feedback tools.
Their Form Analysis tool helps you improve your form completion rates by identifying which fields take too long to fill, which are left blank, and why your visitors abandon certain forms and pages.
Additionally, you can use Feedback Polls to create small, customizable widgets and improve the performance and experience of your website. Target questions to specific visitors anywhere on your web and mobile site, and choose from multiple trigger options such as time delays, scrolling, and exit-intent. You can ask multiple different types of questions, including Net Promoter Score. And if you need some inspiration, they even have a question bank for you to use.
Best of all, the Incoming Feedback tool gives your visitors an easy way to leave instant visual feedback on your site or app with the use of little emoji faces to express their satisfaction (or dissatisfaction) with your site. You can also create more complex surveys with the same targeting and trigger options.
The interface is drag-and-drop and incredibly user-friendly. Hotjar integrates with many popular business tools, including Hubspot's CRM and Marketing software.
Pricing: You can start for free with the Basic plan and upgrade for more functionalities starting at $29 per month.
Jotform is a free online form builder with many capabilities. They also have a WordPress plugin that you can directly embed onto your WordPress-powered website and start collecting data easily.
The best part of Jotform is that you can customize your forms and surveys to project your brand identity. You can choose from over 100 ready-made templates to get a head start on your forms. They also provide tons of customization options to change colors, integrate widgets, and add your logo to your forms.
Create automated workflows by adding collaborators and get notified Jotform WordPress Forms comes with many security features so you can be sure that the data you collect is stored securely on the cloud. Jotform also comes with app integrations to track and send your submissions to your favorite apps.
You can even integrate with payment gateways to start collecting payments directly from your website. All of these features are available without writing a single line of code.
Pricing: Jotform has a free plan that comes with all its main features with some form limitations. The paid plans start from $34 and go up to $99 per month.
Opinion Stage lets you create interactive surveys to boost your engagement rates and get more qualified leads. This tool is used by large corporations including BBC, Uber, and TripAdvisor.
Its intuitive interface makes it easy to use. You can manage all of your polls and quizzes in a single dashboard and track your results thanks to detailed analytic reports, which track impressions, the number of votes, click-through rates, social sharing, and more.
Their built-in templates help you customize your surveys and polls to fit your brand. You can even add images and videos to your surveys to make them more engaging.
Additionally, when you upgrade to a paid plan, you can integrate forms into your surveys to capture leads' contact information -- plus, you have the option to incorporate ads, opening up an additional revenue stream for your business.
If you're looking for more ways to engage with your audience, this tool lets you create tons of other types of interactive content, including forms, slideshows, and articles.
Pricing: The basic tool is free. To remove the Opinion Stage branding and unlock additional features, premium plans start at $19 per month.
Get to know your audience better with GetSiteControl. Add quick polls, multi-page questionnaires, star ratings, and skip-logic surveys to better understand your customers' needs. Target new or returning visitors, those who are leaving your website, or a specific audience segment you'd like to learn more about based on their geographical location, browser or device type, language, traffic source, and more.
The tool helps you apply user behavior triggers to define when to start and stop showing a website survey, depending on time spent on page, scrolling depth, or exit-intent. You can even schedule the survey widget to be displayed only during specific days and hours.
Additionally, you can collect email addresses and subscribe users to your newsletter by connecting your survey forms to an email marketing platform, and have new contacts automatically added to your list. Plus, built-in A/B testing and instant analytic reports make it easy for you to measure your performance.
The tool is incredibly user-friendly and easy to set up. Your survey is live as soon as you activate the plugin. GetSiteControl is a great option for short surveys because of its many display options. However, because surveys are created in a widget format, they aren't a good option if you want more complex surveys embedded on a page or blog post.
Pricing: You can try out the product for seven days for free. Paid plans start at $19 per month.
Typeform is a contact form builder that also lets you create surveys and quizzes.
Choose from an epic selection of survey, questionnaire, and quiz templates that you can customize to your needs. Your surveys can include a number of different question types, including ratings, multiple choice, or closed and open-ended questions.
Your "typeforms" present your questions one at a time to keep users engaged, and can include images, GIFs, or videos. This tool includes Calculator, a PRO feature, for you to add calculations, scores, or prices to your questions. Each answer to a question can be assigned different values, and calculations can be made based off those values.
Your surveys and questionnaires can be embedded directly onto your page, open in a pop-up, or be accessed via a unique link.
Pricing: Start for free with basic question types and reporting. Paid plans start at $30 per month.
TotalPoll is incredibly user-friendly. Control how your polls look with the Customizer. Your polls can be inserted onto any page via widgets or shortcodes.
In addition to creating regular surveys with the option to add images and videos, you can also run opinion and debate polls, or contests with scorecards at the end.
Best of all, the tool is optimized for search engines to help you rank on search results pages. You can make sure your poll is visible to Google's crawlers by having it included in your sitemap. It supports Schema markup and is compatible with popular SEO plugins like Yoast All-in-One SEO.
Pricing: You can download TotalPoll Lite for free. But for more functionality, it might be worth purchasing the $29 license on CodeCanyon.
Modal Survey is another popular option for building surveys, polls, and quizzes on WordPress. Its front-end builder makes it easy-to-use, and offers the option to customize the look and feel of your quizzes.
With Modal Survey, you get detailed visualization options to display your quiz results, including five different types of pie charts. For example, you can categorize questions to display the results of each category. This feature comes in handy, particularly when building personality tests.
This survey tool is great for building product recommendation quizzes. You can ask users to answer questions and then recommend products based on their results -- which is particularly helpful if you own an e-commerce website.
Additionally, you can equip your quizzes with countdown timers, one for your overall quiz or one for each question, and subscribe respondents to your email list, thanks to the many email marketing service integrations available.
Pricing: You can purchase a regular license on CodeCanyon for $35.
While its UI isn't the most user-friendly, this plugin offers a ton of survey-specific functionality. You can give your users hints to help them answer certain questions and direct users to a specific landing page at the end of a quiz based on their results.
Just like with Modal Survey, you can group questions together to show users results based on those categories. You can also email your participants their results.
Additionally, you can purchase paid add-ons to unlock even more features, like email integrations, conditional logic, and analytics reports. The data you get from your survey and quiz results isn't especially detailed or helpful, however, unless you purchase the add-ons.
Pricing: This plugin is free to use, but you can purchase different add-ons for more features, such as question logic, summary emails, and to remove ads.
While not an actual survey plugin by itself, Google Forms is a very popular free survey tool that is still worth mentioning. You can embed Google Forms on your WordPress website, either via a third-party plugin or via the HTML embed code provided by Google.
Google Forms is very straightforward and easy to use. You can ask multiple types of questions, including open-ended and multiple choice. And because the tool is provided by Google, it can be much more reliable than most free plugins out there.
You can set up restrictions for who to accept responses from, when to close the survey, and whether or not you would like to collect email addresses.
Get access to helpful graphs to help you visualize the data collected. You can also quickly swap between aggregate and individual responses.
Pricing: Google Forms is free. Its convenience makes it a good option if you're looking for a quick way to collect user data. However, it may not look as professional as you'd like, and you won't be able to remove the Google branding on the thank-you page at the end of the survey.
With Responsive Poll, you can take advantage of 18 templates and tons of customization options. Responsive Poll lets you choose from seven animated chart types for displaying your results -- pie, bar, donut, line, radar, polar, and progress.
This plugin is a good choice if you're looking for good quick-hit surveys or polls. However, you can only create surveys with a single question in them. You can still add multiple polls on one page, but for more complex surveys, it might not be the most optimal choice.
Pricing: You can purchase a regular license on CodeCanyon for $16.
WP-Polls is a popular option for free basic polling functionalities. Your polls are easily customizable via templates and custom CSS.
You can schedule your polls and even set expiration dates on them. Your users are automatically shown the results after voting.
You can keep a log of who voted on your polls, allowing you to manually keep track of duplicates.
With WP-Polls, you can only use radio buttons and checkboxes to collect answers. This is a good option if you just want to create simple polls, but it might not be enough to create more complex surveys.
Pricing: This tool is open-source, meaning it is 100% free to use.
YOP Poll lets you create polls that you can manage right from your WordPress dashboard. You'll get access to customizable templates, and can schedule polls, set limits on votes, and restrict access to certain users based on their username or IP addresses.
The main drawback of this plugin is that it doesn't allow for open-ended questions, except for an "other" fillable field. This tool is therefore ideal for predefined options. You also don't get visual charts or graphs to visualize your data.
Pricing: You can use YOP Poll for free.