Last week I spent an hour listening to some of our team's sales calls. Analyzing both live and recorded calls is something I do on a regular basis, since sharing both wildly successful conversations and the not-so-successful ones across our team enables reps and marketers to better understand our what customers and prospects want.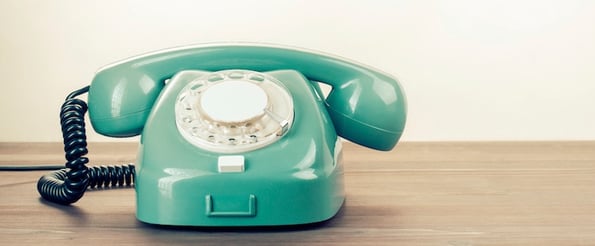 If there's anything I've learned from listening to thousands of sales calls, it's this: despite all the tools intended to help sales reps engage with prospects -- email, lead and account scoring, content, social media alerts, and many more -- calls are still where relationships are forged or lost forever.
To put it simply, every other sales activity is leading up to one thing: a phone call. Not surprisingly, reps that have the best phone skills are almost always the most successful. In my experience, here are the five sales call techniques that the best reps put into practice with every prospect.
1) Show Maximum Respect
Many of your calls are no doubt scheduled in advance, but some aren't. Near the beginning of unscheduled calls, ask this one simple question: "Have I caught you at a bad time?" You'll be surprised how few people say yes. That's because by simply asking the question, you're conveying that you're a thoughtful and respectful human being.
2) Justify the Call
Before even dialing, imagine your prospect asking you, "Why are you calling me?" (with the emphasis on the word "me"). If you can answer why you are calling the prospect eloquently and convincingly, then you're bound to add value during the call.
For example, "I'm calling because we're in the same beekeeping LinkedIn group, and I noticed you asked whether any group members could recommend a good supplier." Or, with a repeat customer, "You've ordered four cedar hives from us in the past, so I thought you'd want to know that we released a brilliant new model."
3) Verify the Role
One of the keys to B2B sales is reaching out directly to the person whose job/career/life your product will improve. As a sales rep, you'll do research to ensure that you're calling the right person. But because people change roles all the time, you should verify this up front as well, even if you've talked to the person in the past.
For example, "Just to make sure, you're still involved in managing beekeeping operations -- do I have that right?" You'll be surprised how often people will respond with something like, "Actually, I changed roles, but I'd be happy to intro you to the person who's doing it now."
4) Personalize
For best results, use public information to find common ground that helps you to connect as a person. For example, "I noticed that we're both connected to Jack White. Great guy, and an incredible guitarist. How'd you meet?"
Alternatively, you can reference prior engagement. For example, "I saw that you downloaded our bee relocation cheat sheet, and I wondered if our mobile cedar hives might be a good investment for you."
5) Verify Compatibility
As is often the case in B2B sales, you may have a technology, size, or geography requirement. You're obviously going to research compatibility ahead of the call, but you also need to verify it before you waste anyone's time. For example, "Just so you know, our new hive frames are only compatible with WBC hives. Would that be an issue for you?"
If there's one common thread in all these tips, it's that the most successful sales reps put their customers' needs first. Add value, be honest and respectful, and offer information -- not a sales pitch. If you can put all of these sales call techniques into use, you'll be crushing your meeting quota in no time.