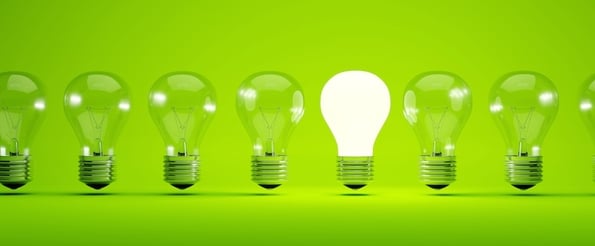 Since moving to a room filled with salespeople a few weeks ago, I'm in a constant state of awe watching my colleagues work. Sales is a field that requires people to be on top of their game all day, every day, and I'm surrounded by some of the best hustlers in the field.
What always surprises me the most, though, is watching how they go about prospecting.
They use every single resource, and strategy available. Seriously -- every single one. But they do have their favorites, most notably: LinkedIn and Twitter.
Both tools are extremely useful, and offer unique benefits. But not every salesperson understands the little hacks to get the most out of each platform.

We'll, we've set out to change that. Here's how to prospect on LinkedIn and Twitter.
How to Find Leads on LinkedIn
According to its website, LinkedIn is the world's largest professional network with over 300 million users. It's a place where folks can showcase where they are in their careers, and an ideal location for salespeople to identify decision makers, influencers, and prospects.
With LinkedIn, it's easy to develop a list of sales targets. Here's how to do it.

Step 1: Use the advanced search option to identify prospects
Right next to the search bar is an "Advanced" option. This is where sales reps can narrow down LinkedIn's 300 million members to a targeted list of people.

Filtering options include:
Keywords
Job Title
Company size
Location
First name
Last name

If I'm searching for a VP of Marketing at agencies in Boston, this is the right place to start. By using unique terms and keywords, I'll get a very specific list of prospects:
In keywords, type the terms around the position, such as "marketing," "agency," and "Boston."
In the title role enter "vice president." At this point, I have an option to sort by "past or present," "present," or "past." I'm interested only in present employees at the moment, so I'll filter the search accordingly.
Enter the zip code and the search radius. I'll type in "02138" for Cambridge, Massachusetts. In addition, I'll choose a 50-mile radius to keep the results close to my target area.
Just like that, I'll get a list of potential or current connections that are vice presidents at marketing agencies, within a 50 mile range from Cambridge.
If I upgrade to a premium LinkedIn account, I can narrow my search down to company size, interests, and years of experience.

Step 2: Start the conversation

Once I have my list of targets, I can begin my initial outreach. With a free account, I can send InMail to anyone I'm connected with. In order to reach out to people I'm not connected with, I need a premium account.

There are three key things I want to express when I first reach out:
Who I am
Why I'm reaching out
Why it's worth responding
Instead of trying to sell this person a product right off the bat, simply offer help. Create a connection with the prospect first, then make the sale down the road.
Bonus tip: Search for LinkedIn groups around your product's subject, and join the discussion. Participating in these conversations is a great way to establish relationships with potential prospects.
How to Find Leads on Twitter
On the other end of the prospecting spectrum is Twitter. It's a platform where users can engage in conversation about a topic they're interested in with complete strangers. The social media network has emerged as an outlet for thoughts, and a place to get feedback on ideas.
Here's how to use this platform for sales prospecting.

Step 1: Find relevant hashtags
The first place I go is to Hashtagify.me. This service tells you how popular a hashtag is, as well as the related hashtags around it. For example, here's what happens when I type in #marketing:
Now I know which hashtags to focus on to get in contact with my target prospects.

Step 2: Enter the hashtag into the searchbar
Here is where we'll find the people interested in marketing. I can now engage with all of the accounts talking about marketing and ask them questions about this topic, such as:
What do they like about marketing?
What do they hate?
If they could change something about marketing today, what would it be?
What are they looking for out of their marketing?
We can source an even more specific audience by using more hashtags. For instance, if I search #marketingprobs, I'll likely get a list of users who aren't happy with their current marketing strategy. For a salesperson, this represents a great chance to send along content about how they and/or their product could potentially help.


Step 3: Monitor the hashtags and users
Going forward, we can monitor these hashtags on a daily basis, and engage with the various people tweeting. Similar to LinkedIn, prospecting on Twitter requires several days of monitoring to learn how to best interact with these users.

Step 4: Start the conversation
After monitoring the hashtag and users' tweets for a few days, I can now start a conversation.
When engaging with potential prospects on Twitter, It's important to:
Be upfront about who I am and what I sell
Offer insight on how to solve problems
Ask questions with the intention of igniting a discussion
Once I start the conversation, I'll be able to further identify the right prospects for me. From there, I can either request the person's email address, or attempt to find and validate it myself.
And there you have it -- a quick guide to prospecting on both LinkedIn and Twitter.

Which one you decide to use (if either) comes down to what works best for you and your business. If you're unsure about which platform is best for you, I think this quote from Vanessa Di Mauro sums it up well:

"Professionals are more protective over their LinkedIn connections than their Twitter exchanges. I like to describe Twitter as the bar after work -- where you keep your tie on but loosen it a bit, and LinkedIn is the conference room in the corporate office."