This blog publishes new content about email all the time. And for good reason -- it's a huge challenge to write and send effective sales emails.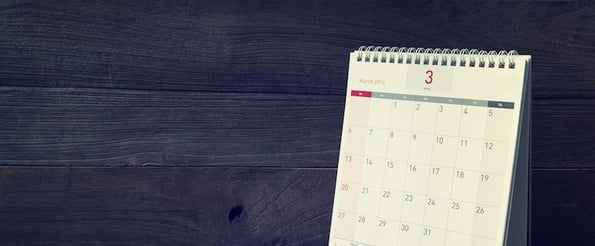 For new salespeople, it's even harder. New reps don't have much (or any) experience with what works and what falls flat.
In addition, they're usually still familiarizing themselves with their company's buyer personas and sales process.
The good news? If you're aware of the potential pitfalls, you can avoid them. Those in their first sales job should steer clear of the six common email mistakes (and even if you're a seasoned vet, use this list as a refresher).
1) Sending Too Many Emails
Brand-new reps often assume sales is a numbers game. In an attempt to meet their quota, they'll email as many prospects per day as they can.
But as seasoned salespeople know, the spray-and-pray approach doesn't work. It prioritizes quantity over quality -- which means reps aren't dedicating the appropriate amount of time to research buyers and personalize outreach. As a result, many won't be a good fit.
Those who are probably won't respond, as people are rarely compelled to answer unpersonalized, generic messages. As a result, salespeople will create a bad name for themselves and their companies among prospects who could have become very happy customers. It's a lose-lose situation.
Rather than sending out mass emails, new reps should focus on learning their organization's buyer personas, conducting effective research, improving their prospecting skills, and writing personalized messages.
2) Not Sending Enough Emails
Some reps struggle with the opposite problem: Spending too long on every message. One new SDR recently told me she spends roughly 30 minutes researching each prospect before she emails them. This level of preparation might be necessary for industries with limited numbers of buyers. However, most reps who spend this long on each email won't hit the necessary level of activity to meet their quota.
Salespeople must strike a balance between too much research and not enough. At a minimum, they should look up the company's recent announcements, browse its website, and check out their prospect's social media profiles. However, reps probably shouldn't read four of their prospect's blog posts or go deep into their Twitter archives. If the relationship moves forward, salespeople can do more homework -- but it's usually not scalable or efficient to invest a ton of time in every prospect they reach out to.
3) Writing Out Their Sales Pitch
Crafting engaging, concise emails is an art even experienced reps struggle to master, so it's not surprising new salespeople often struggle with it.
Many fall into the trap of describing their product's bells and whistles rather than focusing on their prospect's challenges and objectives.
Buyers don't typically respond well to sales pitches from strangers. To get responses, new reps must learn to write messages that speak to their prospect's point-of-view.
4) Giving Up After One or Two Emails
Salespeople who have been around the block recognize the importance of following up. After all, 80% of sales require five touches to close -- so if first you don't succeed, you should try, try, try, and try again.
However, 44% of salespeople give up after a single follow-up. New reps are likely to be in this camp. Silence from a prospect can feel like a rejection if you don't have much experience.
Once salespeople understand the difference between pushy and pleasantly persistent, they're less likely to let a few unanswered emails stop them.
5) Writing Too Robotically
Novice reps often assume using five-dollar words and a formal tone will make them seem smarter and more credible. But usually this strategy makes salespeople sound stiff and unnatural, which doesn't help them demonstrate their personality or put their prospects at ease. In addition, a study from Princeton University found people who use overly complex words actually appear less intelligent.
Unless salespeople are working in a conservative industry or contacting a more traditional prospect, they should pretend they're writing to a friend. Their emails will naturally sound more relaxed and friendly, showing buyers there's a real person on the other end.
6) Having an Ugly Email Signature
Simple, well-designed email signatures are few and far between -- and among new salespeople, they're even rarer. Unfortunately, it's easy to screw up an email signature. Reps might leave out critical information, like their cell phone number or links to their social media profiles. At the same time, they may include facepalm-worthy details, such as their email address or fax number.
But one of the biggest mistakes new reps commit with their email signatures? Choosing an obnoxious font, color scheme, image, or quote -- or worse, all of the above.
New salespeople need to build up their credibility. Having a clean, professional email signature is an easy win.
(Score your own quick win with HubSpot's free email signature generator.)
While nothing beats personal experience, new reps can cut down on their learning curve by browsing sales email templates, checking out best practices, and asking veteran reps for feedback on their messages. The sooner salespeople begin crafting effective emails, the sooner they'll start meeting quota.