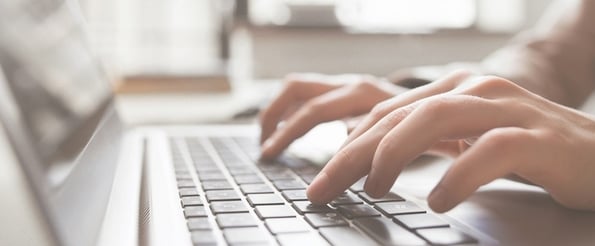 No doubt you'd like to see a 200% increase in the number of meetings you book, right? Now, what if it only took one month of experimenting with sales tactics to reach that level?
That's exactly what happened for one of our clients, a venture-backed, drop-shipping SaaS company. They had plenty of high-quality leads but couldn't get those leads booked on the calendar. The business was teetering on that dangerous break-even precipice, which can spell disaster.
We helped the company modify its sales process, taking everything into account, from collateral to prospect sources. Then we crunched the data, using predictive analytics to forecast future behaviors. We came up with systems that nurtured leads without requiring as much time or energy. After a little experimentation, less waste led to higher revenue.
Can taking a scientific approach to growth work for every sales professional? Yes, it can. Salespeople have also awakened to the value of data and are gaining momentum by using scientifically backed premises to turn sales into a discipline based on apps and software rather than gut instincts.
Your strategy will be unique to your company, leads, and goals, but here are three tactics you can use to immediately steer you away from old-fashioned sales methods that don't produce the desired results.
1) Use lead-enrichment platforms to boost efficiency
Clearbit is a lifesaver for sales reps. It automates research, allowing you to focus on sales. Clearbit's API can run new lead emails through your database, find relevant information, and arm you with useful data before you ever get on a sales call.
When employees at Mention wanted to improve sign-up conversions and lead qualification, they turned to Clearbit for integrated intelligence -- increasing conversions by 54%.
The company's sales funnel enhancement was directly linked to these experimental, data-driven measures that automated research and stopped the leakages.
2) Implement instant calendar-booking links
What would happen if your hottest leads could skip wading through all the welcome emails and simply book meetings on your sales workflow calendar right after submitting a request form?
Making it easy for leads to book time with you at the very moment their interest is piqued will rock your world.
Anywhere from 23% (across all channels) to 43% (on our highest-value channels) of our leads now book their own time slots. As a result, we've eliminated potential drop-offs and increased conversion rates. Bonus: Our sales representatives no longer waste time setting appointments and handling administrative tasks.
3) See who is (and isn't) opening your emails
If your automated emails sound about as personal as a stop sign, that's deadly. You need to know who's opening your emails so you can conduct more customized sales prospecting campaigns.
Email tracking/analytics platforms allow you to streamline activity without losing personalization. HubSpot Sales, for instance, gives you the ability to create email templates that feel more personal than generic blasts. These platforms also let you track whether emails have been opened, set up meetings and calls with the prospects you're tracking, and schedule automated follow-up email sequences.
Add an experimental mindset to your sales toolbox, and you'll rapidly discover new ways to use powerful data that's already available to you.