What makes a good website experience?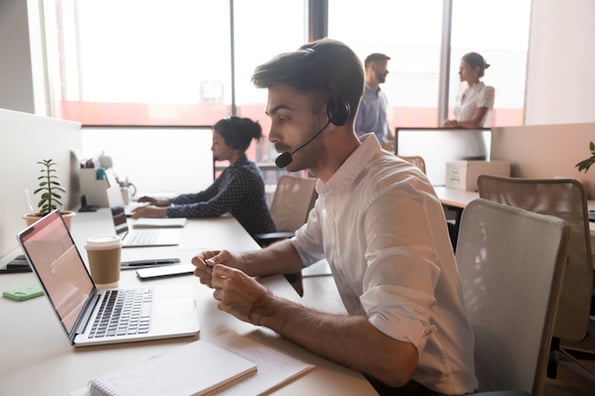 With fewer customers stepping into stores and more choosing to go online, companies are expected to provide the same quality experience online as their brick-and-mortar locations.
Here lies a major problem; it's harder to replicate a great customer experience online than it is in-store. In a store, not only are employees on hand to help customers when they need assistance, but customers have access to sensory elements that affect their overall experience. They can look, touch, and feel products before making a purchase decision. The store is styled to create a user-friendly atmosphere, and the customer is totally connected to the brand experience.
Online, the customer is disconnected from the brand. They're a third-party visitor, experiencing the company through a 2D-interface. This makes it much harder for companies to translate their in-store experience over to their website.
A successful website needs to be highly functional and provide an enjoyable user experience. To do that, it needs to be synchronized with your customer service team.
Most companies still rely on phone-centric call centers that aren't connected to their digital platforms. This creates friction within the service experience as customers can only use one channel to communicate with customer support. Combining your contact center with your website creates an omni-channel experience for your customers, which leads to smoother service cases and improvements in customer satisfaction.
In this post, we'll explain how you can connect your contact center with your website, as well as why it's beneficial for your business. But, first, let's look at some of the common problems that your call center will experience when it's disconnected from your website.
Common Contact Center Problems
Although customer service technology has advanced significantly over the past few years, most contact centers are still operating the same way they were 30 years ago. In fact, as many as 90% of contact centers are still phone-centric, despite claiming that they have implemented multi or omnichannel strategies.
What's happening is that omnichannel customer journeys are being implemented and promoted by sales and marketing departments to maximize revenue, growth and customer experience. However, this focus isn't translating to customer contact channels. To summarize, the contact center isn't being properly prioritized as the central point of customer communication.
Sales and marketing teams have communication workflows that engage customers outside your call center. For example, sales reps have CRM systems and marketers have websites and social media channels. Customers can communicate through these channels and get an inconsistent experience with each interaction. And, customers are forced to switch out of one environment and move to another their needs aren't being fulfilled.
This can hugely disrupt the customer journey and make customer interactions difficult to manage. If customers and employees are constantly switching communication channels during the same inquiry, it's easy for messages to slip through the cracks, causing you to lose information.
Contact Center Problem Example
Let's say a customer asks a sales rep a question that's specific to your website, and that query is passed onto a customer service agent in your contact center. The agent may find the query hard to respond to because they aren't sure which page the customer is working on, or their expectations for communicating with that customer. Ultimately, this leads to a poor service experience where the customer isn't getting a solution as quickly as possible.
For many companies, this is creating friction throughout different phases of the customer journey. Your company can avoid these types of roadblocks by connecting your contact center to your website and centralizing your customer communication.
How to Connect Your Contact Center With Your Website
The key to creating a fully joined-up system is connecting every communication channel into one platform. Websites, live chat, social media, and even video calls are no longer secondary channels. They are just as popular with your customers as traditional service mediums, like phone or email, and as such need to be integrated fully into your systems, as well as your overall strategy.
Having separate teams managing phones, emails and chat interactions creates a segmented approach to your customer service channels. Instead, service agents must have the ability to switch between channels and manage workflows centrally from a personalized dashboard.
Moving across different channels and handling multiple interactions simultaneously will provide customers with a seamless service in a much shorter time frame. Particularly in the case of live chat, where agents can manage several chats concurrently, reducing overall contact center wait times.
With the advent of 5G customer service and the increasing popularity of digital channels, joining websites with contact centers is becoming vital for customer service teams. Customer expectations are only going to rise, and in order to provide a truly seamless experience, services departments must collaborate with digital marketing teams to maximize efficiency, boost customer satisfaction and create a unified customer journey.
If you're looking for some help with managing your contact center, check out this list of call center software.